Ozark Trail 12 Person Instant Cabin Tent : Review and guide
What do we miss the most in a camping site? Our home. The safe shelter of our beautiful homes. Fortunately, Ozark can bring you something close to that. The Ozark Trail 12 Person Instant Cabin Tent.
The real questions are:
Is it worth buying? Does it serve as an instant tent? Is it a tent that is for 3 and 4 seasons? We are sure that you have a lot of questions hovering over your kind and we will answer all of them in this review of the Ozark Trail 12 Person cabin instant tent
We will be reviewing the design and features of the Ozark Trail 12 Person cabin instant tent and share our thoughts on it.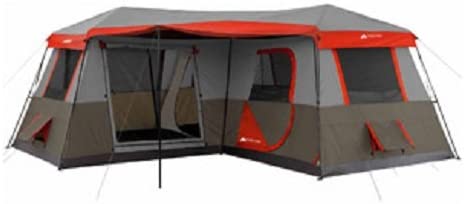 [amalinkspro type="cta-btn-css" ctabtn-id="" asin="" apilink="https://www.amazon.com/Ozark-Trail-16×16-Feet-12-Person-Pre-Attached/dp/B01JK6V2D8″ addtocart="false" new-window="true" nofollow="true" alignment="alignnone"]Buy on Amazon[/amalinkspro]
Design of Ozark Trail 12 Person cabin instant tent 
This Ozark Trail 12 person tent is designed to resemble a cabin. It feels like staying in a lightweight portable cabin rather than a tent. This tent is definitely one that is for large groups. There are many other versions of Ozark Trail Tents. But in the instant version, you have one big tunnel-shaped tent.
The dimension of it is 20 feet by 10 feet. The center height of it is 6.6 feet. On the edges, it decreases and reaches a height of 5.9 feet.
So no doubt about the space inside the cabin tent. The space is big enough for fitting 12 people into sleeping bags. Imagine how much leftover space will be there when it is only you and your family.
Moreover, this big  20ftX10ft room can be turned into three rooms with sewers sewn-in dividers.
All three rooms of the Ozark Trail 12 Person cabin instant tent will be well ventilated with mesh windows and a roof. But the entrance is in the center/ middle room only. There are two entrances. One at the front and one at the rear, but both of them are in the center room.
The design of the tent is self-standing. There are fiber and plastic piles for making it stand. The best part is that you won't need to set it up. Just extend them and it will be all set. You won't need any high tree for anchoring it.
However, you must pin the tent to the ground with a hook and loops. Because the tent is about 6.6 feet tall. Winds can easily knock it off place. So make sure to pin it.
Now, what about weatherproofing? There is no specific information about the material given on the Ozark website of the Ozark Trail 12 Person cabin instant tent , but we can guess that it is made of polyester. Is it waterproof? We cannot say for sure. But the rainfly that comes with the tent is waterproof. So we would say that it is best not to use this tent in extreme conditions rainy and stormy weather. It may cause a disaster.
Other than that, the Ozark Trail 12 Person Instant Cabin Tent is perfect for a family cabin tent.
Features
We have reviewed the design of the Ozark Trail 12 Person Instant Cabin Tent and it is well beyond our expectations with just one flaw. Now let us explore its features.
Tunnel design
The tent is designed to house 12 people in sleeping bags. But such a big tent would require a huge plain ground in the wild for setting up. Luckily this Ozark Trail 12 Person Instant Cabin Tent has a tunnel design. That means you can set it up on narrow plains.
The tunnel design of the Ozark Trail 12 Person cabin instant tent has some other benefits as well. Ventilation, easy setup, and many more.
Did we mention that this tunnel-like tent has a shaded screened porch on its front door? You can easily enjoy nature's beauty in the porch shades.
Double entrance
Although it was unnecessary, people wanted it and Ozark delivered. The Ozark Trail 12 Person cabin instant tent comes with a double entrance. One is on the front and the other is on the back. Only the front door/ entrance comes with a shaded porch.
But that's not the issue here. The issue here is that both of the doors are located in the middle section of the tent. When you zip in the room dividers, there is no useful meaning of the dual entrance. Because both the side rooms don't have doors.
So, we would say that this feature of dual entrance is rather unnecessary.
Room dividers
The big roomy cabin of the Ozark Trail 12 Person cabin instant tent can be divided into three rooms. There are two sewers in the dividers in this tent. Zip them and you will have three separate rooms. This will give you a better sense of privacy.
All three rooms are complete with windows and ventilation. But the corner rooms have no doors. They will have to unzip the divider and use the doors in the middle room. So the middle room has no such privacy. It would be better to call that middle section a corridor than a room. But it is good enough to house a couple of people at night.
Fabric
There is no official information available about the fabric of the Ozark Trail 12 Person cabin instant tent. But, we can assume that it is polyester. It is lightweight and windproof. But we cannot say if it is waterproof. The roof covering is waterproof. That is a good thing. But what about the flooring? Is it waterproof? We cannot tell if it is waterproof and hence we are not sure about its fabric.
Instant set-up
The best feature of this tent is its instant setup. You don't need to pull out and set up poles and strings.  Just unpack the tent and extend it with your hand. It will be set. It takes approximately two minutes.
Ventilation
The windows of the Ozark Trail 12 Person cabin instant tent are mesh fiber and they are placed strategically for ventilation. The roof also meshes. Just remove the waterproof covering and you will have the mesh roof. The door also meshes.
Together this mesh construction creates the perfect ventilation.
[i2pc show_title="true" title="Pros & Cons" show_button="false" pros_title="Pros" cons_title="Cons" ][i2pros]Big roomy space for 12 persons
Dual room divider
Double entrance door on front and rear
Waterproof roof covering
Instant set-up
Comes with a carry bag
[/i2pros][i2cons]There is no official information on whether the tent is fully waterproof or not.
Not a great choice for winter camping
[/i2cons][/i2pc]
Conclusion
Is the Ozark Trail 12 Person Instant Cabin Tent worth it? For summer campers, it is the perfect tent. It has a big space and ventilation. But for all seasons, it is not a great choice. So, it is up to you to decide if it is worth your money or not.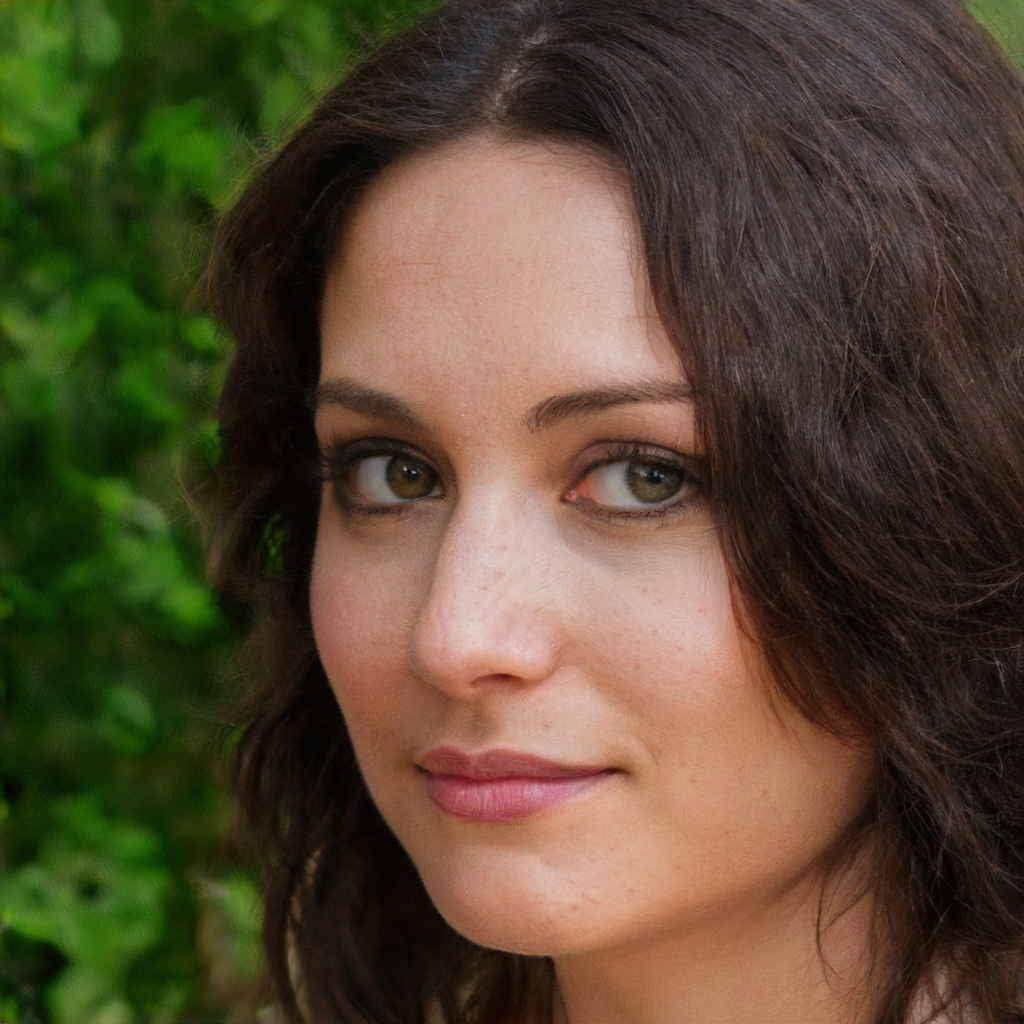 Meet Sarah, a passionate traveler and camping enthusiast who loves to explore the great outdoors. With years of exploring, she has become an expert in testing and reviewing the best tents on the market which got her to start mytravelingtents.com. Her insightful reviews provide valuable information to fellow adventurers looking for the perfect tent for their next camping trip.