Camping with family always sounds wholesome. Whether you go camping every year, or this is your first family camping, you'll always be equally excited. Nothing can beat the fun of relaxing in the great outdoors. However, before going, you need to ensure that you've got the perfect tent. Preparing yourself with one of the best family tents is the initial step that guarantees you an amusing and stress-free trip. But selecting the tent can be a little tricky at times; a lot will depend on the number of your kids and their age. If you have a small family, then check this guide where we've pulled together the top tents for families of 4 with all the details.
Buying Guide
A holiday under canvas with your loved ones is the ideal way to enjoy the thrill of the outdoors and make pleasant memories. You would want your family vacation to be a success and for that, along with the plan of a beautiful campsite, you'll need all the camping equipment too. Choosing a family tent at random can make a huge mess. If you are wondering how to choose the most suitable tent for a family of 4, then here is a guide that mentions the important features which you should consider while buying a four-person tent. Also, you have a list of the five top-notch tents for a family of 4. Feel free to check out the list to have an impeccable camping experience.
How Many People Are Going to Use the Tent?
Never think that in a four-person tent exactly four people sleep. That's not how it works, there might just sleep three. In fact, for a convenient experience, two might be best in such tents. A four-person tent can be a tight fit for four persons and there wouldn't be any space for bags either. If you are a family of four, then you should look for a six-person tent. That will provide you enough space to store your bags and make beds. Similarly, that extra room would be a blessing for you if the weather goes bad. With tents, size is crucial; think about all the stuff that you'll be storing in the tent with you. Not to mention, don't forget the tall people in your family; make sure that they don't sleep being curled up in a ball.
Are the Tents Easy to Set Up?
Sometimes you can find some amazing tents in the market with plenty of rooms and storage areas. But setting them up might require a small army, or at least it would be time-consuming. Now, this is a very important point to consider while purchasing a tent. You need to know if it's convenient to put-up or not because dragging your kids to pass your poles and pegs might ruin their moods and that's the last thing you'd want while camping. So, go for the tents which are not only fantastic to look at, but are also quite convenient to set-up and take-down.
Do Tents Have Enough Ventilation?
Can you imagine waking up in the morning to a damp surroundings? Well, in reality, it's going to be more horrible than your imagination. If you haven't camped in a tent before, then this information is crucial for you. A tent that doesn't have enough ventilation will ruin everything— like your bed, clothes, and other stuff around you. Condensation will be all over it. Thus, make sure to buy tents that have proper ventilation with the rain fly on to reduce condensation.
Is Your Tent Waterproof?
Check the seams before buying a tent. It should be sealed and the stitches should have a waterproof coating from the inside. Similarly, you should check the seams of the main fabric where the toggles and ties are stitched. On the other hand, rain can come in through doorways too. Make sure the zippers are shielded from the rain, some well-designed tents provide fabric or plastic cover over the zip. There is some additional waterproofing system in some tents which helps water bead and run off the tent. In that way, the water has less chance of entering your tent.
How Good is the Quality of Your Tent?
Tents can be made from various materials, like— polyester or nylon, canvas or cotton, and poly-cotton. Polyester tents are cheaper and lighter, hence quicker to dry. But they are not good insulators and are not naturally breathable. On the other hand, cotton has lots of great properties for a tent. They are good insulators, breathable material, and can absorb water as well. It can resist UV rays too. Then comes the poly-cotton tents, which are a hybrid between man-made polyester and cotton. All the good qualities of polyester and cotton are present here. Even though they are a little difficult to maintain and expensive, they make for a great family tent.
5 Top Tent for Family of 4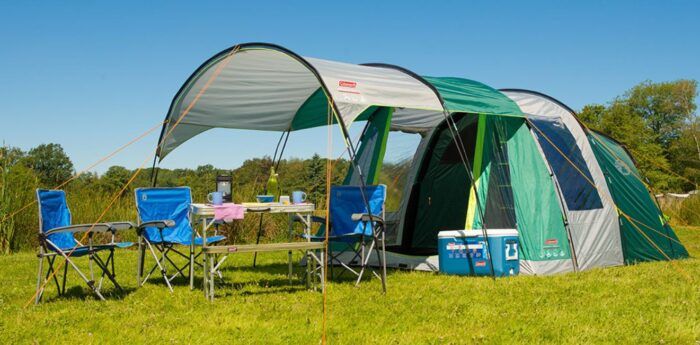 This camping tent is incredibly spacious and pleasant with its dark-rest technology, proper ventilation, and an extensive porch. It's a tunnel-type tent which isn't freestanding and you have to use it properly to make it fully functional. The tent has a tall stand-up height of 78.7 inches. Additionally, it has this blackout design which implies that it's been made from darker materials and reflects around 99% of the daylight. They even claim to reduce the temperature by 5 degrees during the day. So, it's a bit cooler inside this tent during the daytime. With such an awarded design, you can now sleep longer in the morning or relax peacefully anytime during the daybreak.
The two sleeping rooms that this tent has been separated with a removable divider. They have their door and mesh window. Even though the tent is officially declared for four people, it can accommodate more as it has an inner area of 128 sq ft.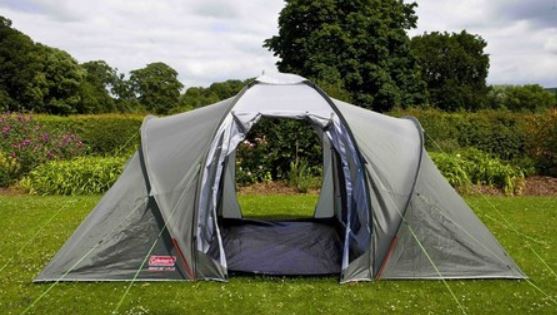 It's an extended dome-type tent that has a central dome and two extensions on the sides making it look like a dome-tunnel hybrid. The tent has two inner tents on the opposite sides and a living room in the center. Well, this is an amazing construction with three rooms which can fit four people easily. The doors are on opposite sides of the living room. There's no mesh on the shell, so it depends on the vents.
Climate and seasons-wise it offers full protection as it's waterproof, aerodynamic, and almost enclosed with solid windows. Despite providing safety for all three seasons, it's more suitable for cooler environments than the warmer ones. Moreover, the fabric has the WeatherTec system and the shell is sturdy and constructed with polyester along with a 3000 mm waterproof rating. The groundsheet and the floor of the inner tents are of the same material, which is fully waterproof and strong. This is a great tent for its price.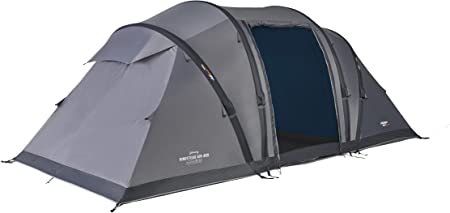 The tent looks sort of an instant one that formally has a tunnel-shape structure. It has three rooms with two inner tents on the sides; that's the sleeping area and one huge living room in between them. You can remove the inner tents as it allows multiple configurations with one, two, or three rooms. So, it has only one door on the side which is quite enough for such tents as it's quite big and high.
This is a hybrid single and double-type tent. The living room has a single wall and the sleeping areas have double walls. The floor of the shell tent is properly stitched-in and locked. You would get maximum safety from the ground as they have dual floors.
Another good side of this product is that it offers a dry set-up, which means you can raise it even when it's raining. Since the inner-tents are pre-attached, the area will always be dry and you will pack them the same way. Now coming to its ventilation, as the tent is quite enclosed, it depends on the vents. The vents are behind the sleeping rooms. On the other hand, the sleeping rooms have a lights-out design. The inner tents are made from darker materials so that the glare is minimized and you get to sleep longer in the daytime.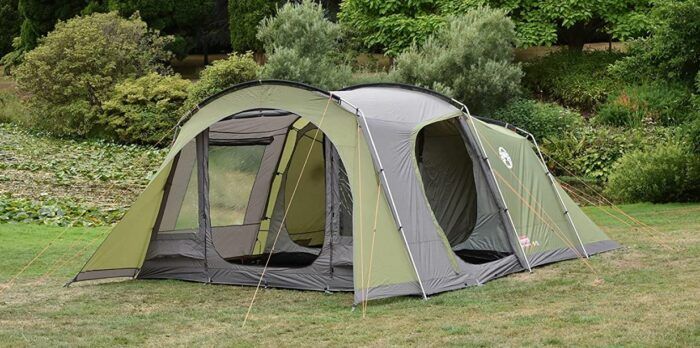 Even though this tent officially claims to be for four persons, it can accommodate more than that. It has a huge living room at the front and two sleeping units; there are inner tents within the sleeping tents. The sleeping rooms are divided by zippers which ensures your privacy. By removing the zip, you can use the living room as one huge sleeping area. However, the sleeping area is double-walled and double floored; the inner tent is removable and has a separate waterproof floor. In the living room, there are three PVC windows equipped with shutters to minimize glare.
This is a very durable tent made from polyester with 3000 mm PU coating and it's sewn perfectly. A breathable polyester has been used for the inner tents with a few mesh sections. The floors are also quite sturdy because of their bath-tub style polyethylene. Similarly, the poles are made with steel and have a strong structure which will provide terrific support in adverse conditions too. Besides, you'll have an E-cable port, Velcro loops to pass cords of the lantern and a lantern hook on the ceiling.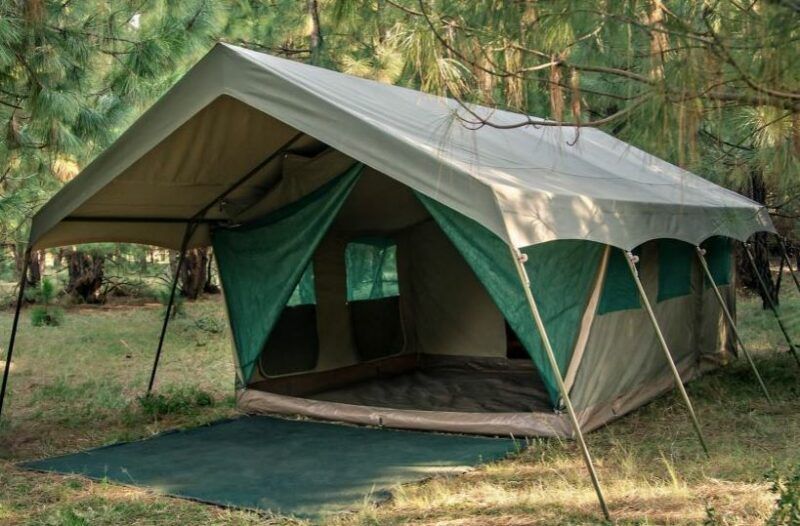 This luxury camping tent is a canvas tent with a steel frame. It's one of the most preferable tents for a family of 4 as it has an inner area of 206 sq ft, so you won't feel packed inside. The durability and quality of this tent are hard to match. It has a two-room structure with a deep porch at the front which allows a comfortable sitting space in the shade. The frame is freestanding in this cabin-style tent, which means the walls are high and straight. It's a great cabin tent with a porch.
As it's a canvas tent, it's properly ventilated and breathable with so many openings with mesh. The tent has six windows along with a big front door. Besides, you'll get three vents on the ceiling; so, the atmosphere around you will be quite freshening.
The best part of this tent is its materials. Everything has been built with high-quality, durable substances that would last long. Military-grade canvas has been used for manufacturing this tent, along with top-quality parts and effective design that you find in a luxury tent. Furthermore, you will see that it claims to be a four-season tent. It indeed can be used in any season given that the materials are suitable for use anywhere. But for adverse weather like storms, it's preferable not to use this tent with such a height and veranda design.
Conclusion
We have already broken down the list of the top tent for family of 4 for you, so are you ready to buy your tent now? Don't let all the choices overwhelm you. If you are still confused, then you can go with our recommendation. We would consider Bushtec Adventure Echo 2200 Luxury Tent to be the best choice as it has all the features you'd need in your tent. It's a bit expensive but it'll be worth it for the service it provides. Regardless, if you can't afford something like that, then you can get yourself the Coleman tents which are super affordable.
FAQ
How much space can I get in a 4-person tent?
The standard 4-man tent measures roughly 240cm by 220cm in the central floor space. However, more extensive and higher 4-person tents are available if you want even more space.
What size tent should I buy for my four-person family?
If you're camping with your four-person family, a 5 to 6-person tent is the ideal option.
In a four-person tent, what sized mattress will fit?
An extra twin mattress can be squeezed inside a 4-man tent.
What is the size of a four-person tent in square feet?
The floor size in most four-person tents ranges from 55 to 65 sq ft.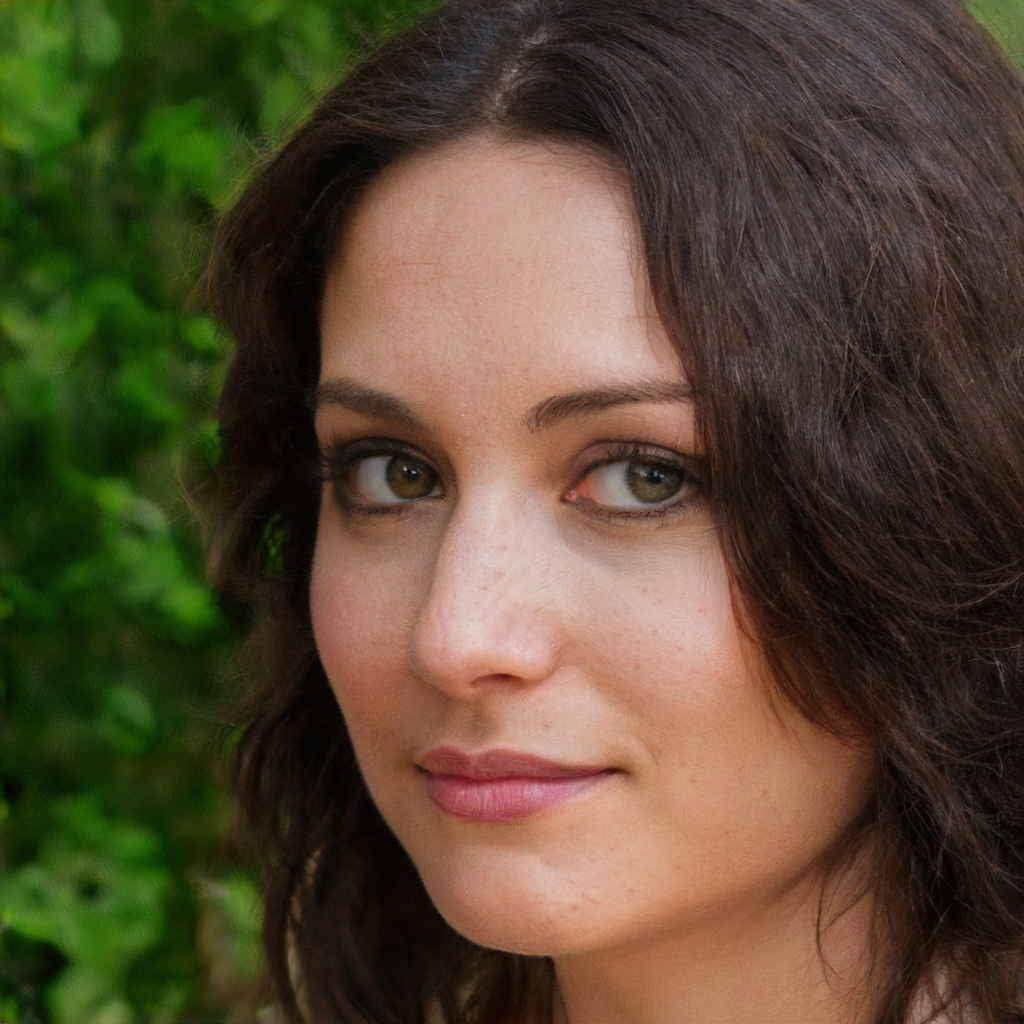 Meet Sarah, a passionate traveler and camping enthusiast who loves to explore the great outdoors. With years of exploring, she has become an expert in testing and reviewing the best tents on the market which got her to start mytravelingtents.com. Her insightful reviews provide valuable information to fellow adventurers looking for the perfect tent for their next camping trip.