4X8 tents are the form of "Grow Rooms". "Grow Rooms" is a portable and convenient enclosed frame where you can raise various indoor plants. Manufacturers assemble these 4X8 tents nicely from strong and light metal poles. They are also slotted together and covered by an outer layer of thicker canvas.
Hence, 4X8 tents are designed for capturing and keeping plants in light, humidity, and heat at a customized level. So, these designs allow the user to control and manipulate the surrounding environment. You can enhance the plants and get the desired production level. Thus, these tents can help the plants grow taller, quicker, richer fruits.
Now, 4X8 tents help artificially create and maintain your desired mini-climate where you can control everything. And you cannot get such a level of control in the natural environment outside. Hence, "Grow" tents or 4X8 tents are perfect for accommodating all the requirements of the plants. And these requirements are specific temperature or light conditions at a different stage of the plant's growth cycle (like flowering and vegetation).
You can also fine-tune a "Grow Tent" easily to maintain the desired levels of the environment as long as you want. So, in this article, we bring you the best 4X8 tents you can find in the market. Thus, let's take a look-
1. GORILLA 4×8 TENT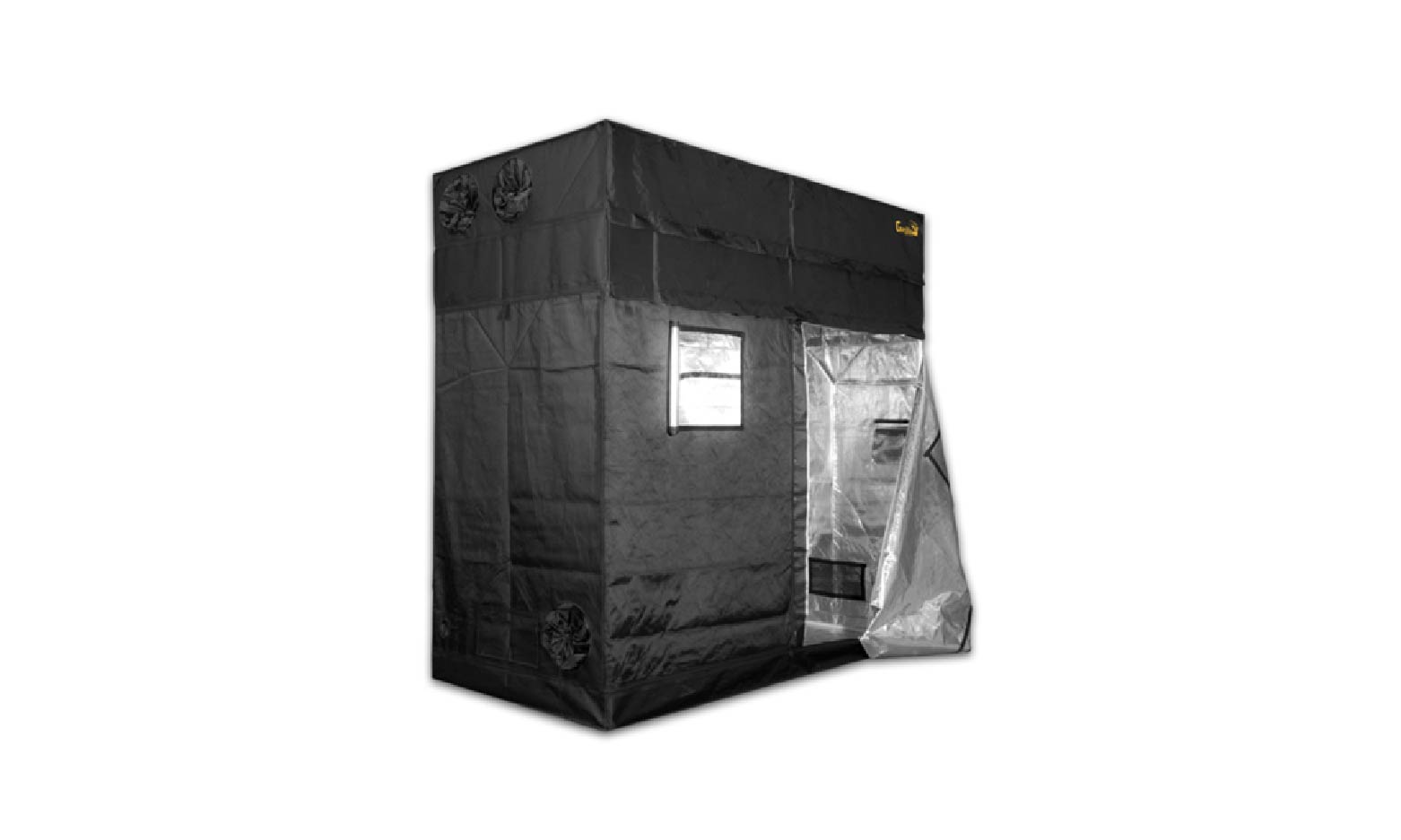 Gorilla 4X8 Tents are truly professionally designed tents. They are fantastic for beginners and ideal for experts. Their vast "EZ view" unique windows offer a quickly growing snapshot without compromising the environment. Furthermore, their doorways offer a 360 degrees convenient access. The large layouts also provide maneuvering without any difficulties. 
Now, the thick material of these tents with large double cinching ports for ducting makes them a perfect growing space. So, these tents are the widest, tallest, and strongest 4X8 grow tents that you'll find. Their design has brought a revolution in the industry of growing plants.
Features:
You can increase the height of your tents to 10′ tall with the adjustable poles, making them the tallest.

It comes

with an intense density of thread which is 1680D. So, Gorilla

4×8 tents

are even nine times denser than all other grow tents.

It has an interlocking frame made with solid metal that is around five times stronger than any grow tent's frame.  

It has a holding up capacity of 300 lbs.

It features zero plastic. 

The tent comes with enormous zippers and uses Diamond reflection technology.  

This tent has ducting ports of double cinching and pre-filters for bug resistance
2. Agromax's XL 4×8 Tent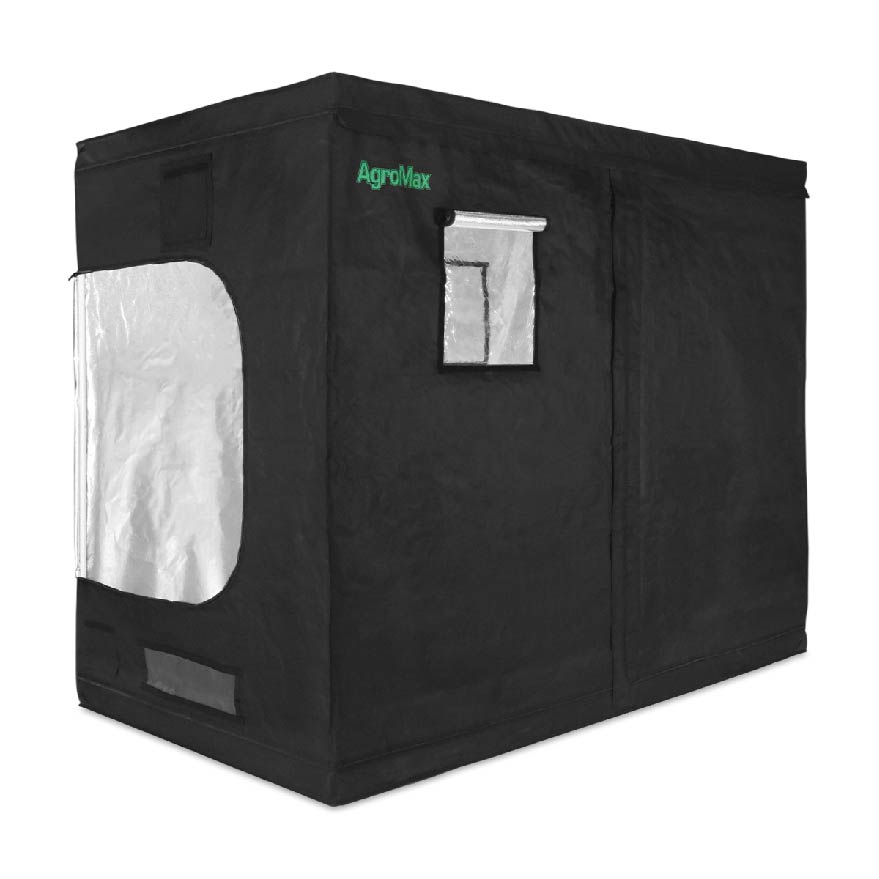 Agromax's 4×8 tent is one of the best 4X8 tents to use as grow tents. It has such a great size, a portable space for growing. Hence, Agromax's 4X8 tents allow you to create the desired micro-environment. So, you can go for this 4X8 tent any day. They can also intricately control the humidity and temperature levels alongside the photoperiod. 
These tents are an excellent pick for growers who want a more extensive garden where you don't sacrifice actual closet space. So, this 4×8 tent also allows the user to create Light-proof construction that can prevent "light leaks". And light leaks can pose threats to the plants during the "dark" photoperiod of flowering and proper growth, 
Features:
It comes with a dimension of 98″ width x 54″ depth x 79″ height

It gives you a warranty of 1 year where you get full coverage for material defects and craft.

Features light-proof heavy-duty 680D ballistic nylon skin.

Super solid steel frame featuring locking metal corners 
3. Pine Lab's 4X8 Tents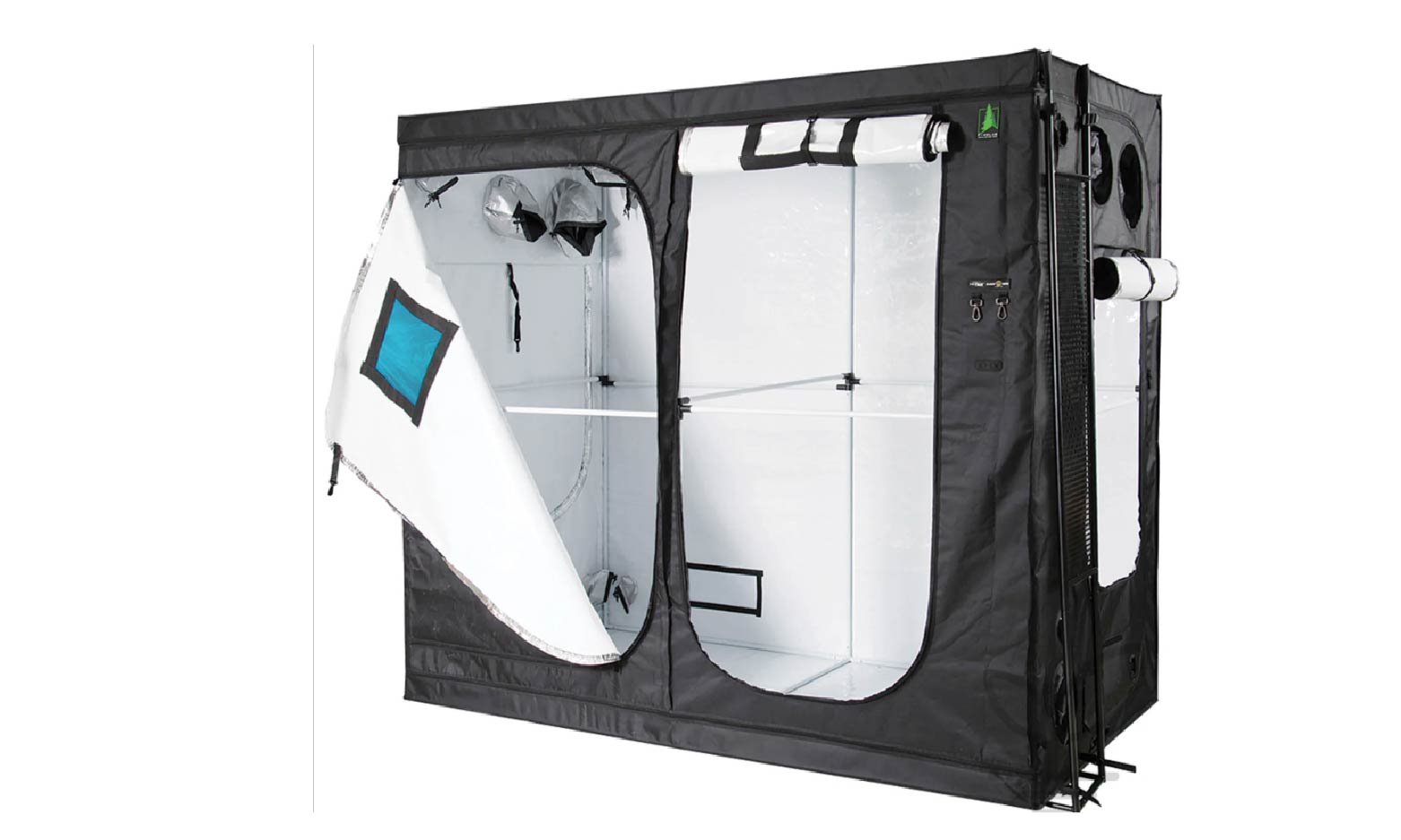 The 4×8 tents from Pine Lab are amazingly effective for premium cultivation!
These tents are optimized with all the advanced drainage solutions. These solutions include unique duct outlets, window filters, an external inbuilt gear board, and cable grommets!
Now, the tent is made utilizing the military-grade Oxford cloth's exterior and white film interior. These interiors are ultra-reflective for a cleaner agricultural practice and easy monitoring of the plants. Hence, these 4×8 tents are exceptional for advanced flowering growth spaces. 
It is also standard for large areas of vegetation for home gardening. The tent's specialized height is 2.13m, optimized for LED and CMH lamps. So, you can ensure healthier crops. Thus, Pine Lab's 4×8 tents bring features of premium clean-room to domestic gardeners. 
Features
Designed for the 'clean-room' standard of compliance and cultivation 

​Standing out white-film interior along with an anti-bacterial technology 

The poles are powder-coated with extra attention to the details for premium finishing and zero spot

​Above 100kgs hanging weight of the tent structure 

​The catchment tray is waterproof and has adaptable drainage

​Unique ports of drainage for irrigation 

​Two times Window lenses for HPS & CMH (Safety lens for UV)

​Special cable grommets intended for effective and easy cabling into the tent

​Included CFM kit, which reduces tent squeeze reduction from negative pressure or intense fans

External Gear boards for electrical mounting and maximizing the interior space with flexible temperature management

​The most robust zips, reflective covers of zipping, and stitching are built especially for gardeners

​Dual Bug-proof mesh of 700-micron for lower vents so that passive intake can be easier

​Durable and robust corners with double-stitches 
Features design where stress-point is reinforced
4. Lighthouse 4×8 Tent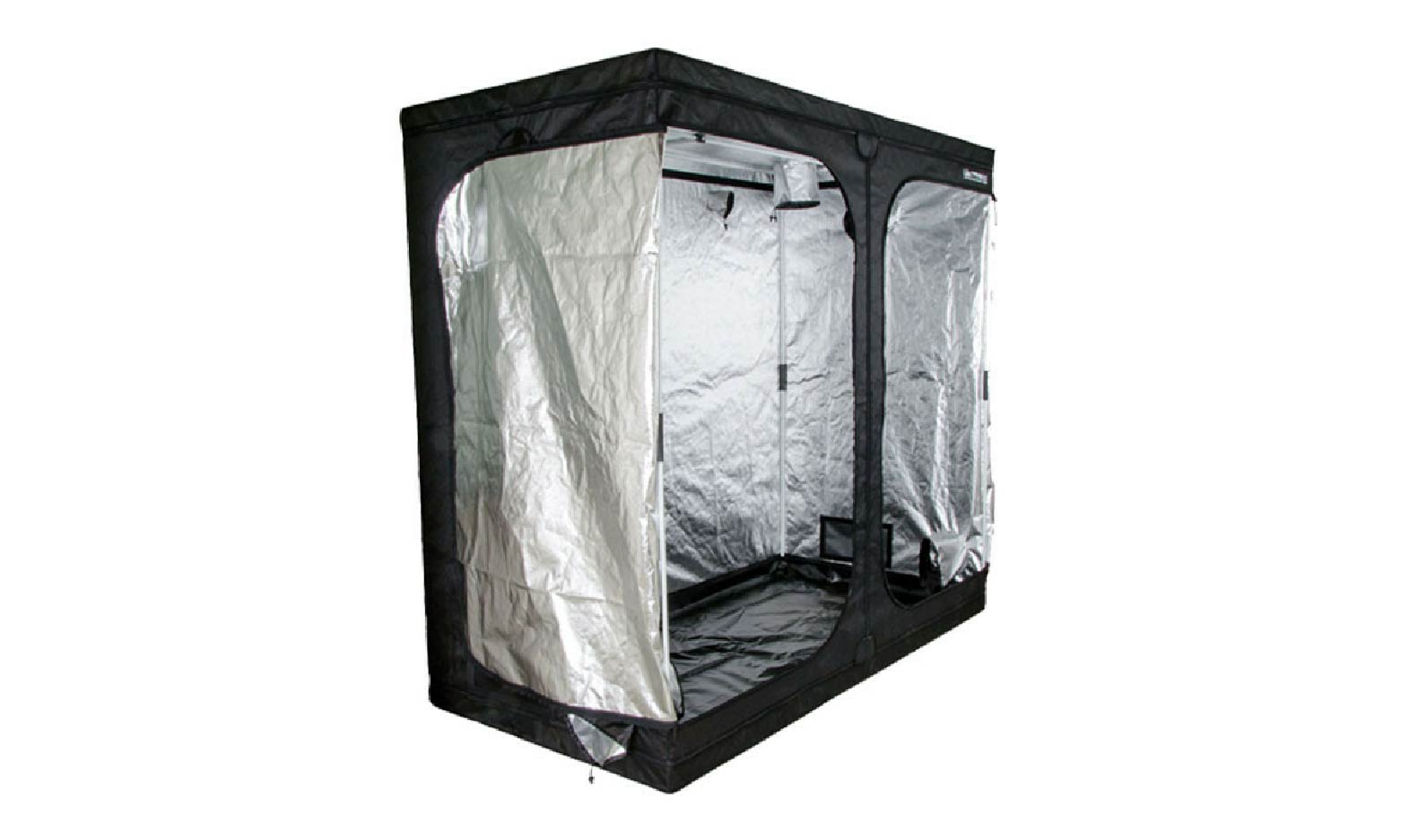 The Lighthouse 4×8 Tent offers features that stand out from general grow tents. Here you can find parts that are located on the most expensive huts. Thus, these 4×8 tents from Lighthouse come in three sizes available for your specific needs of growing. So, the 4×8 tents will also allow you to grow taller, more extensive, and enriched crops throughout the year's seasons.
Features
Features powder-coated and white steel poles of 8mm 

Corners made with solid plastic mold

Advanced quality zippers, as used on premium and expensive units

Roll-up rear doors that come with solid straps for keeping the doors open

No requirement for flanges as the duct ports come with twin socks  

The tent comes with a waterproof floor that comes with a double layer.
Conclusion
Currently, 4×8 tents are famous, and manufacturers produce them with all the advanced technologies. All the above-mentioned 4×8 tents are exquisitely suitable for your use. So, we hope you will pick the best one from them according to your needs. 
You can also read: REI Grand Hut 6 Review