Ozark trail 3-person dome tent review
It can be very difficult for campers to settle down for a particular tent. There are so many great options out there, so how do you pick one? Simple, you let us weigh out the pros and cons while you sit back and relax. We recently reviewed the Ozark Trail 3-person Dome tent, and it is the best one you can get right now. With its sturdy built-quality and easy setup procedures, it is going to give you a bang for your buck!
Features
It comes with a dome-shaped design which makes sure there's enough room for you and your friends. The tent measures 7′ x 7′ and has a center height of 42″, providing plenty of headroom for most campers. It comes with a waterproof coating to keep you dry in rainy conditions.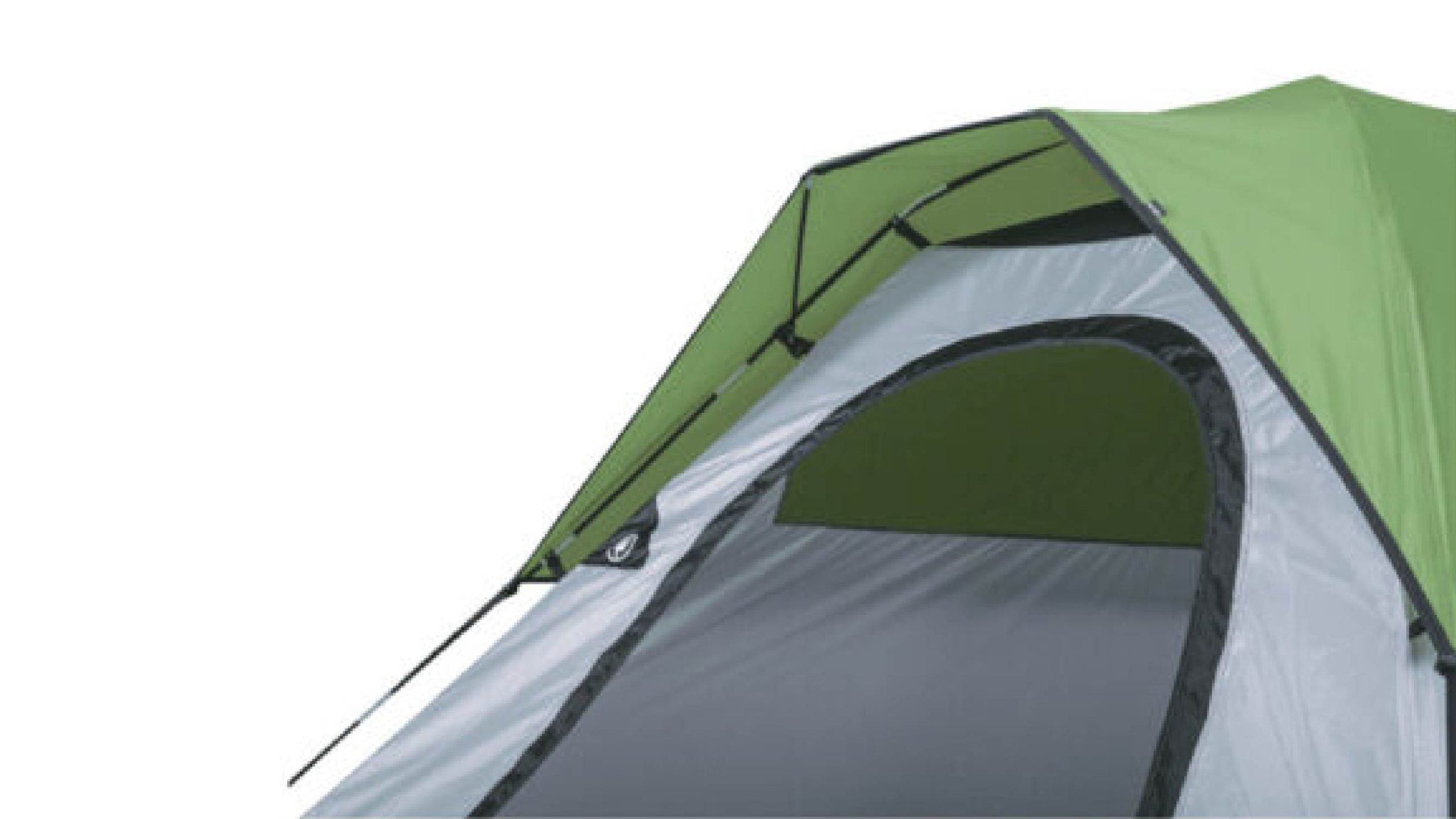 The Ozark Trail 3-Person Dome Tent comes with a large mesh window which improves airflow. There's also a mesh ceiling that prevents condensation, enhancing comfort.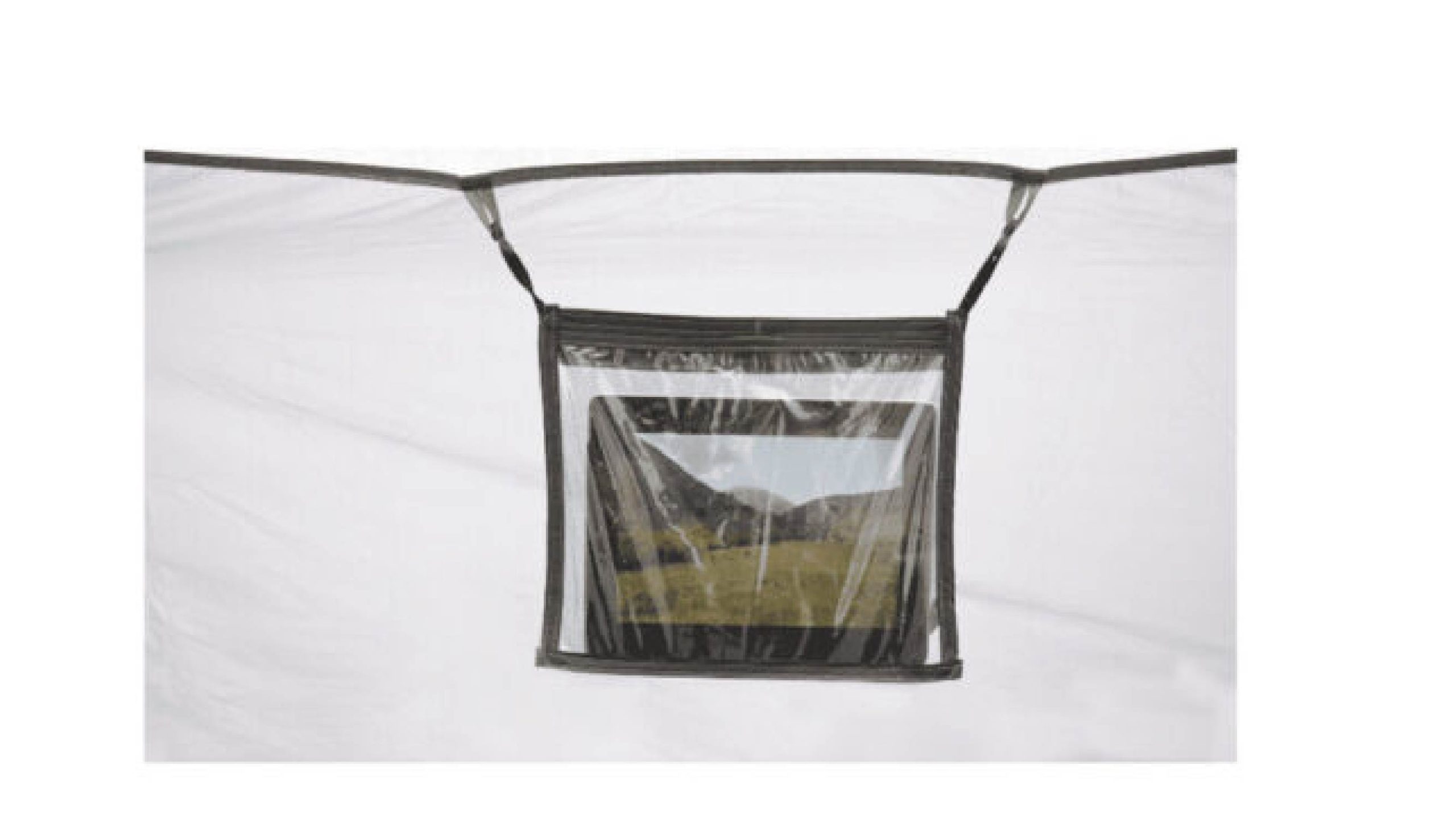 It includes a gear loft for storage, which comes in handy for keeping your gear organized and off the ground.
Can Anyone Use This Tent?
The Ozark Trail 3-Person Dome Tent is perfect for anyone who loves camping outdoors. It's a fantastic option for practically everyone because it's really simple to set up. The tent is portable to and from your camping location because it is lightweight and small.
Key Aspects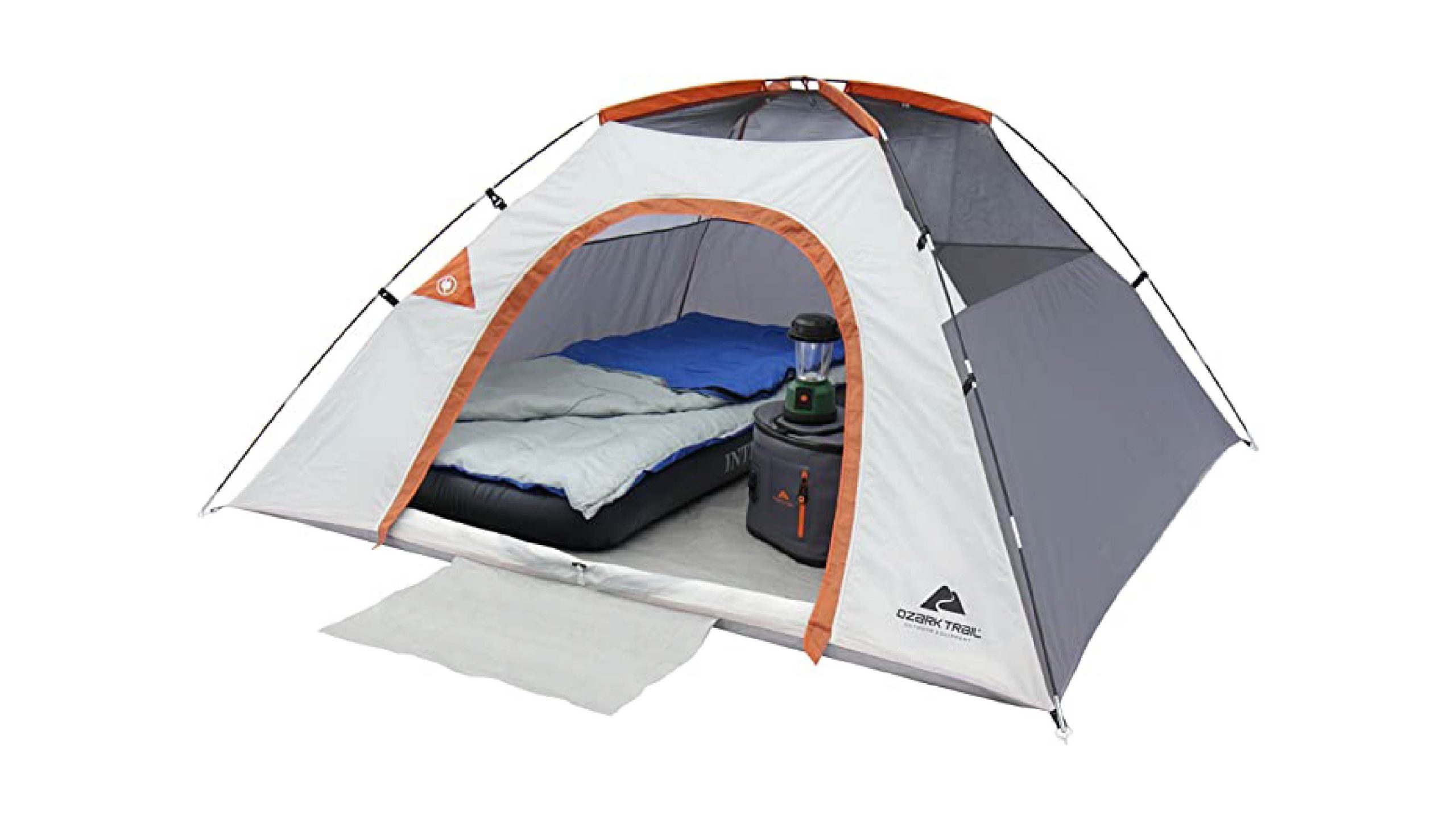 The Ozark Trail 3-Person Dome Tent design provides enough space for three people and their gear. Moreover, it's designed to provide a hassle-free camping experience.
The Ozark Tent has high-quality polyester which prevents it from tears and cuts. Moreover, it is designed to keep water whilst keeping the tent well-ventilated.
The Ozark Trail 3-Person Dome Tent has a gear loft that provides storage space for your items. This helps keep the interior organized, giving you more room to move around.
It contains an electrical connector, so charging your electronics is pretty simple. This makes sure you have a fun camping experience without missing out on any important phone calls.
It has a rainfly that provides protection from rain and wind. The rainfly is easy to attach and provides a secure fit, helping to keep you dry even in the heaviest of downpours.
[i2pc show_title="true" title="Pros & Cons" show_button="false" pros_title="Pros" cons_title="Cons" ][i2pros]Affordable: It comes at an affordable price of 61.87 CAD!
Easy to set up: The tent is quick and simple to up and take down. So even people with no previous experience can set it up without any hassle.
Durable: The tent is built of high-quality components, making it ideal for prolonged usage.[/i2pros][i2cons]Limited space: While the tent is designed for three people, some people found it a bit compact. So choose a larger tent if you're going camping with three people and a lot of gear.
Lack of privacy: The large mesh window,  may not provide enough privacy for some campers.
No vestibule: One of the worst things about the Ozark trail tent is that it doesn't come with any vestibule. This makes it difficult to store gear outside of the main tent area. So if you need extra storage space, you're out of luck. [/i2cons][/i2pc]
Do You Want to Buy This Tent?
The Ozark Trail 3-Person Dome Tent is a great choice for anyone looking for an affordable, hassle-free camping tent. It has got a durable construction, convenient features, and ample ventilation. Thanks to its gear loft and electrical cord access port, it's a good choice for people who wants to stay organized and connected while camping.
But, if you're planning on camping with three people and a lot of gear, you may find that the tent might be a bit congested.
Conclusion
In conclusion, the Ozark Trail 3-Person Dome Tent provides you with all the rooms you and your friends might need for your camping trip. It has every feature a person may expect from a modern tent and more. While it may have a few shortcomings, its pros outweigh them all. So if you're a camping enthusiast looking to get a new tent, the Ozark Trail 3-Person Dome Tent might be the perfect companion for you.