Dome Tent vs. Cabin Tent: Which One to Pick
There are different sizes and styles when it comes to tents. Two of the most popular tent designs are dome tent and cabin tent. You might have heard campers argue about which tent is better. Some campers will claim that dome tents are the best, while someone else will swear on cabin tents.
Let us put the dome tent vs. cabin tent debate to rest, even if by a little. Dome tents and cabin tents have some differences, which makes them adapt to specific scenarios better than the other. Let us try and figure out which style of tent will be the best for you.
Cabin Tent: What Is It?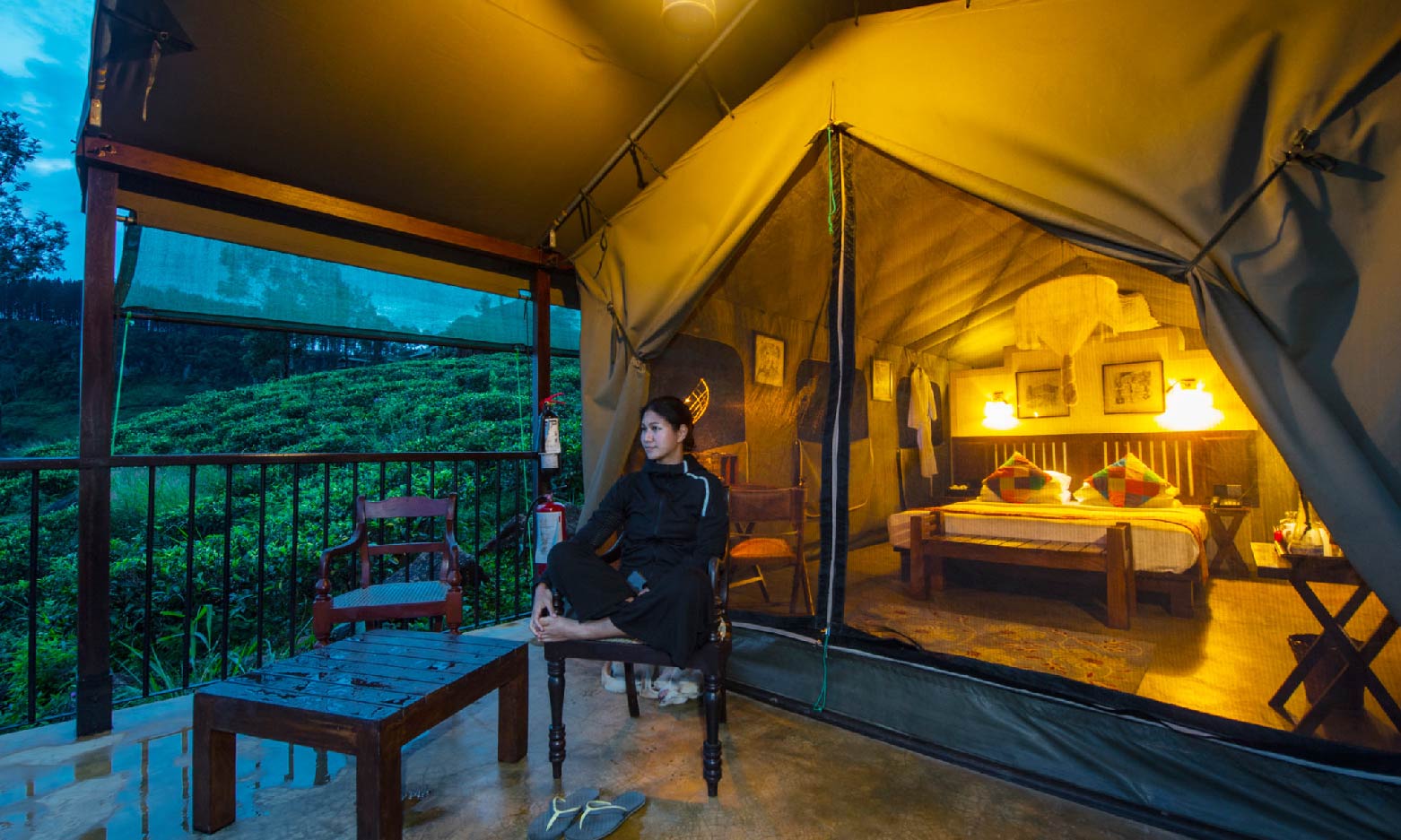 A dome tent has a geodesic shape. It can easily house around six to seven people at a time. Dome tents are independent, as they do not need any pegging to help them stay upright. These tents also have pop-up designs, which makes setting them up easy.
Since there is no need for any supporting pegging to help the tent set up, thus it is also suitable for rough surfaces.
What is a Cabin Tent?
Cabin tents are something between a 'cabin' and a 'tent.' Cabins can be considered little houses, which is what cabin tents are. Cabin tents are very spacious. A family cabin tent can easily house ten people.
Cabin tents have doors and windows for proper ventilation. There are also walls or partitions in cabin tents so the residents can create their own private space inside the cabin. Like the name, a cabin tent has the design and functionality of a small house.
Dome Tent vs. Cabin Tent: Which one to choose?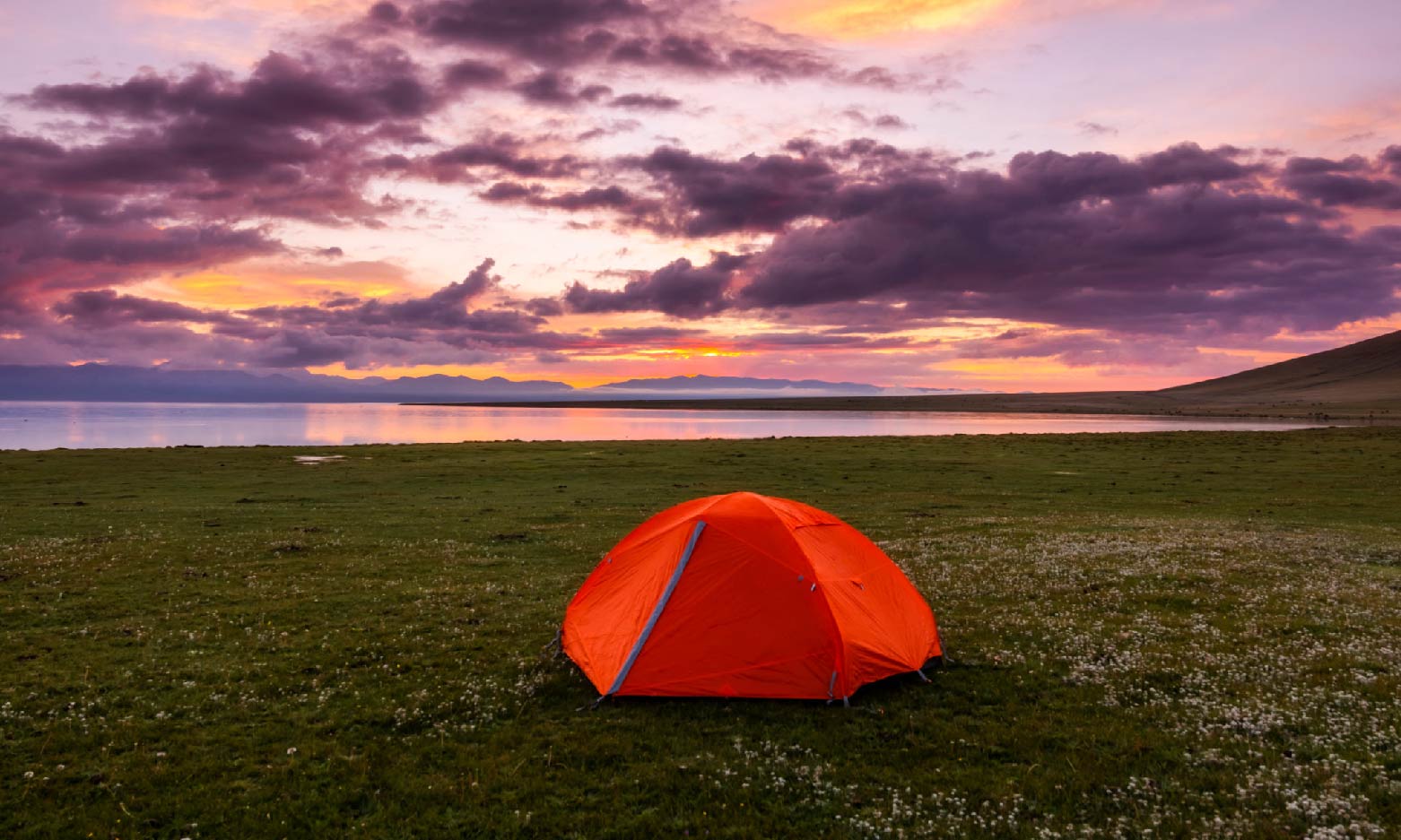 Both dome tents and cabin tents have some characteristics that make them unique in their way. Let us discuss some of these characteristics to determine which tent style fares better in which scenarios.
Tent Space
Dome tents have a broad peak but are around six to eight feet high. Cabin tents, on the other hand, are often ten feet in height. Cabin tents might not have a prominent peak above, but the space inside the tent is more compared to dome tents.
Dome tents also have limited floor space since curved poles are around the bottom edges. The tent's poles prevent you from putting a sleeping bag on the tent's edge. Dome tents sometimes have a vestibule on the front where you can store some of your camping stuff.
The cabin tent has plenty of floor space for you to use. A cabin tent's overall shape and size are similar to a room that offers plenty of space. It allows the campers to sleep and store their stuff inside the tent.
Construction and Portability
Dome tents tend to use lighter materials which make the tent easier to move around. The stakes and poles are also much more delicate compared to cabin tents. You can probably carry around a dome tent without any help.
Cabin tents use heavier canvas fabric. The poles are also much heavier and bulkier to hold the shape of the giant tent. It isn't easy to carry around the materials for setting up a cabin tent.
Usability
Dome tents are best for novice campers. There are pop-up-style dome tents that can be set up in minutes. Dome tents are easy to carry around and take little time to set up. There is no need for pitching to hold your dome tent in place.
Cabin tents take longer to set up and dismantle. You need proper pitching on the ground to help a cabin tent hold its shape. Cabin tents are heavier and more challenging to carry around. Experienced campers often go for cabin tents since they offer more space.
Weather Resistant
The unique dome-like shape of the dome tents makes them more resistant to windy situations. The aerodynamic design of these tents allows heavy wind to pass over the structure without doing any damage.
Cabin tents can fold in on themselves during a storm or when the heavy wind is blowing. The shape of a cabin tent is not great for staying upright during storms.
Conclusion
When looking at a dome tent vs. a cabin tent, it can be challenging to pick a tent design. But the decision-making will be easier once you figure out what you need the tent for. From the features, you can determine which tent is ideal for what setting. It will be easier to browse new tents after you identify which ones best suit your needs.
If you are traveling light, and do not wish to camp for long, then a dome tent is the more appropriate choice. If you are an experienced camper considering an extended camping trip, you can pick a cabin tent.
FAQs
Are dome tents suitable for camping?
A: Yes, dome tents are stable and have a strong structure. They can withstand harsh winds and stay standing even when the weather turns sinister.
Are cabin tents waterproof?
A: Cabin tents often have rainfly that prevent rainwater from getting inside. The seams are also tightly sealed, which makes the tents waterproof.
Which tent shape is the best?
A: For new campers, a geodesic design or dome tents are the best. They have a broad peak and are easier to set up. If you are relatively new at camping, consider getting a dome tent.
Which tent should I use for hiking?
A: Dome tents are more suited for hiking than cabin tents. Dome tents can be folded like a backpack, and you can carry them around easily. Since people have to move around a lot when hiking, dome tents are a good choice.
What tent works best for families?
A: Cabin tents are better for family camping. They provide plenty of space inside, including adequate floor space. You can keep your stuff organized and manage enough space for setting the sleeping bags in a cabin tent.
You can also check: How to Camp in the Rain Useful Tips and Tricks to Know