Tips on How to Camp in Hot Weather
Camping can be a great way to spend your summer vacation. Many campers avoid camping in the summer because of the hot weather. But it can cease to be a problem if you know how to deal with it. Extreme cold can lead to issues like frostbite or hypothermia. But extreme heat has its demerits as well.
More wildlife creatures roam the woods when the temperature is high, such as snakes, insects, bears, and more. Dehydration is another problem. People can also have heat strokes under the scorching sun. But you can still have a pleasant camping trip in the summer if you know how to camp in hot weather.
How to Camp in Hot Weather
Pick the Perfect Spot
It is necessary to pick the perfect spot for camping when the temperature is not so ideal. Open fields are not great for camping in the summer. The sun will burn your skin as soon as you step out of the tent. Try to look for a shaded area.
Campgrounds near lots of trees are the best for camping in hot weather. Trees can provide plenty of shade and help the atmosphere feel much cooler. If you can also find a water source nearby (i.e., lakes, rivers, springs, etc.), it will be a cherry on top. The water from these sources might not be safe for drinking, but jumping into the cool water will do wonders when you are exhausted from setting up the tent.
Suitable Clothing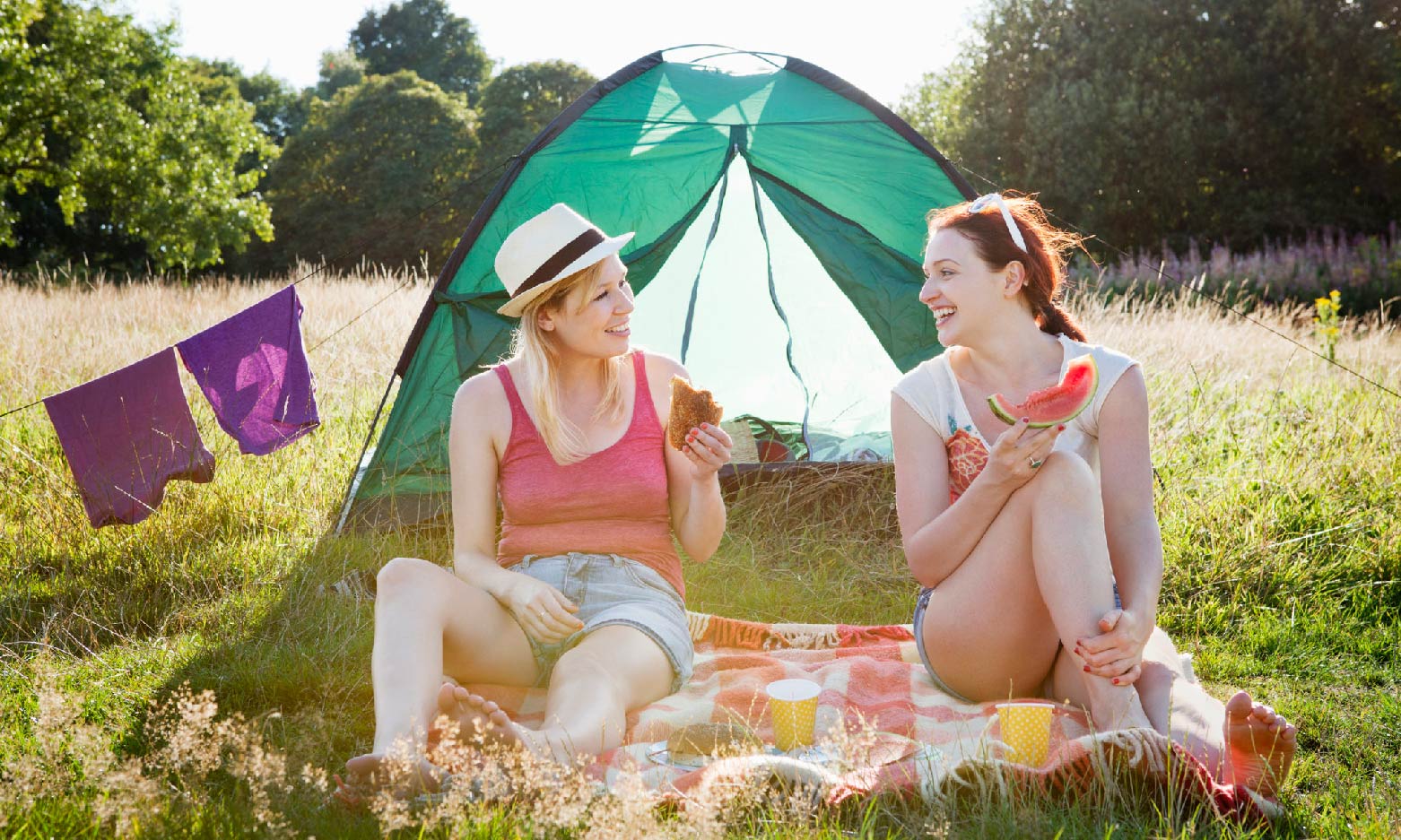 Clothes can feel very uncomfortable when you are camping at 100 degrees. So take a moment to think about which clothes will be best for the hot weather. Shorts may seem appealing, but they are not the most practical when you are out in the woods or camping in the wild.
You will be prone to scratches and mosquito bites and be more exposed to poisonous vines. So try to find pants that are light and breathable. Cotton t-shirts are best for the summer since they can soak up all your sweat effectively. The fabric is light and airy so that you will feel more at ease.
Cool Tents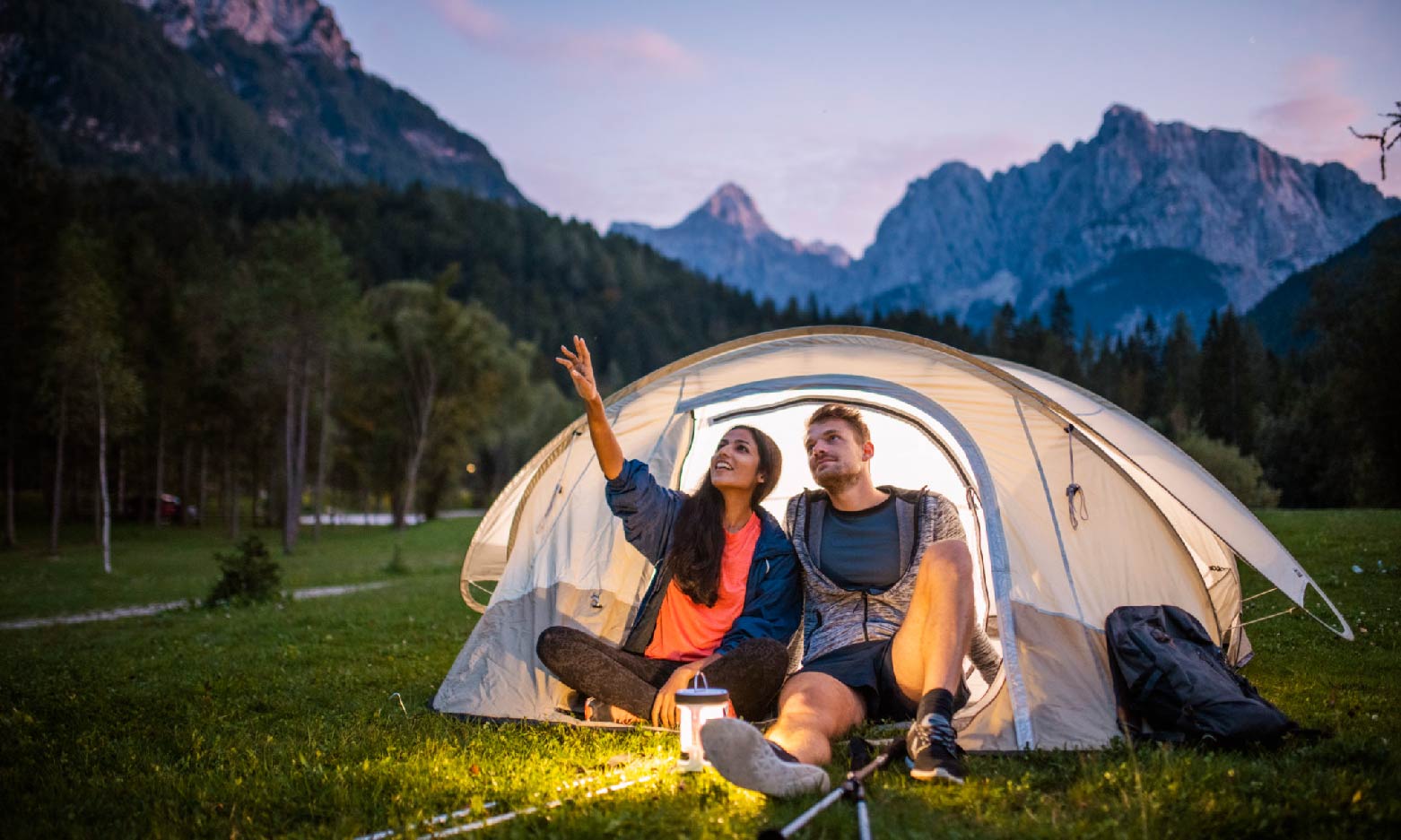 It is essential to keep the tents cool when camping in hot weather. If the skies are clear, there is no need for an extra tarp or rainfly to protect you from the rain. Pick a tent with plenty of mesh windows and keep them open.
You can also bring along small, battery-powered fans to keep the inside of the tent cool. It will help you sleep better during the nighttime. If there are bugs or mosquitos around, use repellant sprays before sleeping.
Physical Distancing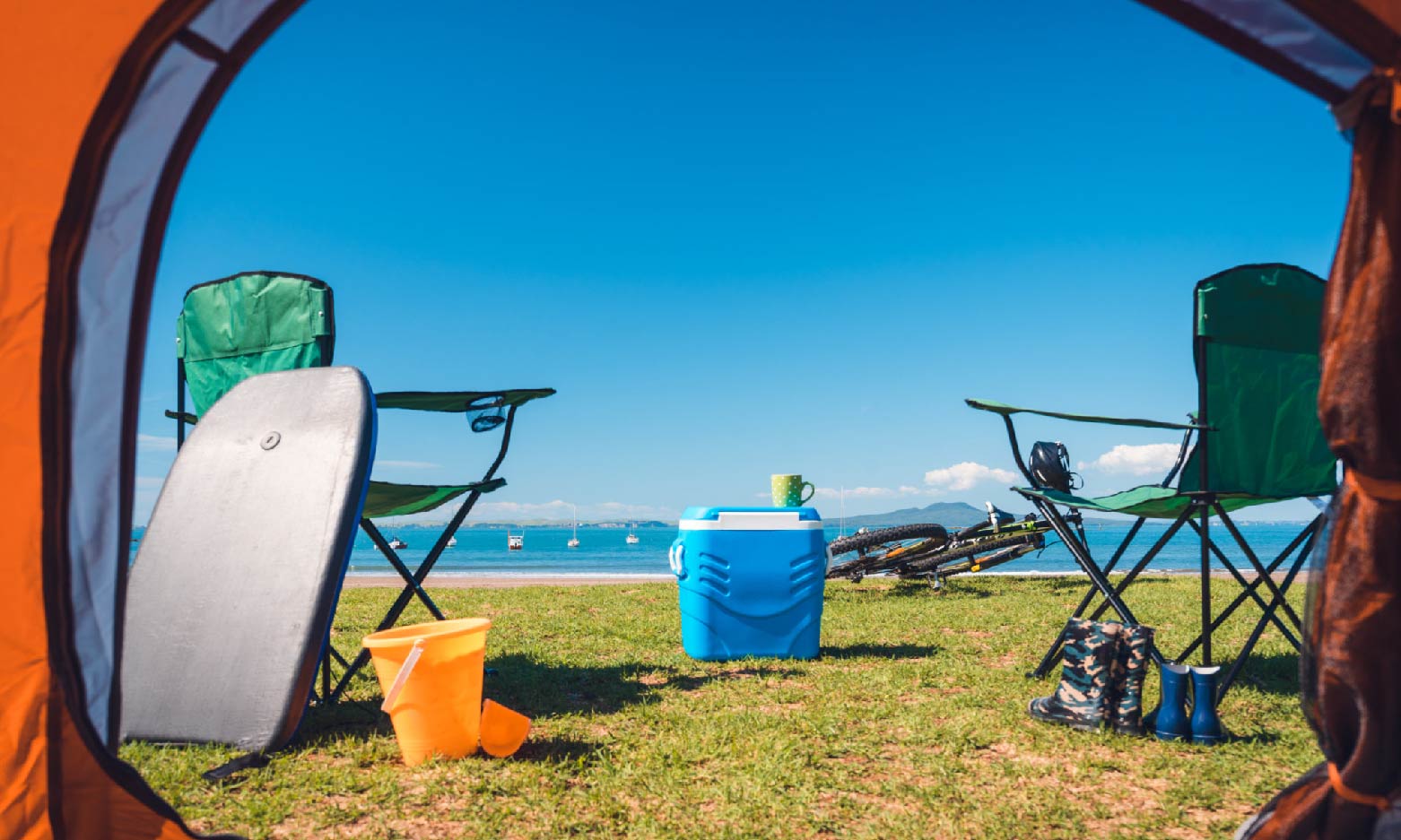 It is not for COVID-19 purposes, but consider creating as much space between you and other campers as possible. Body heat will seem like a nightmare when trying to sleep on hot summer nights. Place the sleeping bags far away from each other.
Set up several tents if possible. Even if you like to cuddle with your partner, it would probably be best to keep that habit on hold when camping in the heat.
Protect Yourself from the Heat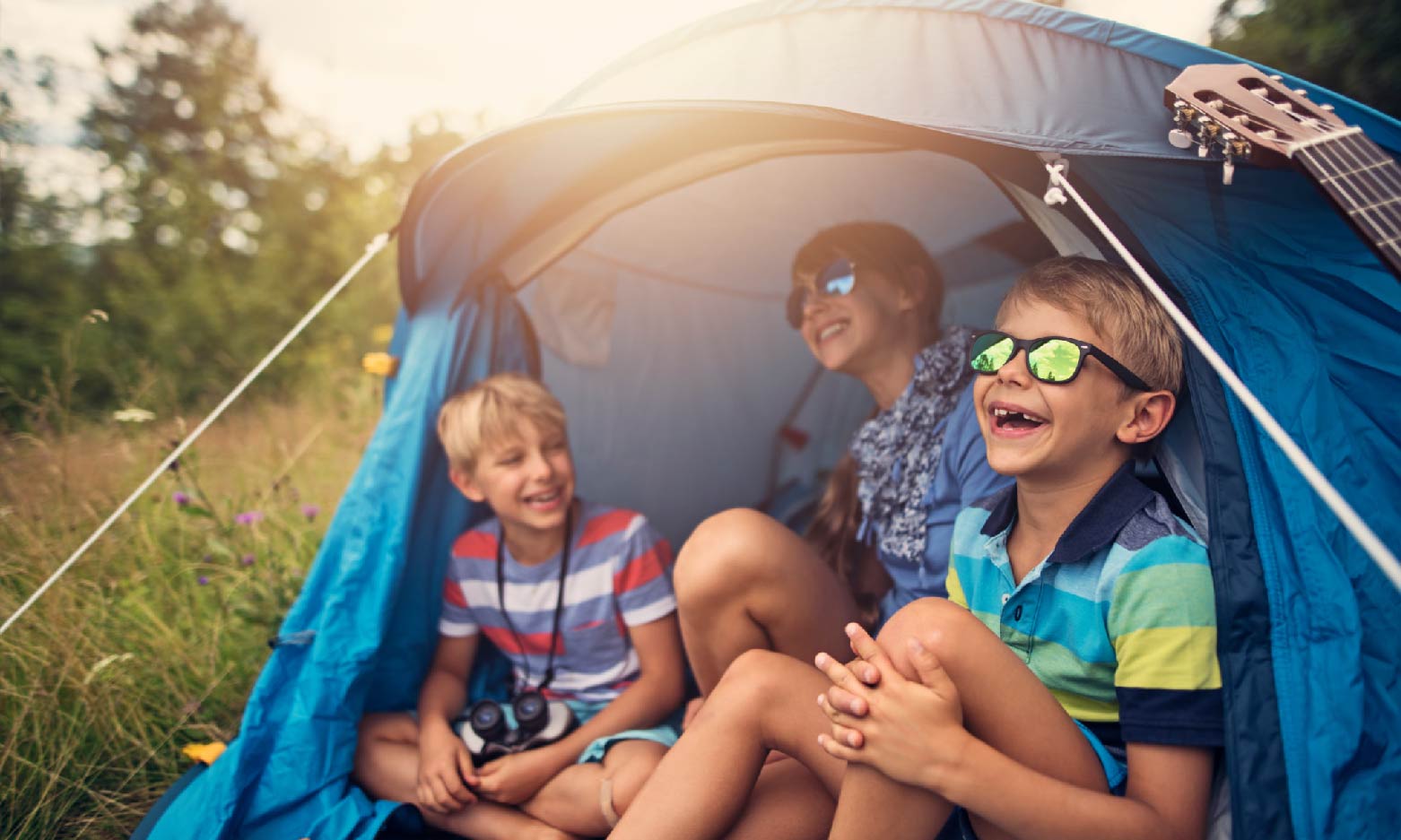 Do not forget to pack some essential tubes before you go camping. Sunblock is a must no matter how cool the weather feels. Continuous exposure to the sun will not be pretty on your skin. Also, remember to pack lip balms with you.
Many people do not realize this, but your lips can become dry and chapped in the summer and not just in winter. So, protect your lips from the heat, or the upper layer of skin might peel off.
Turn the Situation in Your Favor
The hot weather and the sun can come in handy if you know how to utilize them properly. Electricity is difficult to manage when you are out camping. Consider bringing as many solar-powered appliances as possible when camping in the sun. You can also take some solar panels to use the sun to your advantage.
Conclusion
Now that you know how to camp in hot weather, we hope the summer heat will not stop you from planning a trip along some trails. Follow the tips mentioned above, and your camping will be pleasant even if the weather seems to be against you.
At last, do not forget to stay hydrated. Pack plenty of water and drinks to stay refreshed after every chore. Pack some portable filtration systems so you can use the water from nearby sources.
FAQs
Is it safe to camp during summer?
A: As long as the temperature is at a tolerable level, it is OK to go camping. But too much heat is not suitable for camping since dehydration and exhaustion are expected when the temperature is too high.
Is 90°F  too hot for camping?
A: 90-95 degrees (F) is not too hot for camping outside. It is an acceptable temperature where you will feel pretty comfortable. If the temperature is around 90 degrees during the day, it will be within 80 degrees at night. You will be able to sleep comfortably in these conditions.
Can I use tent fans when camping in hot weather?
A: Yes, tent fans are an excellent way to keep the inside of your tent cool. They are pretty cheap, lightweight, and battery-operated.
What temperature is suited for sleeping outside?
A: Normally, you can sleep outside when the temperature is between 30 and 90 degrees (F). Anything below or above will not just be uncomfortable but can harm your health.
Can I put a fan inside the tent?
A: Yes, you can put a fan inside tents. There are tent fans made specifically for camping. Even if you put fans inside the tent, ensure enough ventilation, so the air circulation is better.
You can also read: Dome Tent vs. Cabin Tent: Which One to Pick?