How Much Weight Is Too Much for A Tent to Carry When Backpacking
Backpacking offers a combination of pleasure and excitement, which is why many people like doing it. Backpacking also comes with several distinct advantages. However, getting ready for backpacking entails numerous facets specific to the sport. And the majority of which concern comfort and utility while maintaining the ability to move freely. So, how much should a tent weigh for backcountry use?
Tents explicitly designed for backpacking that weigh more than six pounds may be too heavy for you to carry for an extended period. In addition to other necessities for camping, clothes can be tough to have around. So, the recommended weight range for a hiking tent is between two and four pounds. However, tents designed for two or three people often weigh more and should be carried as a group.
While the weight of your backpacking tent will affect your experience, there are still many other things to consider. So, it is vital to balance these aspects to create an enjoyable and valuable experience. Please read through our article, where we cover the essential features of hiking tents, including their size, weight, and purpose.
The ideal weight for a backpacking tent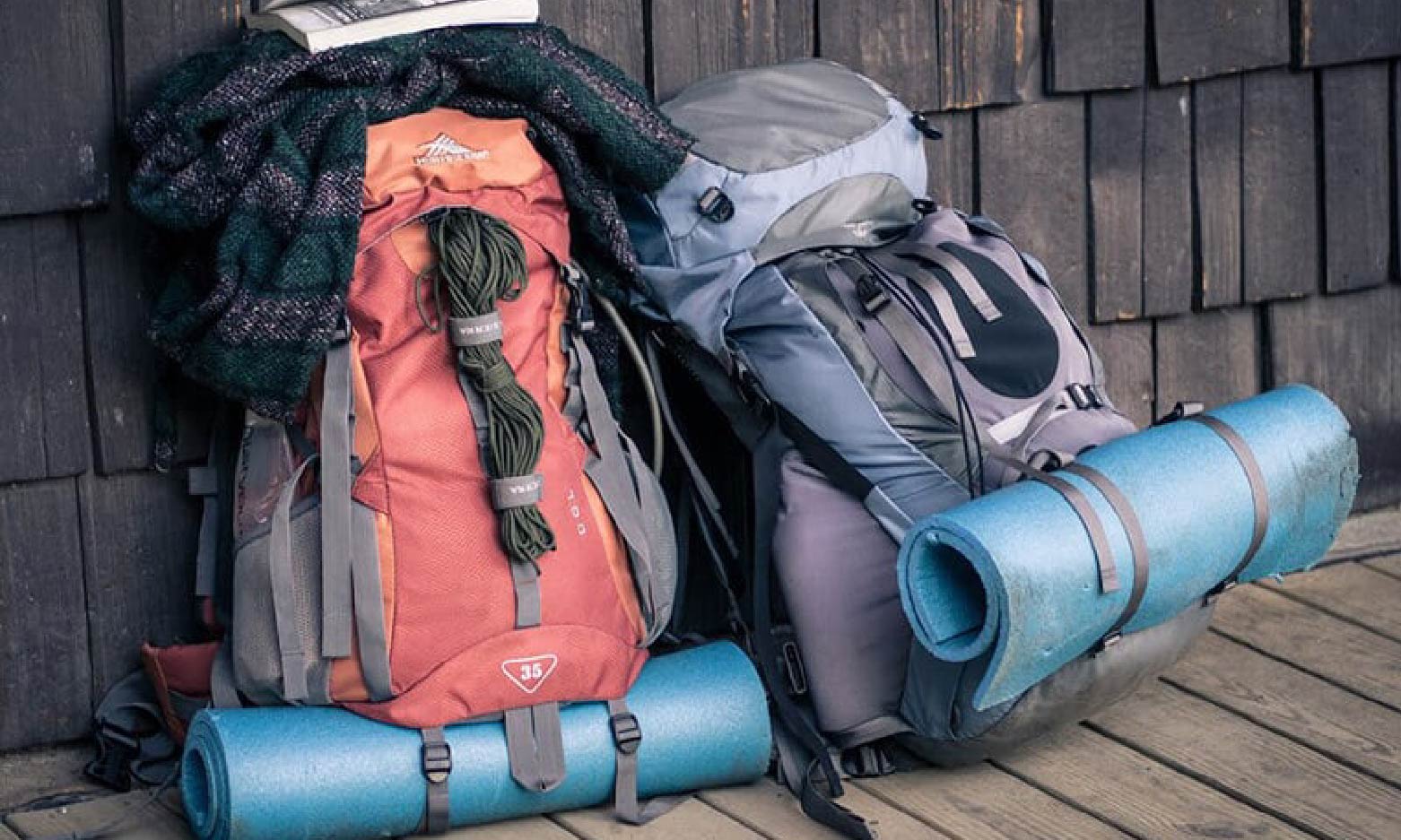 The fair target weight for a hiking tent for each person would be around 2.2 pounds (1 kilogram). The guideline of one kilogram (2.2 pounds) of gear per person is mainly for those who go backpacking or on frequent day hikes (not ultralight). 
Conversely, if you're traveling not too many kilometers in one day, you have the luxury of carrying a tent that is a bit heavier. Hence, we advise you to get a lighter tent, known as an "ultralight" tent. So, if you are a daily hiker covering significant distances daily, you can ascend considerable height.
How much should a tent weigh?
The following is a list of some typical weighing. However, there are no formal weight ranges:
The weight range of the Ultralight backpacking tent is in the middle of 1 and 2 pounds.
The Backpacking Lightweight tent for hiking weighs in the middle of 3 and 4 pounds.
The Conventional or Regular backpacking tent ranges between 5 and 7 pounds.
Backpacking Tents Comparison
The weight of a backpacking tent may vary significantly due to some factors, such as:
Depending on your preference, such as Ultralight, Lightweight, and conventional or regular backpacking tent.
Either a Two-Person or One-Person backpacking tent.
Either you are traveling three seasons or four seasons.
Depending on Weigh Preference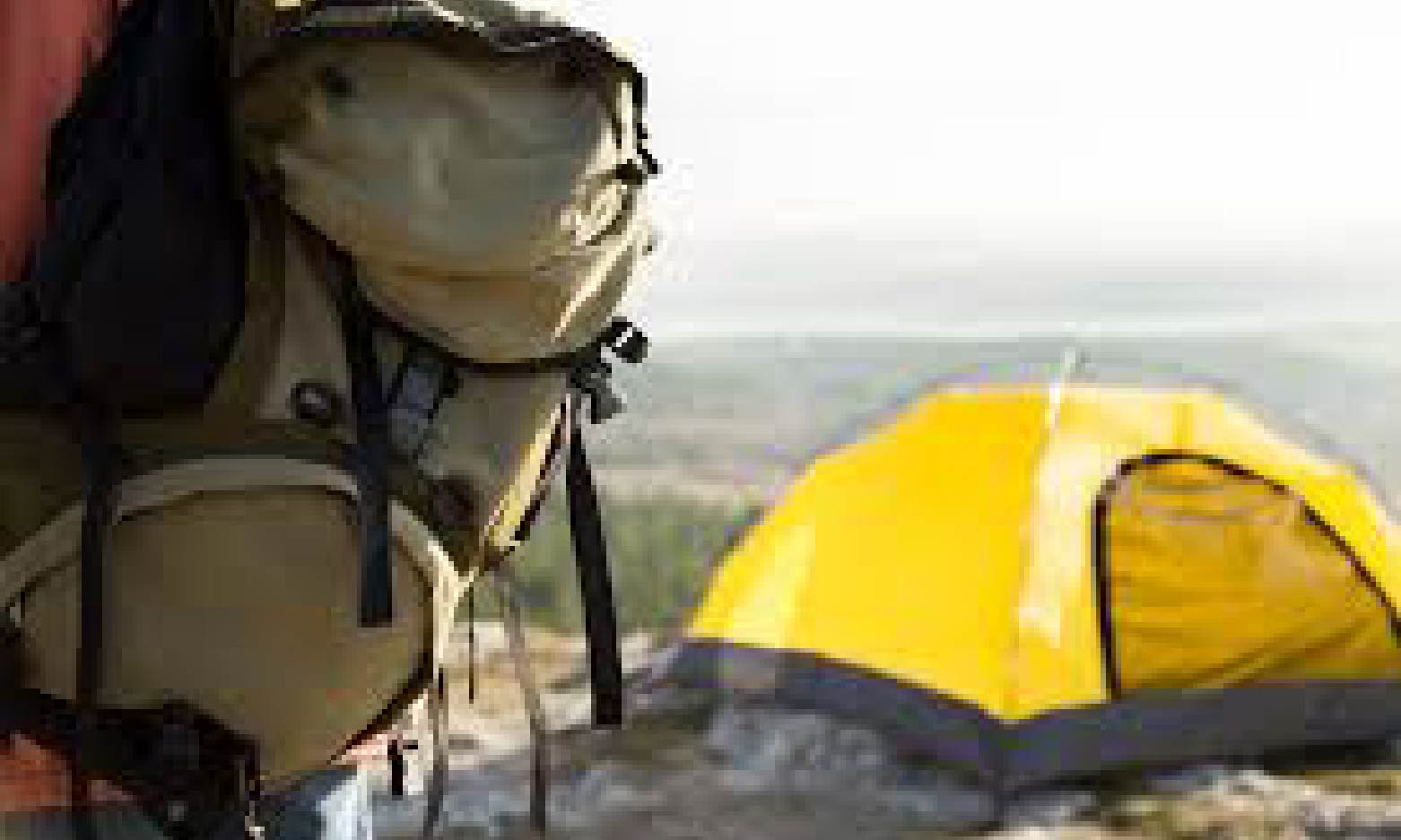 Ultralight Backpacking Tents
Backpacking tents that are considered ultralight reject conventional wisdom. Furthermore, these tents eliminate any extraneous features in lighter versions of the product. Generally, the less heavy they are, the higher the cost. This is because the materials used are more sensitive. As a result, they could weigh little as one to two pounds.
If you want to spend weeks hiking in a region that is densely forested, rough, or damp, you should look into buying something long-lasting. Hence, the lightweight and the ultralight ones are suitable for use if you're hiking in dry locations with warmer temperatures.
Lightweight Backpacking Tents
The price increases as you save more weight with one of the lightweight models. It would help if you also considered some more factors. These include weight, affordability, comfort, adaptability, and simplicity of setup. Thus, these lightweight tents for hiking weigh between 3 and 4 pounds each.
Conventional or Regular Backpacking Tents
5 to 7 pounds is the typical weight range for a traditional or regular backpacking tent. Although heavier than its competitors, it allows for an easy setup, which provides comfort when hiking. And these tents are constructed with sturdier fabrics that are more resistant to wear and tear.
Now, the regular backpacking tent is often more affordable than the ultralight and lightweight variants offering more adaptability. So, swap out the tent pegs you have been using made of steel for ones made of titanium. The titanium is lighter, more durable, and more expensive. Hence, this will help you save some weight.
Person-wise backpacking tent
One-Person 
You might consider bringing a tent with only one person's room on longer hikes. A light backpack reduces the burden during the journey and the amount of wear and strain. So, your joints, particularly the back, knees, hips, and shoulders, can rest easy. The disadvantage of this is that you have to leave your stuff outdoors. Therefore, you must place a rain cover over your pack and then use a carabiner to hang it as high as possible in a tree.
Two-Person
When hiking with a group of friends, many individuals decide to use a tent designed for two people. Because these tens are roomier, your buddies can have all their things with them at all times, resulting in a heavier load. However, the enormous weight gives the edge of a more comfortable resting environment with less worry, having their staff on-site. Hence, this benefit is made possible by the heavier load.
3-Season vs. 4-Season Backpacking Tent
3-season tents are built for camping in the spring, summer, and autumn, but 4-season tents are suited for all weather situations. A 4-season tent will always be heavier than a 3-season tent. However, a 4-season tent is essential for camping in the coldest months of the year. These tents protect from light hail, snow, strong winds, and the coldest days and nights.
Moreover, the tents feature no mesh surfaces, a sturdy fly, and a vestibule that reaches the ground. Hence, these factors are essential when snow accumulates around the tent. Also, they feature larger frames and complete cloth sleeves but are harder to assemble. And four-season tents may weigh up to 15 pounds.
With breathability in mind, the best way to use 3-season tents is during the warmer months and when lesser downpours occur. Hence, this sort of camping tent is lighter and protects most elements. 
Final Thoughts
Finally, after evaluating how much a backpacking tent weighs, your backpacking tent would be as light as humanely possible. An ideal lightweight hiking tent should include characteristics like quick-drying fabrics and zippers. 
But these characteristics will significantly impact how well the tent performs in the field. So, you must account for your strength and weight and how long you want to carry the backpack. Thus, please decide how much weight to add to your tent correctly.
You can also read: Ozark Trail 20-Person Tent Review 2022