The Ultimate Family camping checklist
If you do not think you'll need a checklist for a family camping trip, you probably have a photographic memory, just like Sheldon Cooper. Even if that's the case, you should still set up a structure to ensure that everything you need to locate at any given time. 
That is why we have developed the perfect family camping checklist for you. Even if this family camping checklist isn't to your specific requirements, you & your family should be OK utilizing it. Plus, you can make your own by building on what we've given you.
Family Camping Checklist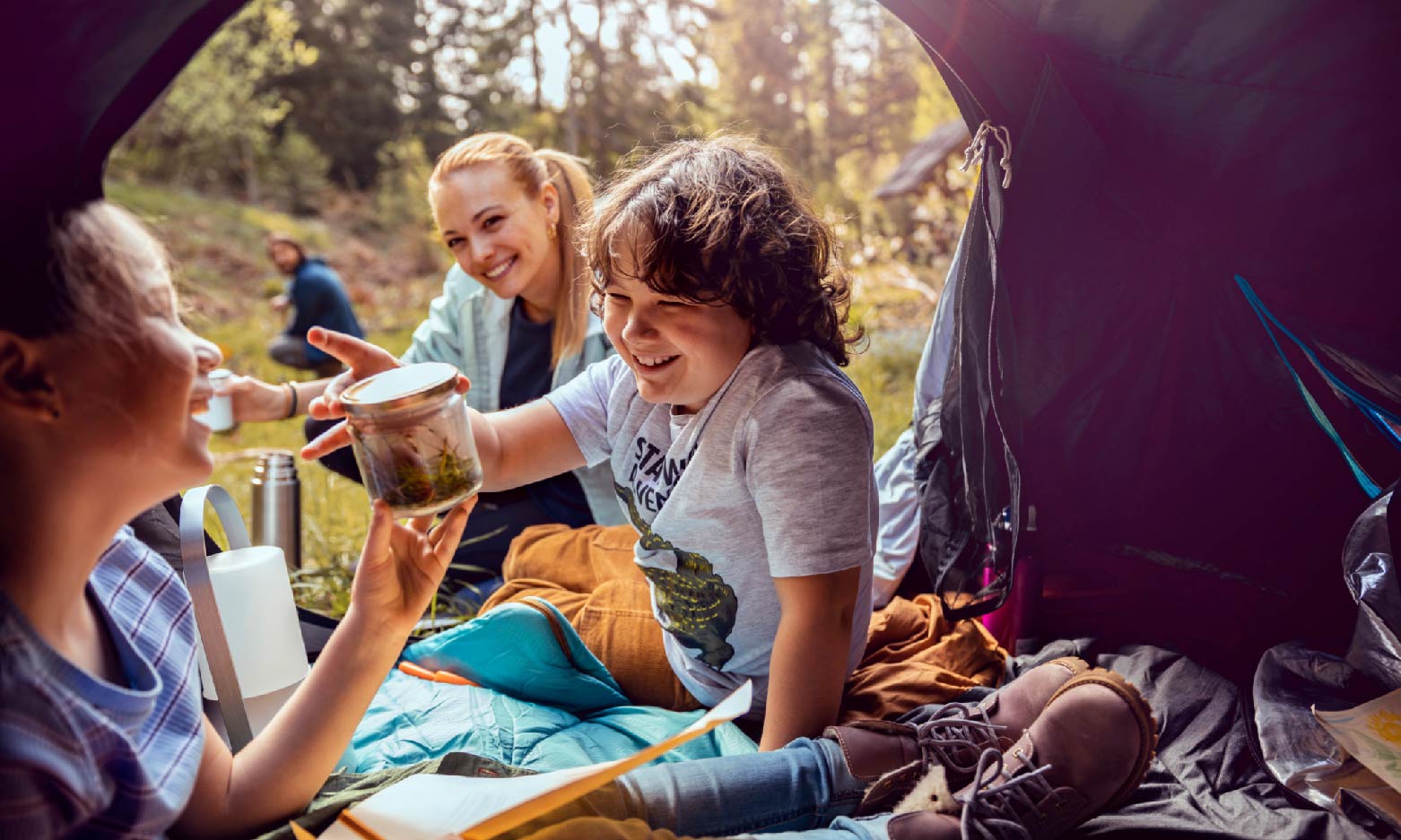 This is a straightforward family camping checklist that we use in our household. You may also pick & choose from the items on the list and add to them. So, this way, you can fit your family's unique requirements.
Camping Checklist for Tents
Tent for camping: The size will depend on the number of family members and the kind of camping they want. It's an older model, but we adore our Coleman tent that accommodates eight. Plus, please take an air mattress and an air pump.
Pads for Sleeping: We use Therma-Rest pads, which are simple to set up & use. You won't feel the rocks and tree roots underneath it since these inflate with only a few breaths. So, we take them on our lightweight and solo camping outings.
Sleeping bag: A suitable sleeping bag is one of the most crucial necessities for camping. There are a plethora of options available. So, choose the one that best suits your needs and preferences.
Two Tarp: A tarp to use as a tent footprint can prevent leaks and moisture from entering your tent. But make sure to select a size that is somewhat bigger than your tent. Thus, you may use the second tarp to enclose your picnic spot when trees are nearby. Hence, the second tarp will dry your picnic spot or provide shade.
Camping Pillow: These Therma–Rest camping pillows are our favorites. Why? Because they compress down so little, are lightweight, and provide superior comfort on long trips. (Kids may have medium, and adults can have large.)
Dustpan and brush: A dustpan and brush are handy items to have on hand for cleaning out the tent. So, put it down by the end of any camping trip. It is also great for keeping the inside of the tent clean while you're staying there.
Camp Kitchen Checklist: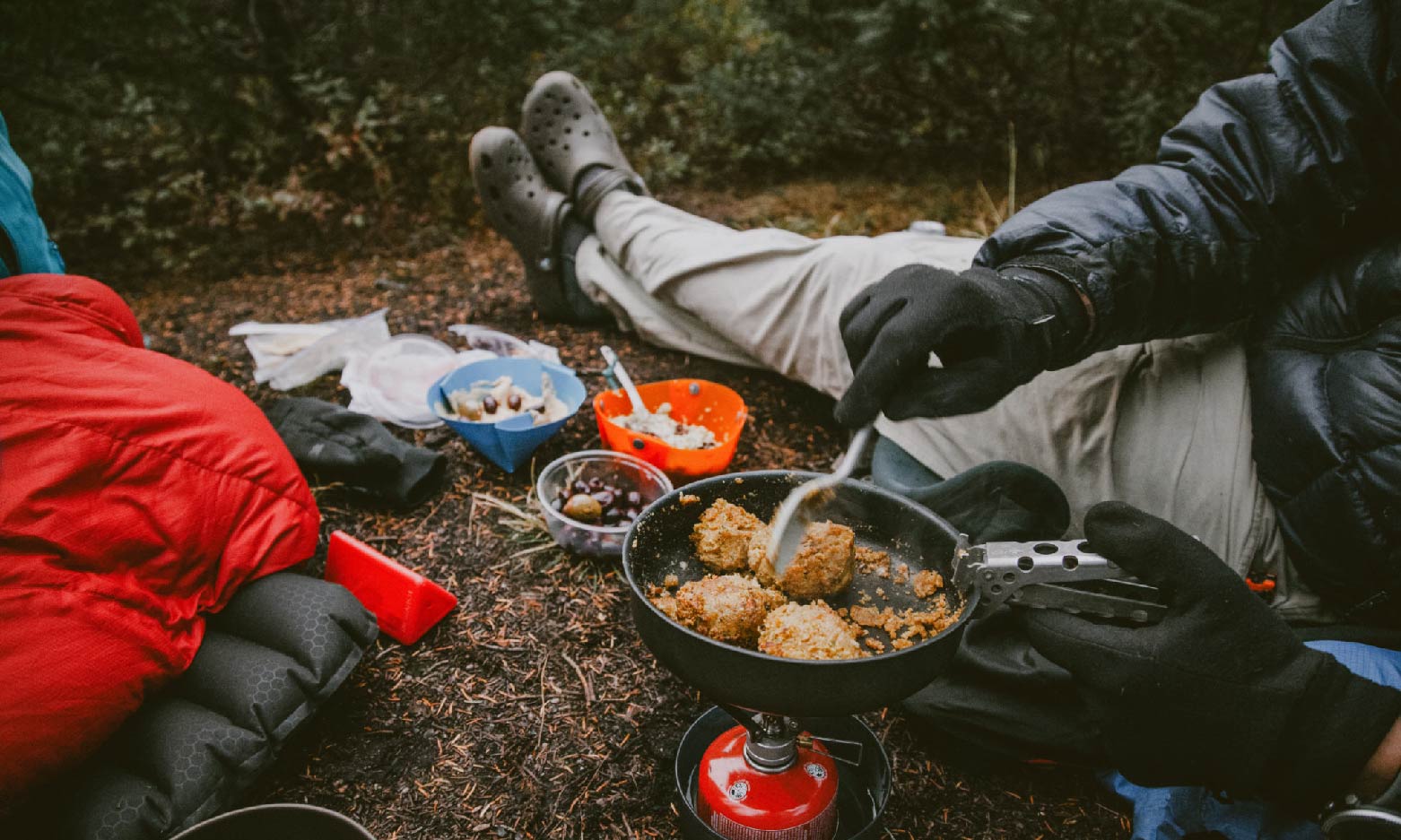 Because we want to keep things straightforward, the camp kitchen we prefer is rather basic. You are free to add more as required. So, here is the equipment.
Camp stove and propane/butane
Dishes, cups, and utensils (plastic preferably)
Cooking equipment, pots, and pans
Cooler together with ice
A good refillable water bottle for everyone
A portable chair or booster seat designed for younger children
Supplies for each meal, in addition to a plethora of snacks
S'mores ingredients (like graham crackers, marshmallows & chocolate)
Water and any other beverages of your choosing
Tissues
Garbage bags & Dry good bin
BBQ & BBQ Lighter or Matches
Camping Apparel and Equipment Appropriate for Families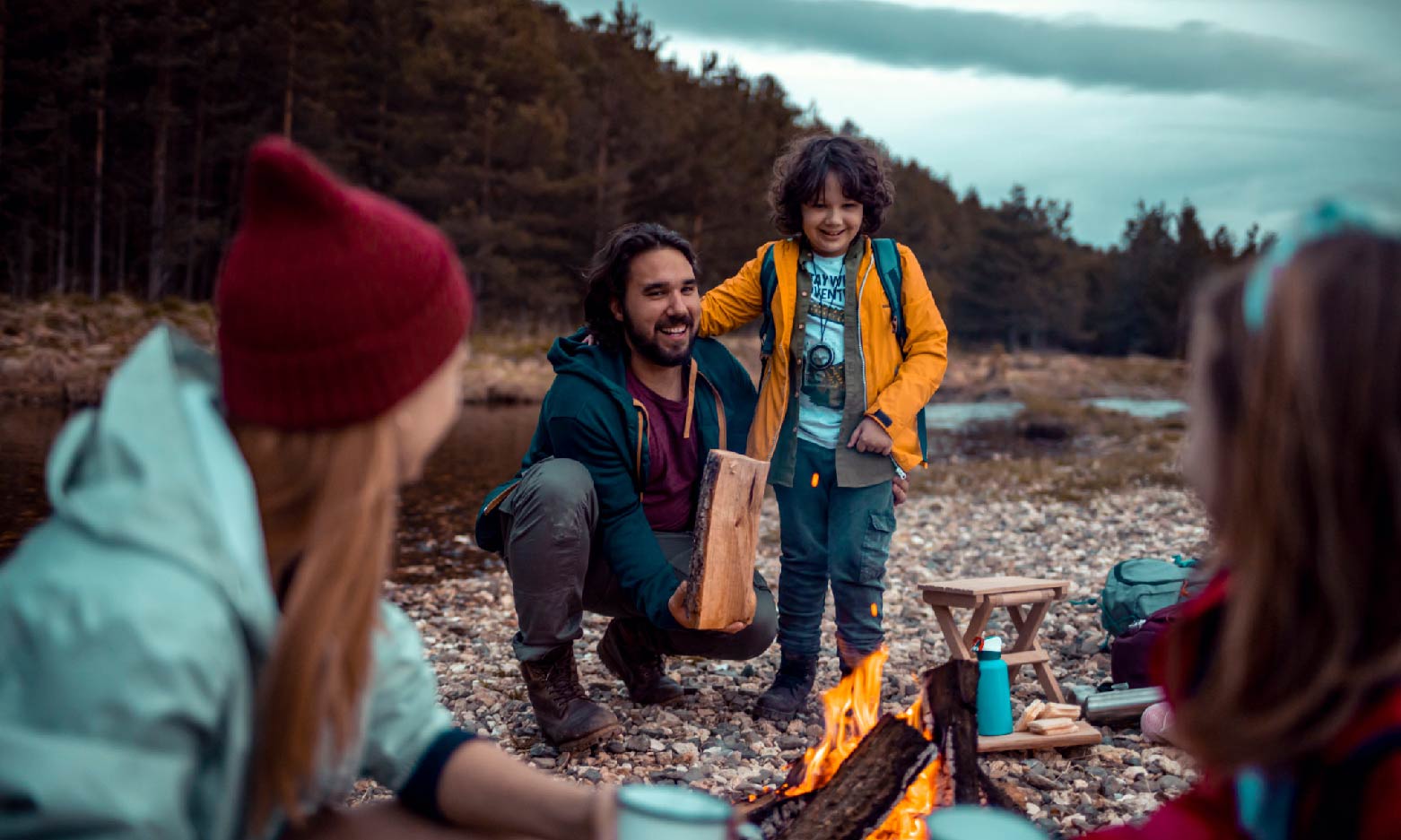 Something for the clothes: These include hard-sided luggage (of a more compact size) that works well with totes & coolers. So, if you're going vehicle camping, this would be ideal. Some people choose backpacks with higher capacities when hiking in more challenging terrain. Thus, it's essential to figure out what's best for you.
The layers (especially for the kids): Synthetic/wool fabric worn next to the body (would seem to keep people warm and wick moisture away). We are huge fans of the Omni Wick line that Columbia produces. Also, get a comfortable hoodie/fleece to relax about the campsite and wear on top.
Raingear: Everyone should have at least one jacket. Moreover, you should include sets of trousers. These trousers are far more convenient for usage on days once the sky clears and you're ready for a hike.
Wool socks: More sets than days out, mainly if you'll be doing lots of trekking or if you'll be staying near the water. Wool socks are warmer than cotton socks and can help prevent blisters. You should also include a couple of additional pairs of undergarments like you did with the socks.
Outfits: It is good to bring one camping attire for more minor children daily. And for older children and adults, you can do it by wearing a few things more than once.
A dry bag: A bag is a convenient item on hand, whether for transporting dirty clothes or wet gear down to the basement after a week spent on the water.
Shoes: Having comfortable shoes is necessary to have a satisfying experience. So, take sandals, gumboots, or heavy winter boots. The type of shoes depends on the terrain you will traverse on your excursion. 
Plus, it would be best to break in your hiking boots/shoes whenever you put on heavy trail miles. However, waterproof footwear might give you heated feet if not required for damp situations. So, pick wisely because your feet make it possible for you to go through the day!
Each individual in the party should have a warm cap, gaiter, plus a pair of liner gloves (which should be thin and extremely practical for flexibility). Conversely, if the weather is bright and hot, it is acceptable for everyone in the group to wear sunglasses as well as a hat with a broad brim.
And obviously, you'll need all the essentials in the way of toiletries, from brushes to shampoo and soap.
Conclusion
Camping excursions with the family may be some of the best times you could spend with your children. You could develop some experiences that will last a lifetime by doing the most ordinary activities.
Camping is fun for children of different ages, from infants and toddlers to school-aged children or even teenagers. And it is especially beneficial for younger children. So, we hope that our family camping checklist will be helpful to you and that it will even make camping simpler.
You can also check: Fltom camp tent stove review