What is a Cabin Tent: A Beginners Guide
Camping is one of the most adventurous ways to escape reality and embrace nature. Many people are taking up casual camping as an easy weekend to spend. Additionally, it is highly recommended to go camping with families to enhance family bonding and, of course, to have fun. Camping requires a lot of essential camping equipment, readily available at your local stores with reasonable pricing. In this article, we will be focusing on what is a cabin tent?
If you are eager to go camping with your family or with a huge party, then it is essential to familiarize yourself with what is a cabin tent.
Let's dive into the topic.
What is a cabin tent, and how is it different from other tents?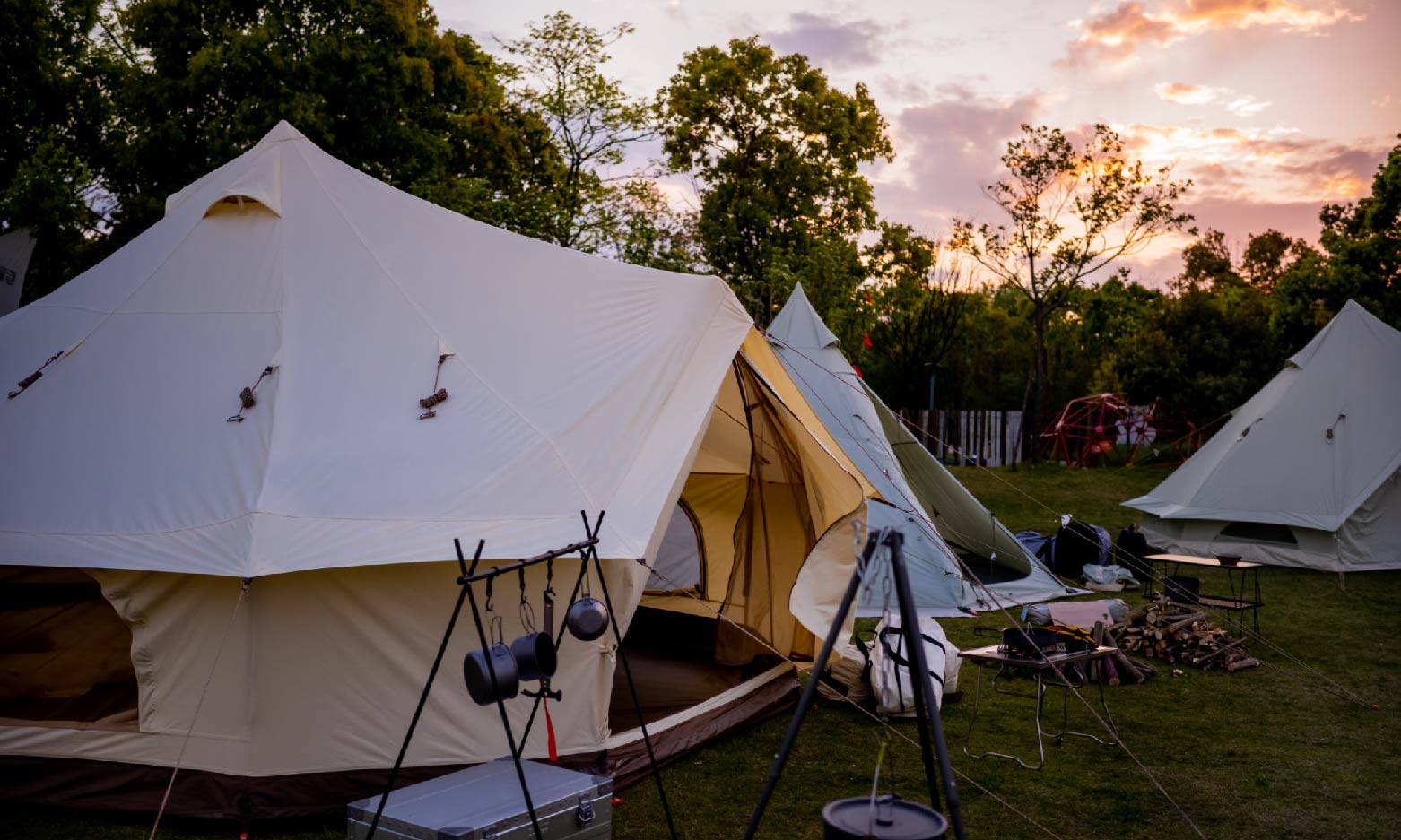 What is a cabin tent? The name says it all; it is a fusion of a tent and cabin. Cabin tents tend to be more spacious and resemble a cabin. It comes with various small compartments and is usually ideal for family camping.
The popularity of cabin tents is rising due to their commendable features. Most of the cabin tents have high center heights. It makes it comfortable and more accessible for people to move around freely.
There are some significant differences between your traditional camping tents and cabin tents. Firstly, cabin tents have vertical walls, which makes it easier for the campers to walk around. In comparison, traditional tents are more conical in shape, which can be hard to move around freely. Secondly, cabin tents have a higher center point of around 8 feet. As a result, campers can walk around inside the tent without ducking.
On the other hand, standing upright in traditional tents is quite challenging due to their low center heights. Lastly, cabin tents usually have a strong foundation; they are usually built on a wooden frame to support the tent, making them more durable. However, usual tents are only supported by posts and ropes, which makes them weak to harsh weather.
When should you opt for cabin tents?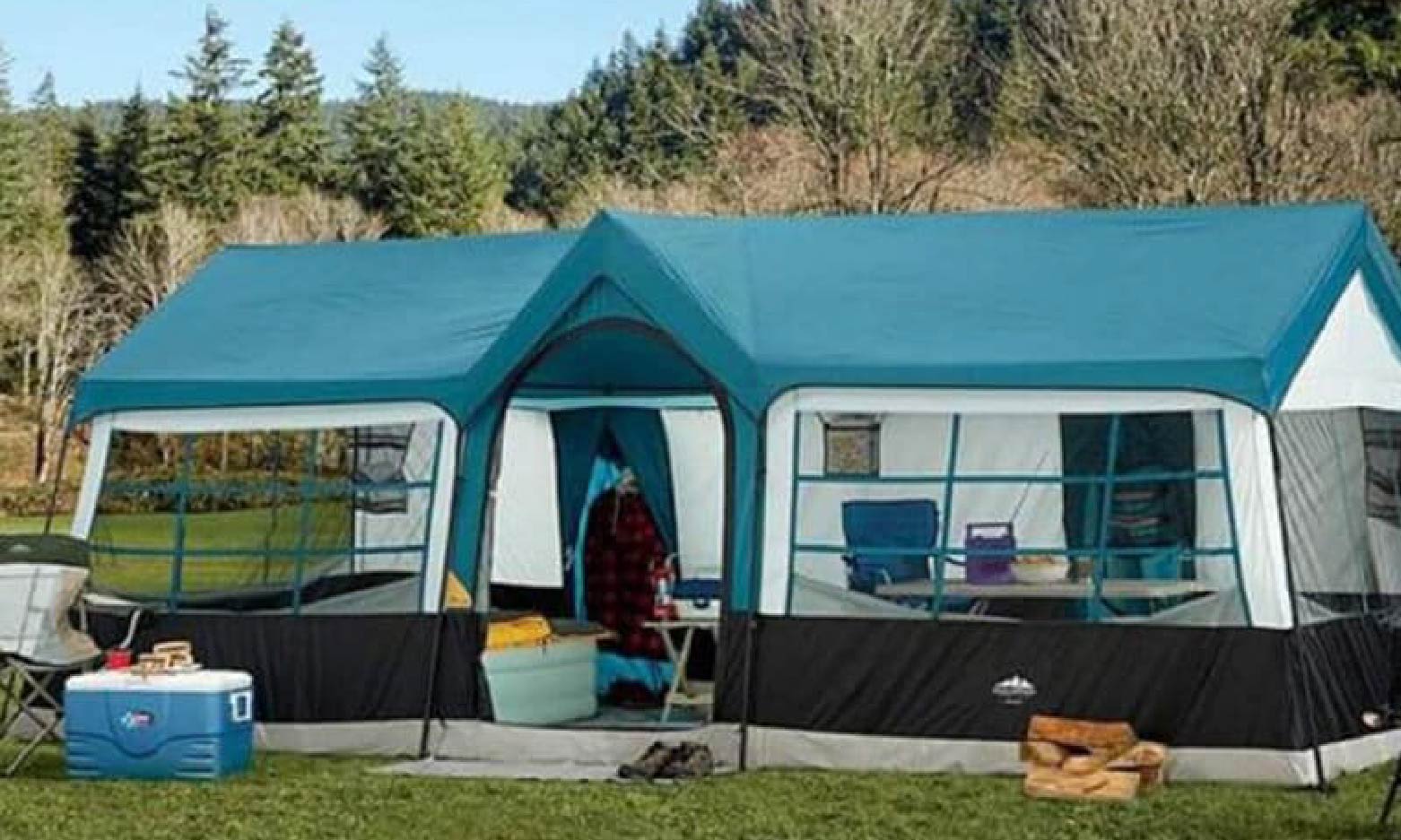 As cabin tents are usually ideal for a large group of people. It is best to opt for cabin tents when you are camping with the family. If you are looking for a relaxing camping experience with your family or friends, it is advisable to opt for cabin tents. Many camping sites have built-in cabin tents now.
Moreover, cabin tents are also ideal for people who are a beginner at camping. Many people want to camp in nature without the extreme survival experience. Therefore, cabin tents are an excellent choice for easing the camping experience.
In addition, cabin tents are spacious and have high center heights. This makes them ideal for extended stays on camping grounds or other sites.
Apart from camping purposes, cabin tents are also used for temporary shelters. Many construction sites in remote areas have built-in cabin tents for project managers to live comfortably. It is more time efficient and cheaper to set up cabin tents than an actual cabin.
Cabin tents give you the feeling of a cozy cabin but in a tent form. You should opt for cabin tents if you are looking for relaxation without paying a high amount for cabins.
Why is it a good idea to choose a cabin tent over actual cabins? 
Cabins are renowned for their cozy and comfortable aura. Many families rent cabins for a vacation to take a break from their daily lives. However, the rise of cabin tents is changing the game.
Many people are renting out cabin tents over cabins now. The most significant reason would be cost-benefit and how easily you can set it up. It can take about a week to set up a cabin tent, whereas it takes almost 1-2 months to finish a cabin. Moreover, you are paying half of the price compared to renting cabins. This enables many families to experience a relaxing camping experience. Reasonable pricing is also another reason why cabin tents are gaining popularity.
Moreover, you can also get pop-up cabin tents that don't have a solid foundation; as a result, they are portable. These pop cabin tents can give you a comfy feeling anywhere you want.
The advantages of using a cabin tent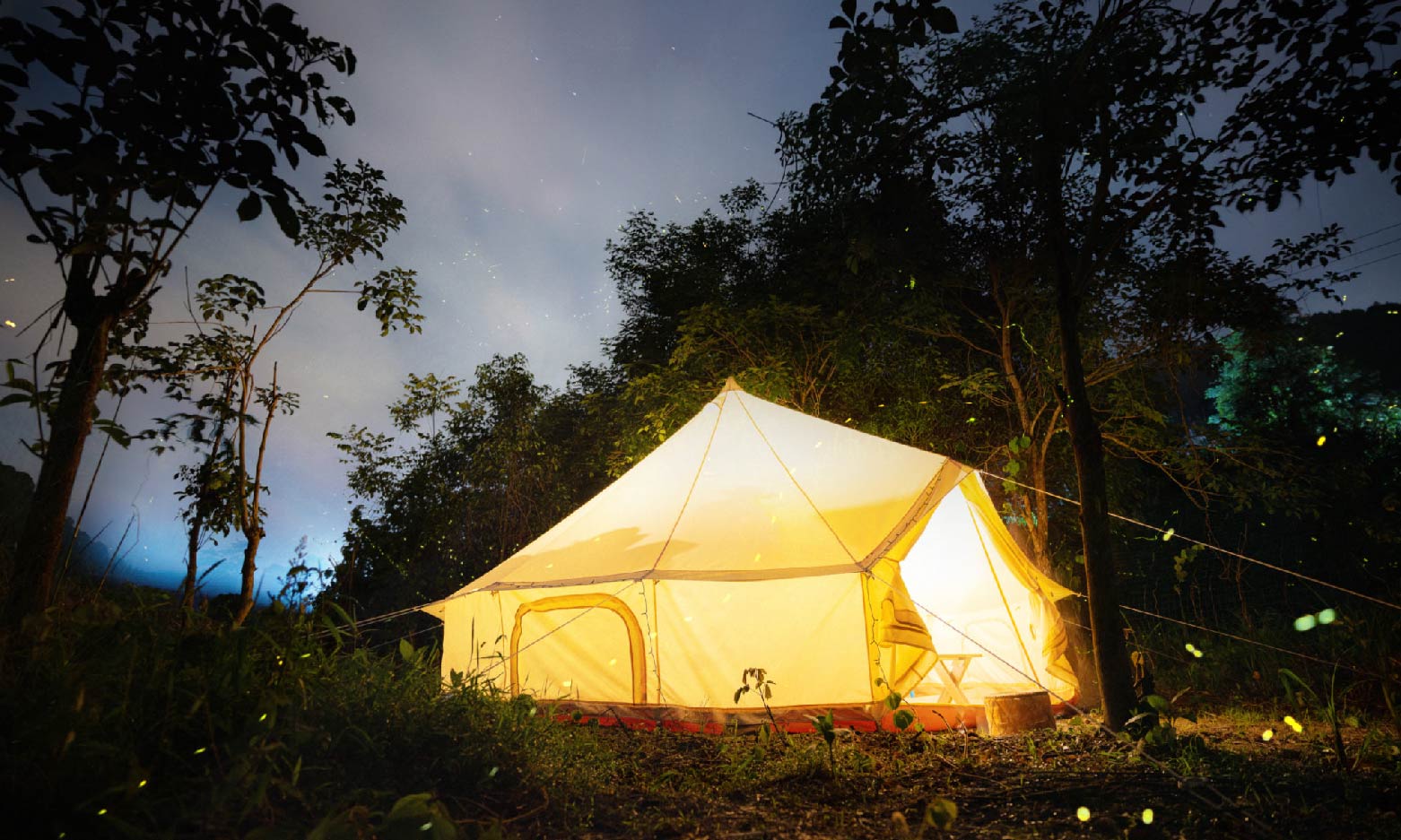 There are some praiseworthy benefits of cabin tents, that is why it is getting recognition. Here are some popular advantages of using a cabin tent
It is comfortable and spacious. Cabin tents have vertical walls and large windows. As a result, it makes them very airy and spacious.

Cabin tents are ideal for family camping. Due to the comfort and cozy feeling, you will have a good time with your family.

It is more robust compared to traditional tents. Cabin tents are made to survive harsh weather; as a result, they are more durable.

Cabin tents also have several compartments, enhancing your camping experience. Moreover, it can be cost-effective as you don't have to buy several small tents.
The disadvantages of using a cabin tent
There are, of course, some things to look out for while using cabin tents.
Even though it is durable compared to traditional tents, it may still be risky to use cabin tents in extremely windy weather.

Moreover, due to its large exterior, sometimes it is hard to move around your cabin tents. Cabin tents may not be ideal for hiking.
Conclusion
Hopefully, this article gave you an idea about what is a cabin tent. Cabin tents will enhance your camping experience by providing a comfortable stay with a homely feeling. Investing in a cabin tent is advisable if you plan to take family camping trips.
FAQs
Are cabin tents portable?
Cabin tents are larger, so they may not be as easily portable as your usual tents. If you are into hiking, cabin tents may not be the right option.
Cabin tents are more durable than your standard tents. This is because they are built on a solid foundation such as wood or cement to support the walls. They can withstand harsh weather.
Are cabin tents affordable?
Cabin tents are, of course, cheaper than actual cabins. They may be a bit more expensive than usual camping tents. However, in the long run, they are cost-effective due to durability.
You can also check: Winter Camping Hacks for 2022