Top 4 person car camping tent
Are you planning on a family summer camp already? Perhaps an adventure with friends and colleagues? Then you definitely need a 4 person car camping tent. There is no need to take individual tents when you can an all-in-one tent instead. It would be a much more smart and convenient option for you. But, how to find the perfect 4-person car camping tents in the market? Read more to find out!
Things to Look Out For to find the top 4 person car camping tent
1.Ventilation

Remember that car camping tent are quite cozy. Since it is meant to be used by 4 or more people, the inside can get very messy. Proper ventilation is very important for any tent. There are various ways this criterion is met. You'd see floor vents and mesh fabric as a means for venting. Also, look out for how many windows and doors are equipped in the tent.
2.Storage spaces

Another very important point when considering buying a car camping tent but often ignored. Since you are going camping, you are going to take many stuffs-food, utensils, books, lamps and so on. You should choose a tent that will allow you to store things without much problem.
3.Floor area
The floor area is the key indicator of the overall liability of the tent. If this is a 4-person tent but has a floor capacity of only 3 people- then you are choosing the wrong one.  Typically, a 4-person tent should have at least 80 square feet floor area.
4.Build quality
 The build quality and the durability of the tent is a major priority. Look out for the poles and their material-since there are the bases you set your tent with. Features like full-coverage rainfly, strong aluminum poles are necessary.
5.Resistance to harsh weather
Of course, when you are going on camping, the weather can be a bummer. But, that's part of the fun too. You want a camping tent that can resist the weather. Remember, poles are important here too. Aluminum ones are a better option than fiber glasses. Look for high-quality waterproof fabric but not jeopardizing the ventilation.
6.Ease of setting up and taking down
You don't want to ruin the fun of camping by buying a tent that's too complicated to even set up. Ideally, a car camping tent should just take 10 minutes to set up. Always test run it at home, before taking it out for camping. Look for a simple structure tent.  There are many instant tents available too, where poles are connected to the tent body. However, they tend to be quite heavy. Read the instruction manual properly, this should surely help you set up the tent without any hassle.
How much floor space should I look for in a car camping tent?
Ideally, a 4-person camping tent should be 70-80 square feet area. You can buy a 6-person one too if you prefer having more free spaces. However, doing so will also increase the weight and makes it difficult to carry through.
Can a queen mattress fit inside a 4-person tent?
A queen mattress should fit inside a 4-person tent easily. Still, you can do a simple calculation and measurement. Take the length and breadth measurement of your mattress and see if it fits inside the tents'. Usually, 4-person tents are very well equipped to handle a twin mattress.
What are the advantages of having a 4-person tent?
4-person tents are perfect for occasions where you want to go camping outdoors with family or friends. It is a big hassle if all of the members are taking tents individually. To make it more convenient, the 4-person tents came onto the trend. You can easily carry them and set them up at one go. They are pretty affordable as well. Overall, it is a smart and safe choice when more than three people are going on camping.
What Are the Top 4 Person Car Camping Tent In The Market?
Let's have a look at the top high-quality 4-person car camping tent available in the market for you!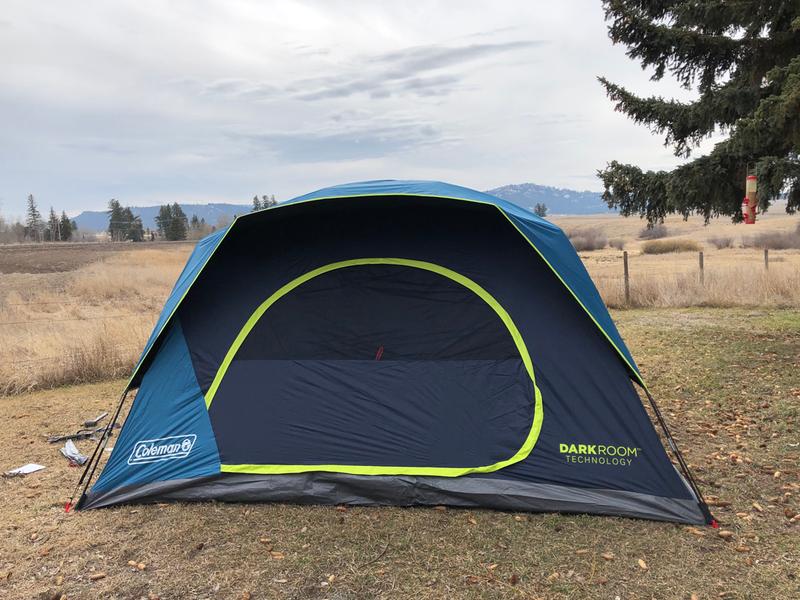 Product Description: If you are looking for a 4-person car camping tent with ample space, this one is the perfect one for you! This one also happens to be waterproof and exceptionally durable.
Product Design & Quality: An old but gold product, Coleman's 4-person camping tent has upheld its reputation with its reliable design. The design is a tunnel-type tent having four loops. It happens to be non-freestanding. Three large doors made of PVC make it very durable. The inner part has a divider. The poles are made from fiberglass and have a pin and ring system. The polyester shell and waterproof polyethylene body made it very resilient.
Product Features:
This is a tunnel-type tent with four loops.
The poles are made from fiberglass and last a long time
This tent has a tall structure with a height of 78.7 inches.
It has two large PVC window with shutters and the enclosed structure helps retaining warmth
Product Description: Are you looking for a car camping tent that is reliable and comfortable regardless of the season? Then you should definitely get the Mountainsmith Morrison EVO 4 person tent. Aside from having a durable fabric and structure, this one will not cut your pocket at all! It is one of the most affordable options in the market.
Product Design & Quality: The tent body material is quite durable and 68D for all fabric elements. Although not lightweight, it can be carried in parts. It can be attached to the poles through clips and sleeves. The tent has a lot of mesh and as a result, has a good ventilation system.
Product Features:
The tent has a footprint included with it.
The elements of the tent can be carried separately and it is great for hiking or mountaineers.
This tent contains two inner tents and very spacious for even 4 people.
Product Description: If you're looking for an affordable car camping tent but don't want the quality to be sacrificed, then this one is definitely the best option for you. It's also very flexible and you can carry this one anywhere without any hassle!
Product Design & Quality: This tent dome-style shape. If you are looking for a real freestanding tent, then this one is a perfect one for you. The double-layer structure has one door and one window. It's also deep under the brim and ventilated properly. Capacity-wise, this is a four-person tent, however, it can be a bit crowded. The carry bag that comes with it is very convenient.
Product Features:
The poles of this tent are made of fiberglass. More specifically, these are wrapped fiberglass, which is a stronger option. There are a total of three poles in this tent.
The fabric of the tent is made of polyester with a 1200 mm waterproof rating.
The peak height of this tent is 70 inches, which is moderately tall.
Product Description: If you care about the look and sturdy construction in your car camping tent, then this one is the perfect choice for you. It is an incredible option for summer camping with friends and family. Having an adequate amount of doors and windows, this one is very easy to move around with.
Product Design & Quality: Launched in 2019, this tent is very tall-72 inches' peak height. The tent is perfectly proportioned. It is also nicely vented, having mesh ceiling. Four people can easily reside in this tent without any discomfort. Although this tent is good to go for all kinds of weather, we suggest that summer season is the perfect time to use it. The fabric is CORE H20 Block technology, meaning it is made of a water-repelling fabric of high quality.
Product Features:
The tent is quite high, 72 inches almost of a peak height.
This one has to separate windows and a single door with a zipper and mesh system.
It is a cabin-style freestanding tent.
Product Description: Big Agnes Dog House is actually a fully freestanding tent- so if you are after this type of car camping tent, go and grab this product! The main attractive part of this product is its simplicity- there is no complexity in the design. If this is your first time going to camping, then this tent is the perfect option.
Product Design & Quality: The tent is a single-layer construction. This means this is a very simple car camping tent, nothing fancy. And yet, the quality of this tent is truly amazing. Compared to it overall size, the tent has a good height- almost 60 inches of peak height. There is no floor vents, rather two windows with mesh. The poles are made of aluminum and very lightweight. There are plastic clips coming with it and the fabric is made of 1500 mm waterproof polyurethane coating.
Product Features:
The tent has a single-layer structure and a very simple configuration.
Waterproof fabric.
Perfect for all three seasons.
And The Winner Is
Even though all of the mentioned above were great in their own way, we still have a favorite of our own. And that is the CORE 4 Person Straight Wall Cabin Tent. This is one of the top 4 person car camping tent in the market. Why? Not only is it affordable, but also it has all the great features- great ventilation, spacious and simple to operate. This one can be used in all seasons, regardless of the weather. The high-quality fabric has further cemented its support from us. Getting such a great quality product at an affordable price is a wonder. So, go ahead and choose any of the options-pack your bags and go for summer camping now with car camping tent!
FAQ
Q.What does car camping mean?
Car camping means loading your car with all your camping gear, pulling into your campground, and pitching your tent on a specified tent pad.
Q.How do car camping tents work?
Modern car-camping tents allow you to convert your vehicle, truck, or SUV into a temporary RV, set up a campground, and camp inside or tailgate peacefully.
Q.Is it safe to camp in a car?
Yes, but you should be cautious about where you stop for the night.
Q.Is it warmer to camp in a car than in a tent?
A car will keep you warmer than a tent, but a vehicle plus a tent will keep you warmer than both.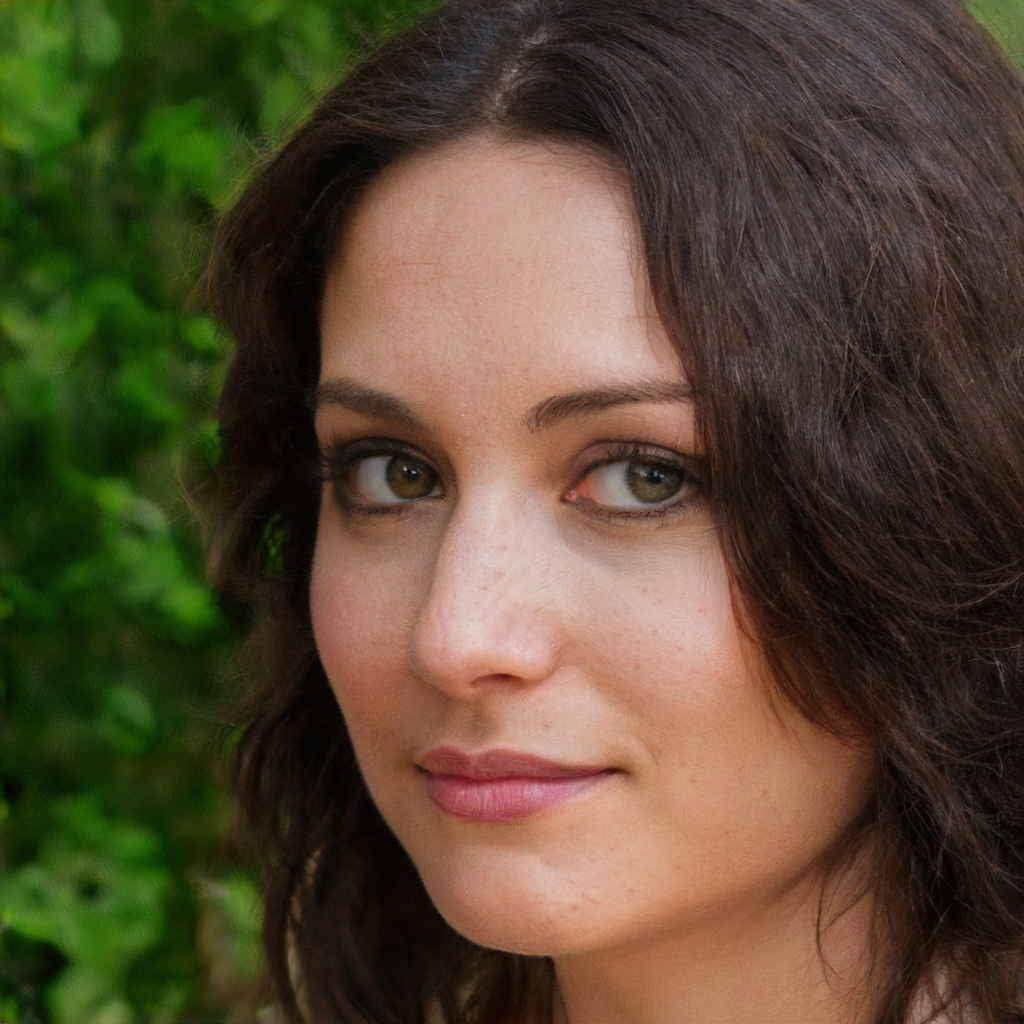 Meet Sarah, a passionate traveler and camping enthusiast who loves to explore the great outdoors. With years of exploring, she has become an expert in testing and reviewing the best tents on the market which got her to start mytravelingtents.com. Her insightful reviews provide valuable information to fellow adventurers looking for the perfect tent for their next camping trip.