How To Camp In The Rain: Useful Tips And Tricks To Know
Weather forecasts cannot always be accurate. You might expect clear skies all day, but the clouds can get crowded together. Not being prepared for a downpour might ruin your camping trip when you plan to camp in the rain
Will you let a little rain ruin your otherwise great holiday? We expect not! So keep these tips and tricks in mind to be able to camp in the rain. Consider this your guide on how to camp in the rain.
First, you need to accept the fact that there might be rainfall. Whether it will be a heavy downfall or a drizzle, you do not know. So it is better to be prepared for the worst.
Tips for How to Camp in the Rain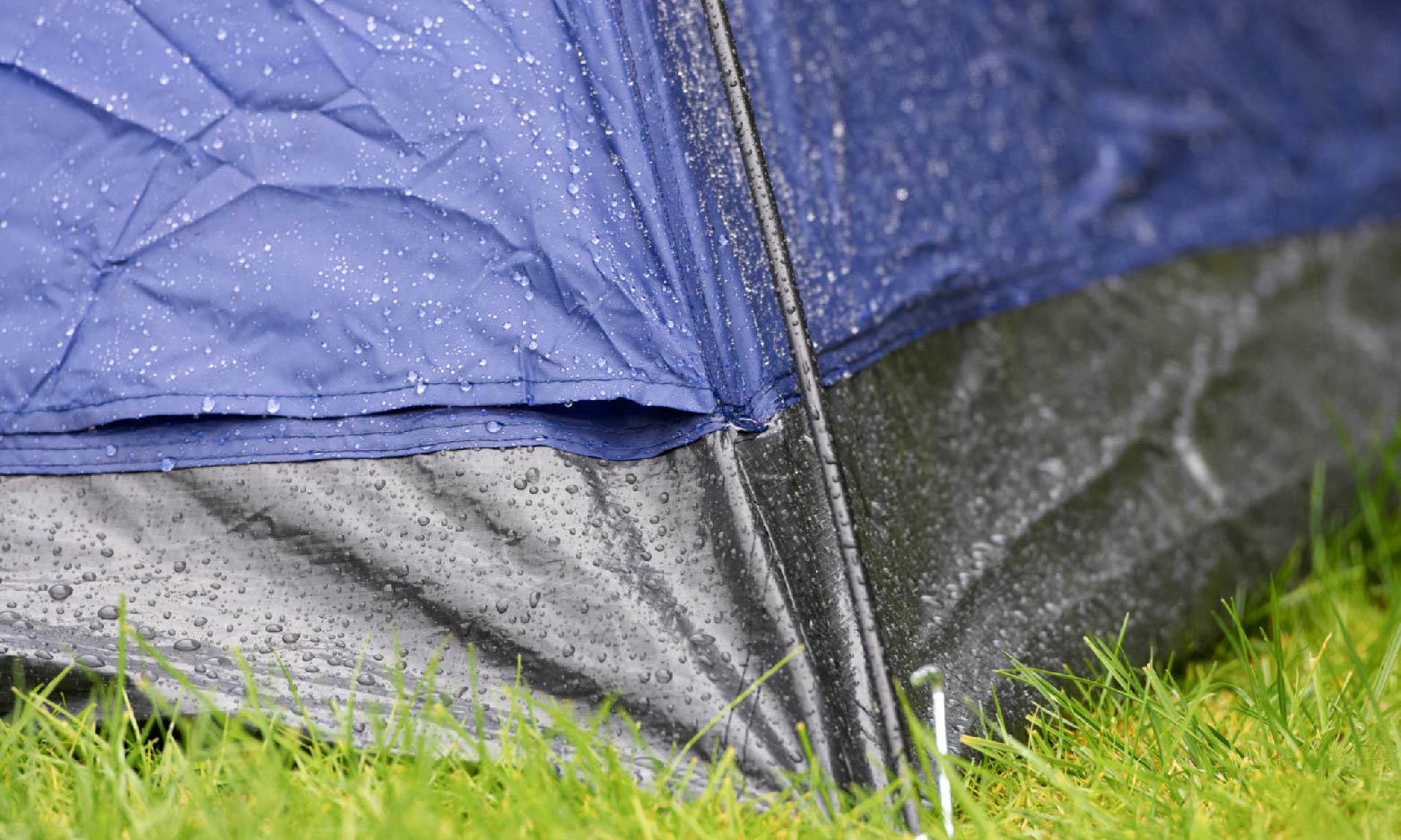 Pack Something Extra
When you are packing for the trip, make sure to take some extra stuff with you. If your clothes get wet in the rain, you will probably not be able to dry them inside the tent. The best approach is to pack some waterproof clothing such as a water-resistant jacket or even a raincoat.
Pack some spare clothes so you can ditch some clothes if they get soaked. Socks quickly get wet when there is rain. Your shoes cannot always protect your socks. So pack some extra socks to ensure your feet stay warm and toasty.
Also, make sure to pack shoes that are appropriate for rain. Consider taking some waterproof shoes or rubber boots. 
Don't Forget Your Umbrella!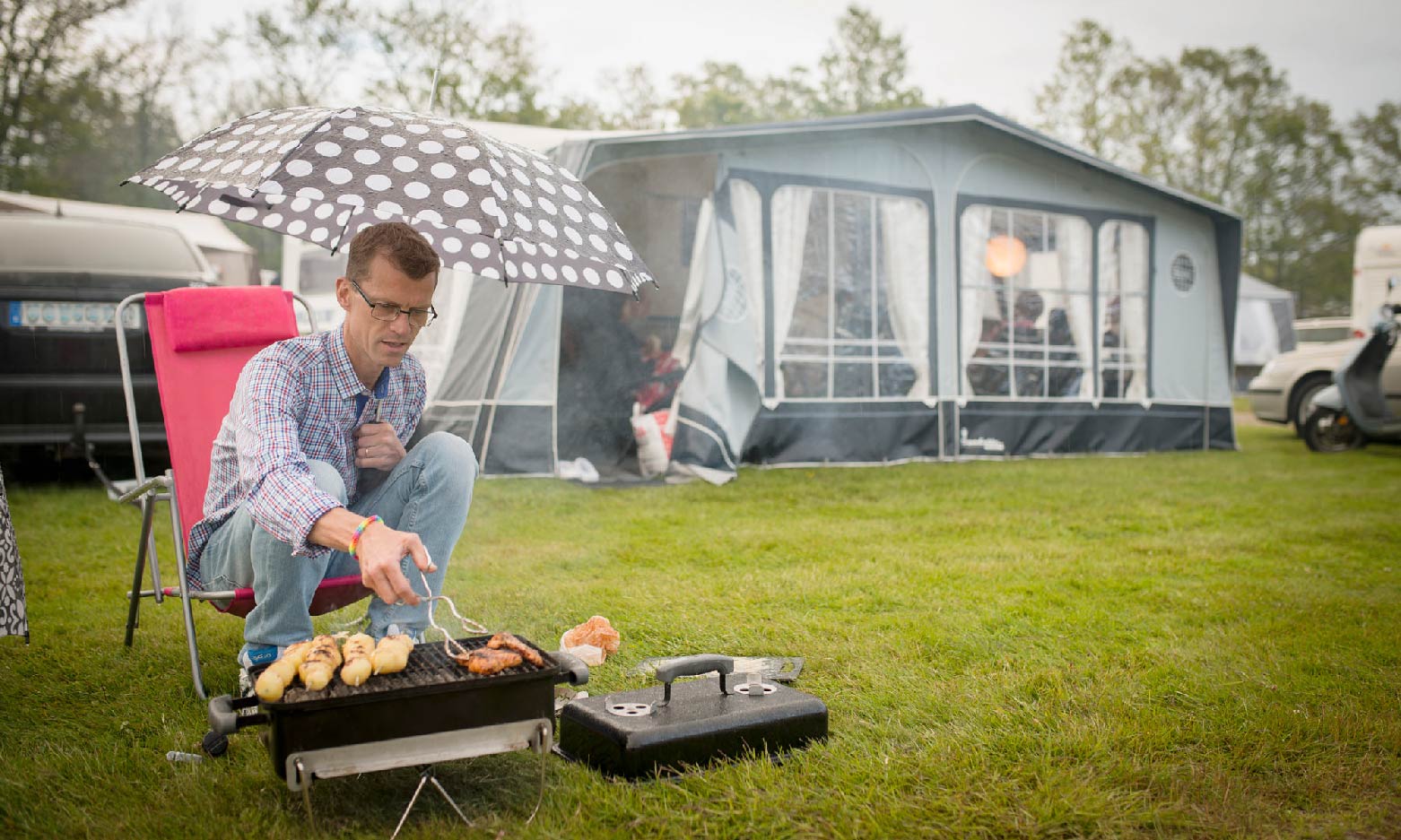 Remember to pack umbrellas before going camping. There is no need for an umbrella when you are inside the tent. But you will need the umbrella when you go to the bathroom or get out of the tent for something.
Take umbrellas according to the number of people going on the trip. With an umbrella on hand, you can take a stroll in the rain if you wish. You can feel the wet grass and leaves squash under your feet.
Wrap it All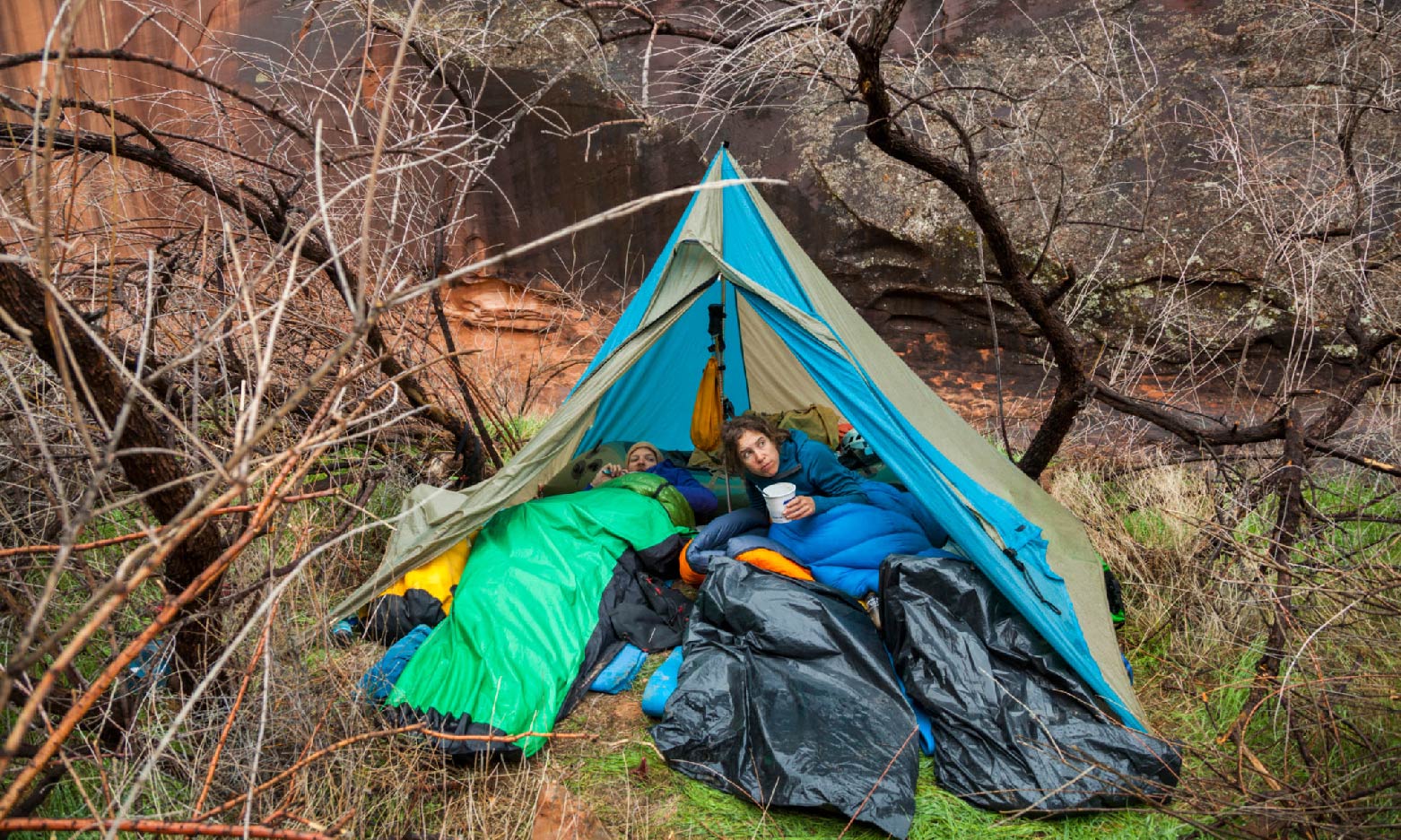 The key to dealing with rain outdoors is prep. Take polybags or plenty of trash bags with you. Please put all your necessary items in the bags before keeping them on the campground. Even if you put the items inside your tent, it is better to put them in trash bags. Even if rainwater seeps inside the tent, your items will be safe.
What to Eat?
You may have planned a barbecue or outdoor meals to enjoy when you are out camping. But if it is raining, you will not get a chance to cook warm meals. Using your camp stove inside the tent is not a good idea. It can be pretty risky, so avoid keeping open flames inside the tent.
If you suspect the weather can take a bad turn, it is best to pack as many dry meals as you can. Try to take ready-to-eat and instant meals. You can just cook the food outside at any chance you get. If it is raining too heavily, try to find a shelter where you can prepare your meals.
Find the Perfect Camping Spot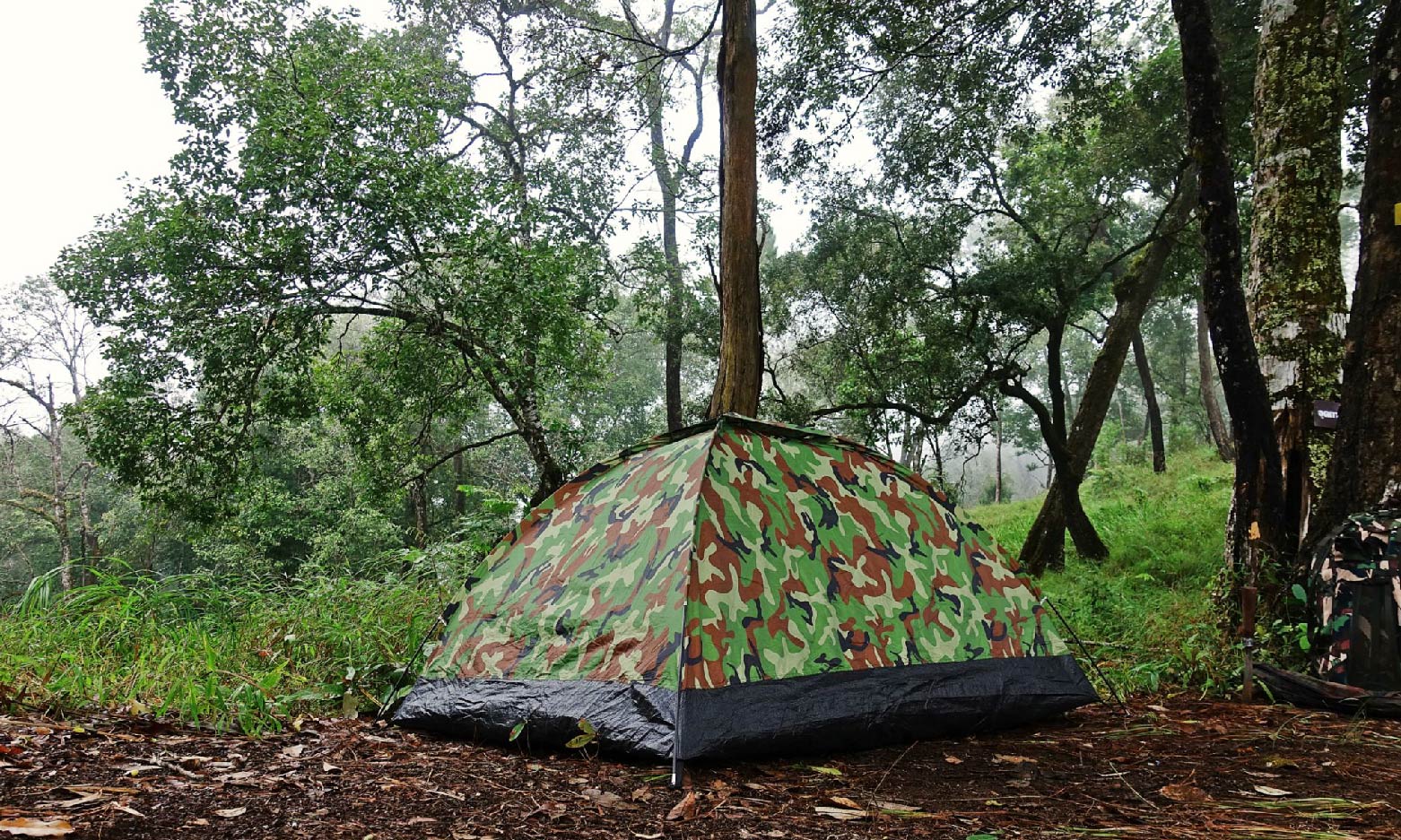 It is crucial to find the perfect spot when you are out camping. Typically, people prefer to camp near a river, at the bottom of a hill, or with plenty of trees. If the weather can take a bad turn, you should be extra careful while picking your campsite.
It is better to pick the highest ground you can. That way, you will be safe if the rain is too heavy and the river swells while you sleep. Camping besides trees is fine since trees offer some extra shelter. Try to pick the places that will be the driest during rain. Even if your tent is waterproof, some additional protection should not hurt.
Conclusion
The tips above should help answer your questions about how to camp in the rain. If you follow them, the rain should not become a problem on your camping trip. You will be able to stay warm and dry on your trip even if the sun refuses to come out from behind the clouds. Hopefully, you will enjoy a camping trip in the rain rather than despise it. Let the beauty of Mother Nature soothe your soul.
FAQs
How to sleep in a tent when it is raining?
A: There are many ways to prevent rainwater from getting inside your tent. You can always put a tarp over the tent so the water will roll away.
Do I put a tarp on the ground of the tent?
A: Yes, it is a good idea to keep the ground of your tent covered. A covered ground will provide extra protection against the rain. It is common for the floor to feel cold and damp after rain. A tarp can help in that situation.
Should the tarp be bigger than my tent?
A: If the tarp is over the tent, it should be bigger. You should have some extra space outside the tent so there will be no spraying of rainwater getting inside the tent.
Should I put a ground sheet inside the tent or outside?
A: It is better to put a ground sheet inside the tent. It will work as a protective cover between you and the tent floor.
Do waterproof tent sprays work in the rain?
A: Yes, waterproof tent sprays will protect you from the rain. Just make sure you follow the instructions and spray your tent correctly.
Why is my tent not waterproof?
A: Sometimes rainwater can seep inside the tent. It happens when the tent is not sealed correctly or if there are openings around the windows and doorways. Look for where the water comes from and try to fix the problem.
You can also check: Tent Care Tips 101: How to Care for Tents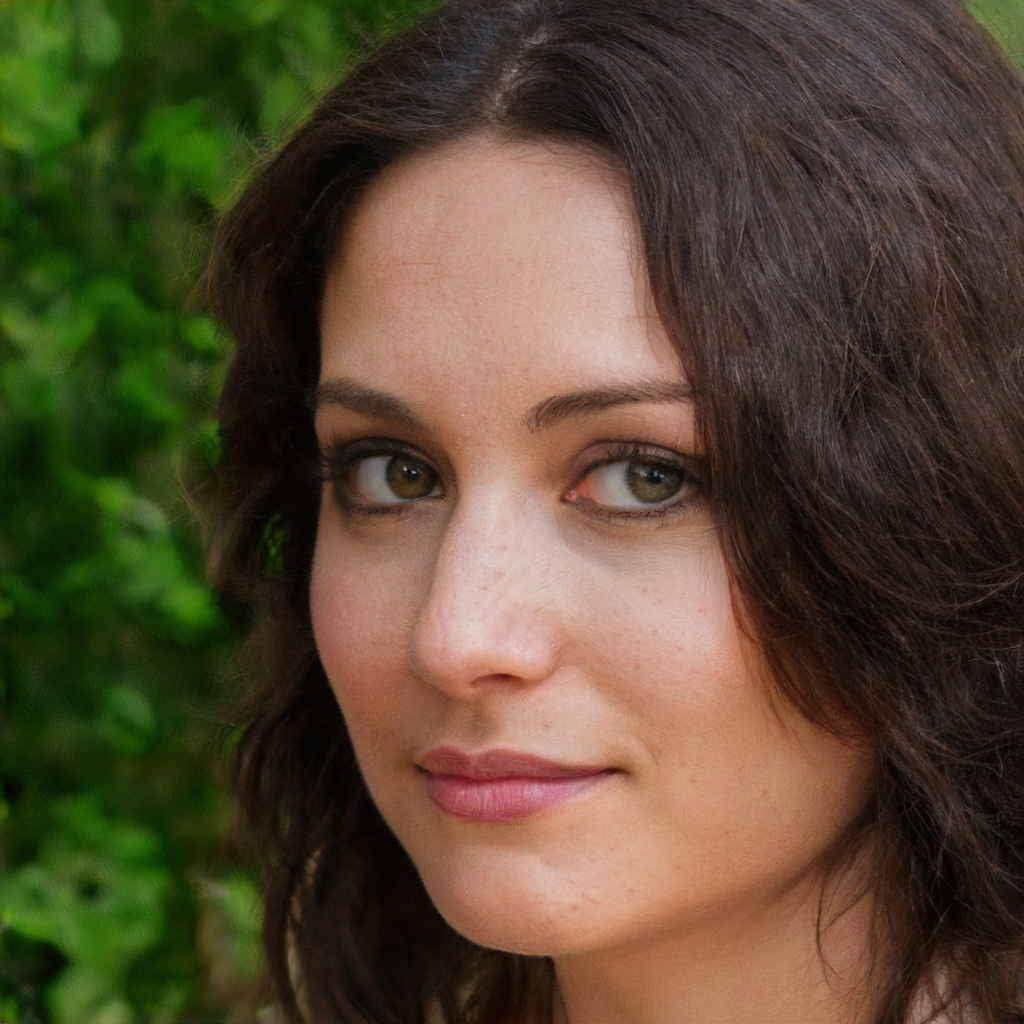 Meet Sarah, a passionate traveler and camping enthusiast who loves to explore the great outdoors. With years of exploring, she has become an expert in testing and reviewing the best tents on the market which got her to start mytravelingtents.com. Her insightful reviews provide valuable information to fellow adventurers looking for the perfect tent for their next camping trip.