Best Waterproofing Spray for Tents
Although most tents are made of waterproof fabric, yet they tend to lose their efficacy after a certain period of service. To retain its water-resistance quality outright, spraying waterproofing solutions is the way to go. Now if you're wondering what is the best waterproofing spray for tents to buy; then we urge you to go through the below options to decide it yourself.
The Top 10 Best Waterproofing Spray for Tents
Product Description: Our first recommendation is from the leading waterproofing products brand StarBrite, which has been reigning in the field for more than five decades now. To us, this model has to be the best option to represent the brand to validate its popularity. Its exclusive formula not only recovers the lost waterproof quality but also doubles the efficiency while providing a unique UV and stain resistance.
Features
Restore and enhance resistance against water
Add repellency against harmful UV ray and stain
Revive the quality of breathability
Improves the overall quality of the tent
Compatible to all fabric type
Product Description: Our next suggestion is another unbeatable model when it comes to spruce up your tent. It is from another leading waterproofing products brand Nikwax. Nikwax's each and every product comes packing a unique flair to make its own place in the market, which also true for this model. Aside from restoring and enhancing the water-resistance quality of the weatherproof fabrics, it also adds up a UV protection layer to your tent.
Features
Restores plus intensifies the water-resistance quality
UV protection materials fight further sun damage
Extends the durability and stability of your tent
Comes in an easy spray-on profile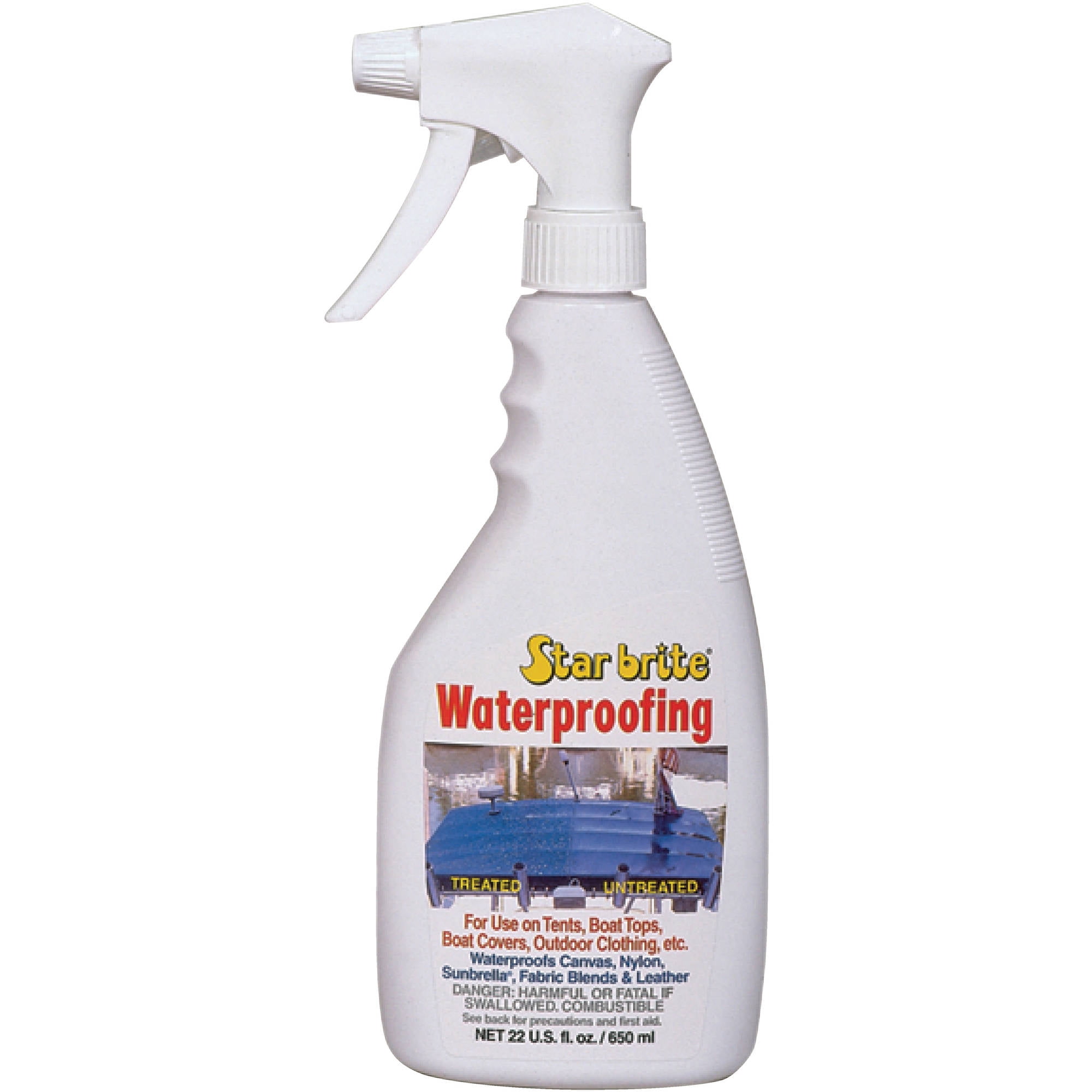 Product Description: Our third entry is highly hailed to be a very user-friendly option. From restoring the decaying water repellency of the fabric to improving the quality, it does it all with one spray. Furthermore, the spray also includes unique UV protection elements to stretch the service life of your tent a bit longer than expected.
Features
Solve all water-repellency problem with its PTEF material
UV protection element prevent further sun deterioration
Ergonomic profile with finger resting space
Product Description: This tent spray from GEAR AID comes with some really exceptional flairs to leave you in awe of it. To your surprise, in addition to creating a water barrier, it also creates a protective barrier for oil and stains! So, technically, upon spraying this over your tent, you no longer need to clean it frequently.
Features
Naturally protect tents from water, oil, and stains
Comes with a fast-acting waterproofing formula
Boasts an easily portable spray-on bottle design
Product Description: KIWI Camp Dry tent spray contains unique chemicals to restore and improve the water repellent quality of tents. The chemical materials include silicone component that forms a strong bond with the fabric upon spraying. These bonds eventually resulting in a solid water barrier that lets your tent stand up to heavy downpours again.
Features
Packs unique silicone materials
Ensures absolute breathability
Provides odor free service
Product Description: Who doesn't love to get more in one purchase? This package comes with that exact offer! If you love our previous entry of Kiwi Camp Dry tent spray and thinking of ordering more than one – then order this package instead, to get 3 of them together at a discounted price.
Features
Offers a 3 in one package
Comes at a discounted price
Silicone forms a strong water barrier
Product Description: When you're rooting for long-lasting performance then this model from Sof Sole is here to put your mind at ease. This model also includes the silicone formula to build up a robust barrier against water, and aside from that, it guarantees a long-lasting effect without costing you extra bucks!
Features
Protect your tent from water and dust
Ensures a long-lasting performance
Comes with a quick spray-on maneuver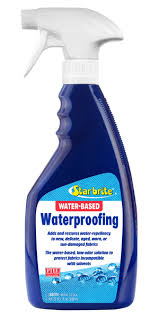 Product Description: Most sprays come with a little odor, but when you're stalking for a model that contains smell in the slightest, then this model is here to rescue you.  Besides, it is applicable to all types of fabrics whether it's new or aged, delicate or hard.
Features
Assures odor free service
Revives and improves the water repellency
Compatible with all fabric type
Product Description: This Nikwax model is expertly designed with TX. Direct component to strengthen the water repellent capacity while assuring optimum breathability. Hence, with having the summer around the corner, this model is a great option for you if you're planning to waterproof your tent anytime soon.
 Features
Enhance the integrated waterproof quality
Maintains and expands the breathability
Comes in an easily portable shape
Product Description: This Nikwax model of tent spray is absolutely eco-friendly and does not contain any chemicals. Instead, with a unique combination of natural ingredients, it works wonders on your tent. The spray incredibly reinstates the lost water-repellent ability of the fabric while maintaining its breathability outright.
Features
Eco-friendly spray
Restores the lost watertight quality
Come in a handy sprayer bottle
Final Words
Before running your errand for a tent spray, you definitely seek out for what is the best waterproofing spray for tents of the current time, isn't it? We are here to serve you with the answer! To do that we have dredged out all the current best options to help you make up your mind. According to our research, the model StarBrite Canvas Waterproofing Spray is the best option you can ever get. It is a true stand out and ticks all those boxes that would make a tent spray user-friendly.
---
FAQ'S
1.Does waterproofing spray work on tents?
Earlier, the cheaper and older versions of tents weren't waterproofed but nowadays most of the new tents are waterproofed and come with rain flys. Don't assume they do, the best way to check is to test it by pouring some water onto the rainfly/tent and if it runs off completely and doesn't leave any water absorption marks then it's waterproofed. These sprays are usually cheap, so the best thing to do is to buy them to keep your tent waterproofed. Check out the best waterproof tent on the market
2. Is 2000 mm waterproof good for a tent?
Waterproof ratings are measured in millimeters and usually fall anywhere from 800mm to 10,000 mm. This basically means the amount of water pressure the tent will be able to withstand, which means a tent with a 2,000mm rating will endure a 2,000mm or two-meter column of water-bearing down on it before it starts to leak. How much of mm is enough for a tent really depends on the type of tent you have and the weather condition.  A basic 2 and 3 season tent should have fly waterproof ratings that exceed 1,500mm and floor ratings that run past 3,000mm which should withstand most winds and rain and any suitable for the minimum worse weather conditions
3. How to waterproof a canvas tent?
It's a simple 3-step process:
a) To start with, wash your tent 
b) Spray the tent with the waterproof spray
c) Let it dry
The steps of waterproofing a canvas tent
Start by washing your tent to get dirt and grime off of it. If you place the spray on top of dirt and grime, it will lead to a bad seal and will not work correctly. Once your tent is clean, set up the tent  and begin to spray the tent down. Make sure to spray every square foot that you can. Do so as evenly as possible and pay extra attention to waterproofing the seams. After a few minutes, wipe the excess off and now all you have to do is let it dry.
4. How often should you waterproof a canvas tent?
If you're in a country where it rains all the time like the Pacific Northwest and you're camping frequently you might need to waterproof your tent every year. However, if you're a laid-back camper who camps several times per year in fair weather conditions, then you should be able to make your waterproofing last several years.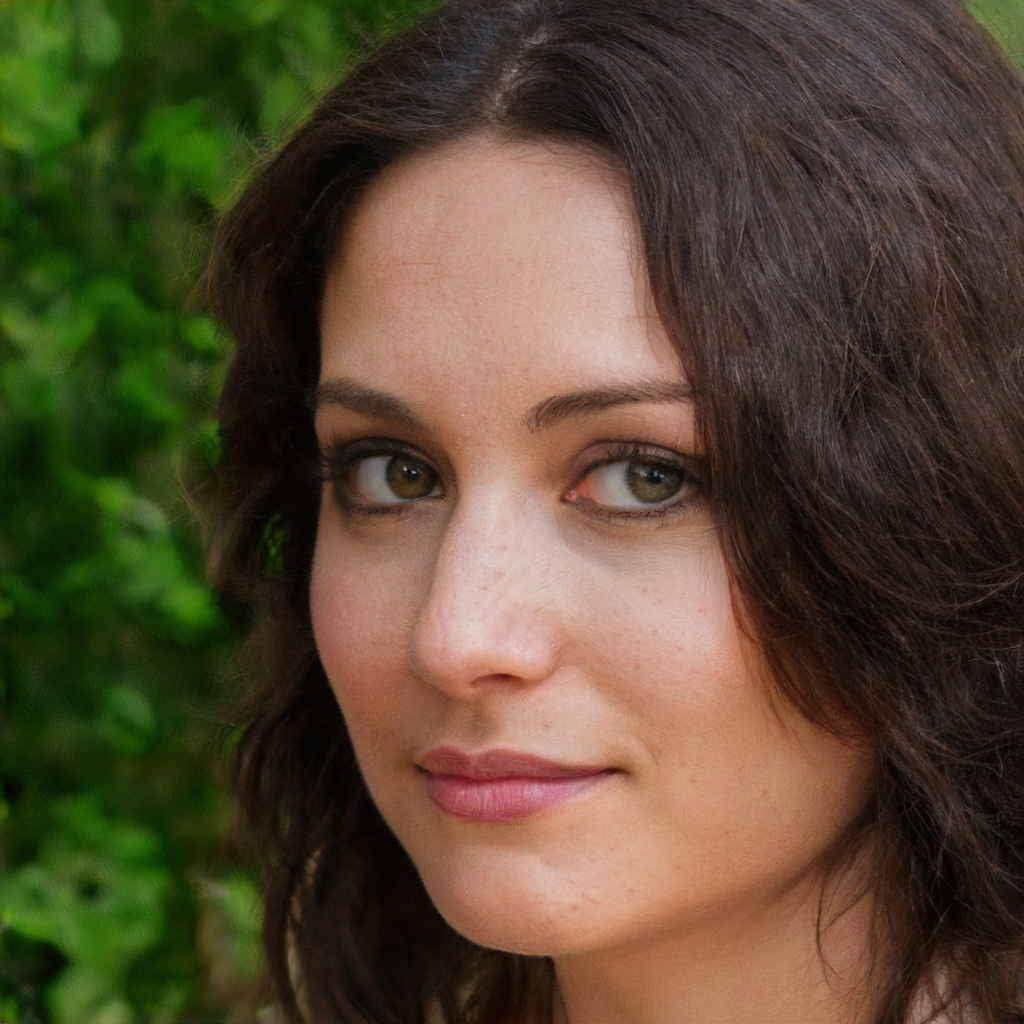 Meet Sarah, a passionate traveler and camping enthusiast who loves to explore the great outdoors. With years of exploring, she has become an expert in testing and reviewing the best tents on the market which got her to start mytravelingtents.com. Her insightful reviews provide valuable information to fellow adventurers looking for the perfect tent for their next camping trip.