How to Camp in your Backyard: A Step-by-step Guide
Going to a national park or campsite is not always necessary to enjoy camping with friends and family. Sometimes you can arrange backyard camping to imitate the camping experience within your home radar.
Backyard camping is one of the quickest ways to escape the busy schedule and have quality time. Many people arrange backyard camping to encourage family bonding and take a break from their hectic everyday life. Moreover, backyard camping is quite popular as you can easily set it up with your existing camping materials.
To make arranging backyard camping easier, we jotted down all the required steps. Following these steps will help you to step up your camping party in your backyard efficiently.
Step 1: Getting a tent and sleeping pads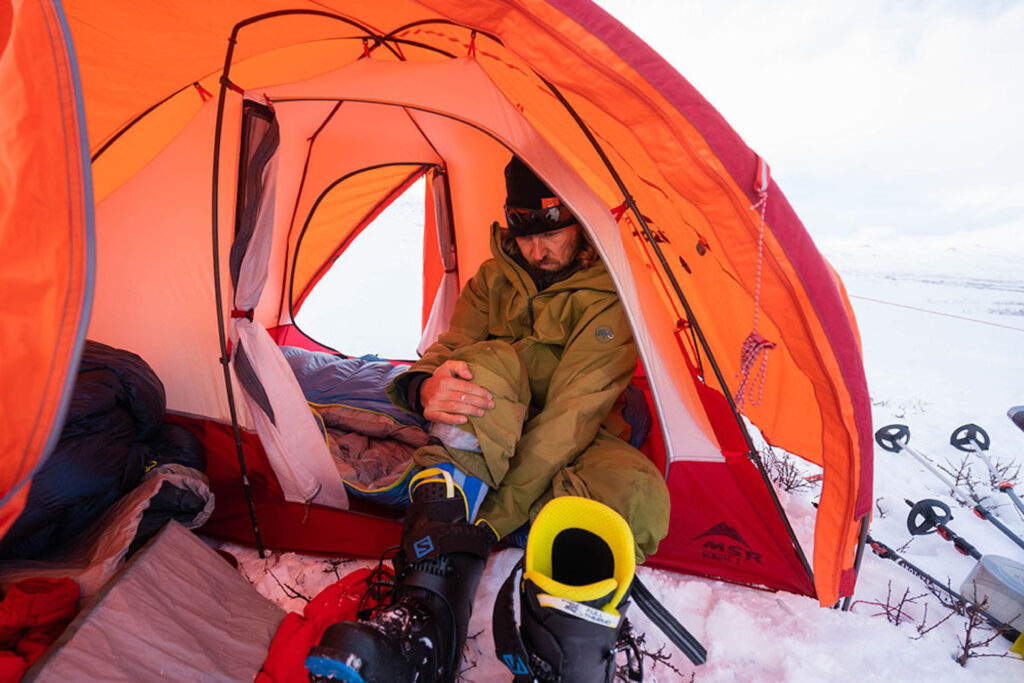 It is necessary to get tents to have a full-on backyard camping experience. If you already own tents, you can use those for your backyard camping. You can invest in standard two-person tents or get a Coleman instant eight-person tent if you are going for a full-on camping party.
In most cases, backyard camping is arranged for family time so you can purchase two medium-sized tents. Sleeping pads are also essential when it comes to having a comfortable camping experience. You can also bring in your self-inflating mattress for ultimate comfort.
However, if you are not willing to spend a hefty amount on tents and sleeping pads for backyard camping, you can use waterproof camping tarps. You can find makeshift tents by using tarps and ropes. Moreover, for flooring, you can use yoga mats around your house.
Step 2: Setting up your tent
Once you have decided to get the perfect tent, it is time to set it up. The tents usually come with instruction manuals; some even have video tutorials on their website. You can follow those instructions if you are a newbie in setting up tents.
To camp in your backyard is all about relaxing and bonding, you can encourage your family or friends to set up the tents together. Setting up the tents together will enhance the excitement of backyard camping.
Moreover, you can add decorative accessories such as fairy lights while setting up the tents. These fairy lights will give your camping site a cozy aesthetic vibe.
Step 3: Making campsite bug protected
This step is significant when you decide to camp in your backyard. It is recommended to get tents with bug protection so you can sleep peacefully at night. However, you can still make your camping site bug protected by using bug sprays or a bug zapper. If you are feeling fancy, you can use decorative troches with citronella. Also, make sure to lather the children with mosquito-repellent creams for extra protection.
Step 4: Bringing all the necessary items for your tent
When you go camp in your backyard, bring all the essential items you will require through the night. It is important to get comfortable pillows and blankets for the tents. Moreover, ensure flashlights and a first aid kit for any emergency.  
If you have children, you can bring their plushies and board games to occupy them in their tents. Additionally, bring some warm clothes just in case it becomes chilly at night. Here are some great. 
Step 5: Preparing all the camping food and drinks
One of the main highlights to camp in your backyard is having the best camping feast. You can make a grocery list before the camping party to purchase all the necessary items and snacks.
If you have a barbeque grill, you can use that to grill all your main courses for the party. However, if it's unavailable, you can make a firepit and use a grilling tray, along with skewers. Moreover, bring enough finger food like popcorn, chips, fries, and nuts. It is essential to make smores while camping, so do not forget to purchase chocolate, marshmallow, and graham crackers. Lastly, ensure a cooler box to store all the beverages and drinks. Check out camping meal ideas for your kids
Step 6: Setting up a sitting area and a bonfire
Setting up a cozy sitting place where everyone can hang out and carry out various fun activities is crucial. Backyard camping will feel bland if there is no bonfire, but make sure the bonfire is secure to avoid accidents. However, if you don't feel safe enough to make a bonfire, you can make a firepit with terracotta which are safer.
Step 7: Arranging fun activities
If you are going to camp in your backyard then you should know it is all about having fun and relaxing. Hence, it is important to have some fun activities arranged to make your backyard camping lively.
Movie Night: If you have a projector, you can watch a movie outside while camping. This can be done by tying a white cloth with ropes to imitate a projector screen to watch the film.         

Bonfire stories: It is a tradition to tell ghost stories while making smores on the bonfire. This is one of the essential activities for backyard camping.

Scavenger Hunt: If your backyard is big enough, you can hide several small items to arrange a scavenger hunt for the children.

Board games: This is one of the most common fun activities done while camping. Any board games like monopoly, dungeons, dragons, or cards can light up the mood.

Stargazing: Stargazing is one of the peaceful, fun activities while camping. You can identify various constellations, or if you own a telescope, you can use that as well.
Hopefully, by now, you have a rough layout of how to camp in your backyard. It is not necessary to follow all these steps. You can add your twist to it as well.