A wall tent is a tent with four straight vertical walls that offers more headspace than conventional pyramid-shaped tents. It is also known as an outfitter tent, safari tent, or sheep herder tent. A wood or metal frame supports the tent. Frames can be installed on the ground or in a more permanent location, such as a concrete surface or a wood floor. You can have internal or external frames. Guy wires – lines that extend diagonally from the tent to the surface and connect to stakes — anchor the tent. A fly sheet can be draped over the roof for increased weather protection. 
Hunters utilize wall tents because they can hold multiple persons and their gear and are typically built of a sturdy canvas. Wall tents are suitable as four-season tents because they can house a wood burner. Wall tents are frequently utilized in Civil War depictions and, more recently, for camping. The tents are durable yet lightweight. They are not too challenging to set up and are simple to carry. Check out some of our picks of Ultra Lightweight One Person tents
What Are The Advantages Of Using Wall Tents?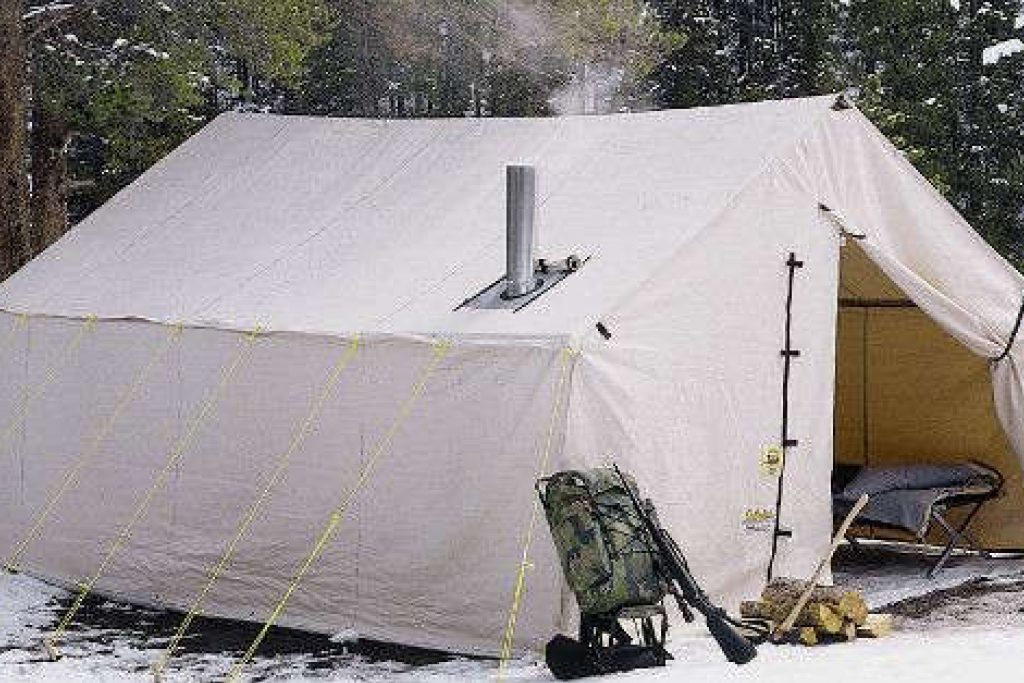 Wall tents provide various advantages over other types of tents. It may wind up being your first choice of a tent when you go camping.
A defense against the environment
Army duck canvas is a popular fabric for wall tents. It functions better in bad weather since it often lasts longer than synthetic materials.
Canvas wall tents are, in essence, four-season tents. Additionally, canvas wall tents typically come with solid and long-lasting poles. Together, these elements guarantee wind, rain, or extreme snowfall resistance.  
Guarantees Comfort
Large canvas tents, in particular, are more comfortable than other tents since they are made to keep you warm. The wall tents' thick canvas can readily endure wind, rain, and wetness, and the stove inside will keep you warm.
Provides Ample Space
In addition to being warm and cozy, wall tents are also incredibly expansive. They provide you with lots of room for movement, changing clothes, setting up more beds, or even setting up a kitchen station. The greatest wall tents typically have 150 square feet of space available.
Adaptability
The adaptability of wall tents is an additional factor to take into account. You might set one up during a convention, use it as the headquarters for a minor event, go hunting or camping outside, or use it as an indoor living space in your backyard. My favorite time to use wall tents is when I'm out hunting or camping.
Primary Requirements for Every Wall Tent
The hunt for a spectacular wall tent does not have to be stressful! If you determine that a wall tent is the finest option, you might consider including the following features in your checklist.
Durable polyester construction

The front door has screen door flaps.

Stronger webbing on all wall corners, the ridge pool, and the storm flap

All window and storm door flaps have zippers and buckles.

Resilient D-rings for the poles are considerably more resilient than conventional grommets

Foot cushions for the leg poles; to stop dirt from entering the poles.

A stove jack in the ceiling that a stove pipe can fit through; ideally, the jack should be made to accommodate the stove pipe of your preference and should measure at least six inches in circumference.
What Are The Drawbacks Of Using a Wall Tent?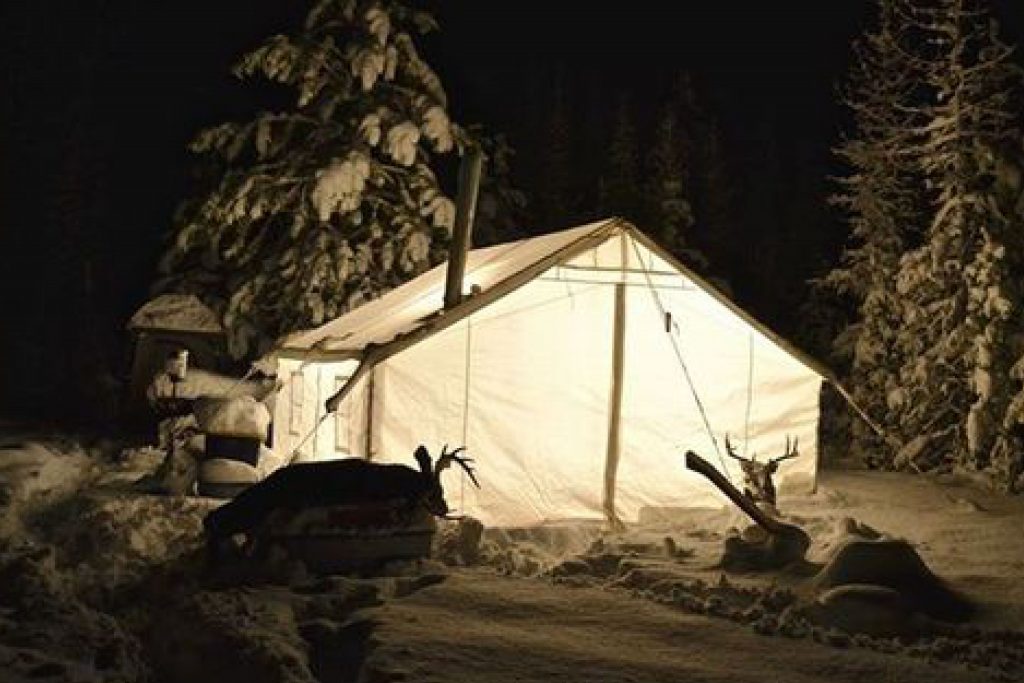 A Wall tent does have some drawbacks despite all of their benefits. These are mainly because of their composition and size.
Price
If you're currently researching, you may have discovered that wall tents typically cost more than cabin tents, swags, or bell tents. However, if they make sense for your planned trip, their durability, capacity, and portability frequently make the initial purchase worthwhile.
Set up time
Although a canvas wall tent are adaptable and provide good weather protection, they can also be labor-intensive and intensive. They may, at the absolute least, need the assistance of two people. They may not be as practical as a bell tent for backyard glamping due to their big size and generally take up area.
Conclusion
Hopefully, we've addressed your question about a wall tent and provided precise tips to help you choose the one that's right for you.
You can also read: Coleman's 8-Person Instant Tent: Worth the Money or No?