RV vs Tent Camping-Which One Is The Best?
RV VS. Tent Camping? Which works best for you? The memories you make while camping will last a lifetime. Tent camping and RV camping are the two most common types of travel. Both are amazing ways to enjoy some fresh air outdoors and have their advantages.
The idea of RV camping may put off some campers. They believe that the comforts of home, such as a soft bed, cool air conditioning, and the lack of hiking, do not satisfy real campers. The opposite is true for individuals who value comfort and convenience and rule out tent living.
Either way, you may save money by staying in less populated places since you are not limited to resorts. Now the issue is, given your location and preferred method of camping, what kind of van or tent would serve you better?
In this piece, I'll compare RV vs. tent camping from every angle. Remember that the best choice for your family is the one you make after considering all the factors discussed.
RV Camping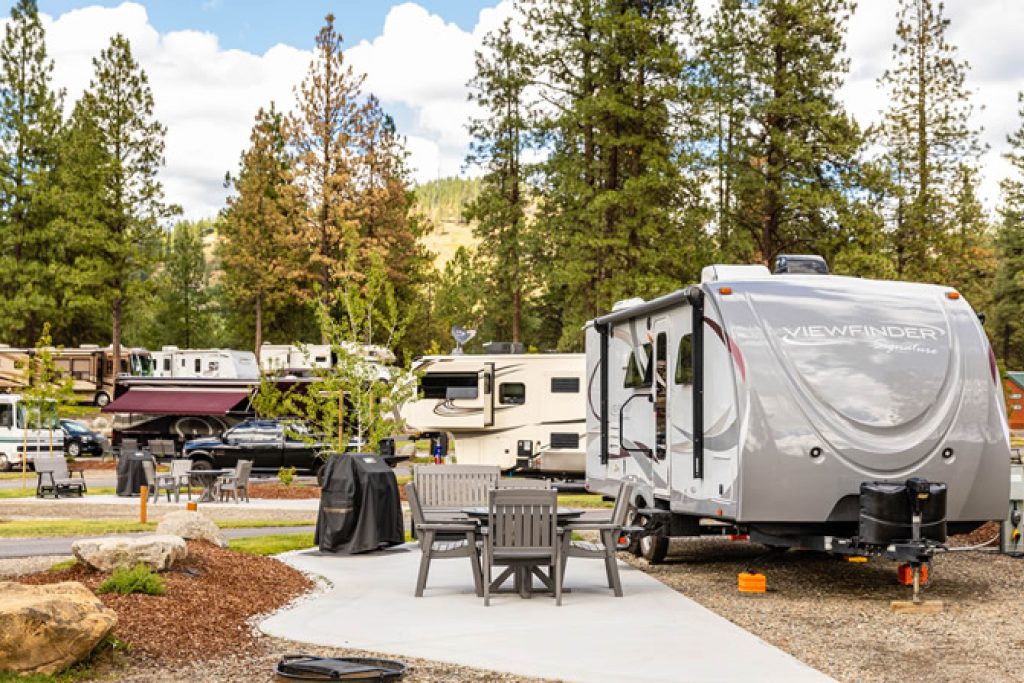 RV Camping is suitable for those who value convenience and like roaming in a transportable home.
Taking a recreational vehicle on your next vacation is a simple way to stay at campgrounds. It is best for people who like to travel together comfortably. They are complete with all the comforts of home, including a kitchen, a bedroom, and often a bathroom or shower.
You won't have to sleep on the dirt, take extra protection against the weather, and look for cooking equipment since you'll have your own little movable house.
Pros
The benefits of having a mobile home include having your kitchen, bathroom, living area, and bedroom all in one.
A recreational vehicle (RV) can comfortably accommodate eight people, which is a significant cost saving compared to arranging separate trips for everyone.
Because you are sleeping in a safe, elevated area, you may get some much-needed rest even if you are worried about potential dangers outside.
Because food can usually be stored within the car, there is often no need to cook or create preservatives to keep it fresh periodically.
Superior to any other form of security at an unfenced campground.
Cons
Parking might be a problem for large automobiles.
Demands a more costly RV spot at campsites increases the price.
Gas costs can take a chunk out of your budget.
Tent Camping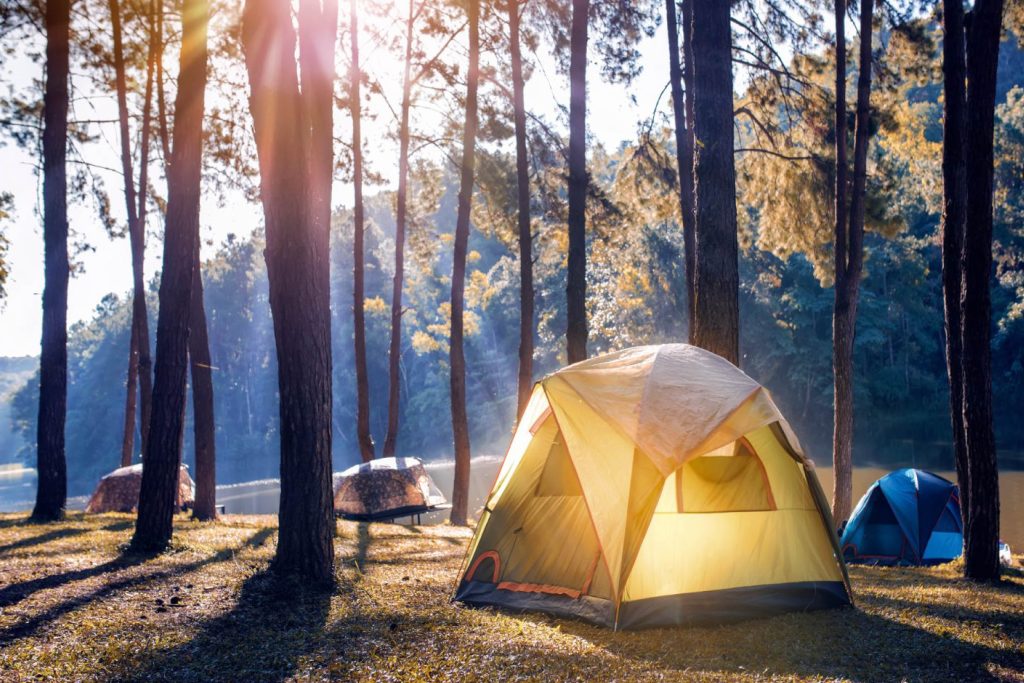 This is ideal for adventurers who don't mind roughing it in the wilderness, whether they're backpackers or liberal elites.
Tent camping is another term for the classic camping experience. It is budget-friendly if you already have a tent, sleeping bags, and other equipment. Those who choose to sleep in tents are not limited in their travel options.
It keeps you away from health problems, teaches you some great lessons, and makes you independent. A smaller hiking tent will let you go to places you can't get to by car, giving you more time to be alone and enjoy the view. Even read: How can you live in a tent long term
Pros
Compared to other forms of camping, this one is easier and cheaper to arrange.
Tents are usually portable, come with many added features, and are flexible for use.
Tents may be purchased in various sizes, accommodating anywhere from a single person to a large group of 12.
It's common for tent campsites to be less expensive and quieter at camps.
If you use your vehicle and gear, this is a very cheap method of transportation
Cons
Moving from one place to another takes a lot of time.
It is your duty, with no machinery support.
Buying a tent takes time and consideration according to your needs.
Sleeping in extreme temperatures may be difficult.
Tent and equipment set-up and takedown might take a while, especially if you have a big tent or it starts to rain.
Lacks modern conveniences like flushing toilets, power, central heating, etc.
Investing in or renting the necessary equipment might be costly.
What could be the deciding factors for RV vs. tent camping?
Set-Up
You may need additional help setting it up if it is too large to set up. It's not hard to set up an RV since most arrive that way. Easy utility hookups and parking on flat ground are all that's required.
Flexibility
Like a tent for two, an RV is considerably simpler to move between campsites. Packing up an RV may take some time, but pitching a tent is fast.
Convenience
When it comes to convenience, RVs are unrivaled. RVs are more convenient since they include homelike amenities like soft beds. In contrast, tents are more difficult because of their limited space and lack of shelter.
Security
You may lock the doors and windows of your RV for added security, and it will keep the storms and animals out.  In addition, when you camp in an RV with a baby, you have greater control over the setting. But to survive in a tent, one must be constantly vigilant and carry things everywhere.
Cooking
Camping in an RV is like being at home, with the ability to cook and clean dishes easily. Tent camping, on the other hand, forces you to have all your meals outside, allowing you to spend more time in the great outdoors.
Storage
When it comes to space, RVs are unparalleled. Your RV may include inside or outdoor storage spaces for your clothes, kitchenware, and other items. In the case of tent camping, each usage necessitates a complete repacking of all gear. Tents take up very little room when not used, but an RV must be parked in a specific area.
Frequently Asked Questions: 
Which things should I avoid during an RV road trip?
Basic things, such as taking gas from normal stations, driving too fast, parking anywhere on the road, roaming without route plans, etc., should be avoided.
Could I safely keep my RV plugged in 24/7?
An RV shouldn't be overcharged. Leaving your RV batteries plugged in after being wholly charged might cause electrolyte loss in the cells. It can reduce battery life.
How to make my tent warm without power?
You can use warm sleeping bags, bedding, or wood stoves to keep the inside warm.
Which One to Go With? It is your decision!
Some prefer comfort over struggle, and some like to explore despite all the challenges. I have discussed all the aspects of RV vs. tent camping. Keep in mind that camping in a tent or an RV means spending time away from everyday stresses. The only thing you can work on is to make your activities accordingly.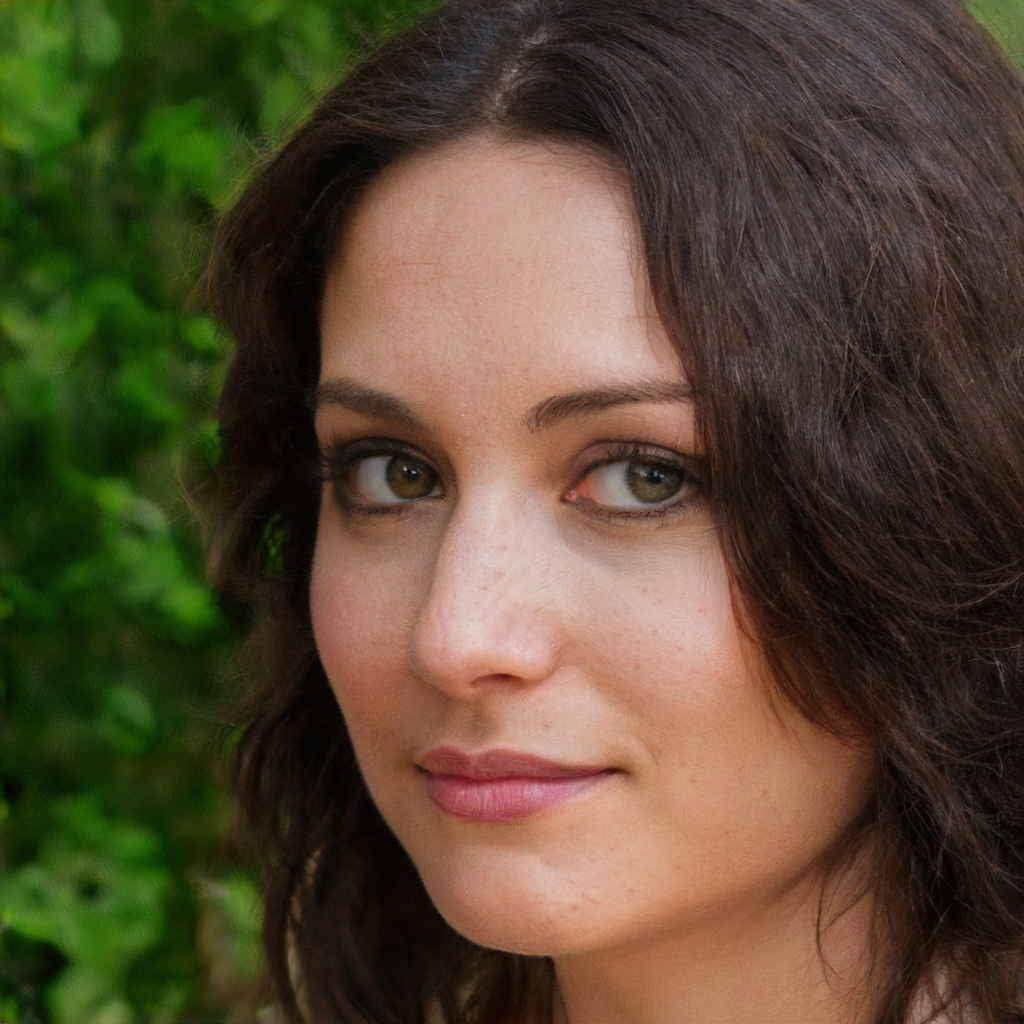 Meet Sarah, a passionate traveler and camping enthusiast who loves to explore the great outdoors. With years of exploring, she has become an expert in testing and reviewing the best tents on the market which got her to start mytravelingtents.com. Her insightful reviews provide valuable information to fellow adventurers looking for the perfect tent for their next camping trip.