Camping Tool: What is a pocket bellow used for?
Want a foolproof method that makes lighting a fire in the wilderness a breeze? You need not look further than the pocket bellow. This convenient device focuses airflow precisely where it's required to execute a quick and secure fire start. Its small size makes it convenient to store in your travel kit until you need it. You won't have to exhale smoke in your face anymore or struggle to make a fire. 
With the pocket bellow, lighting a fire is a breeze, leaving you more time to appreciate the outdoors. No more trying to start a fire unsafely that results in fumes in your face or burned fingertips. The pocket bellow will have you beginning flames like an expert and dazzling your fellow hikers.
If you want to get a set of pocket bellow to enjoy traveling without worrying about starting a fire, let's dive deep into this article.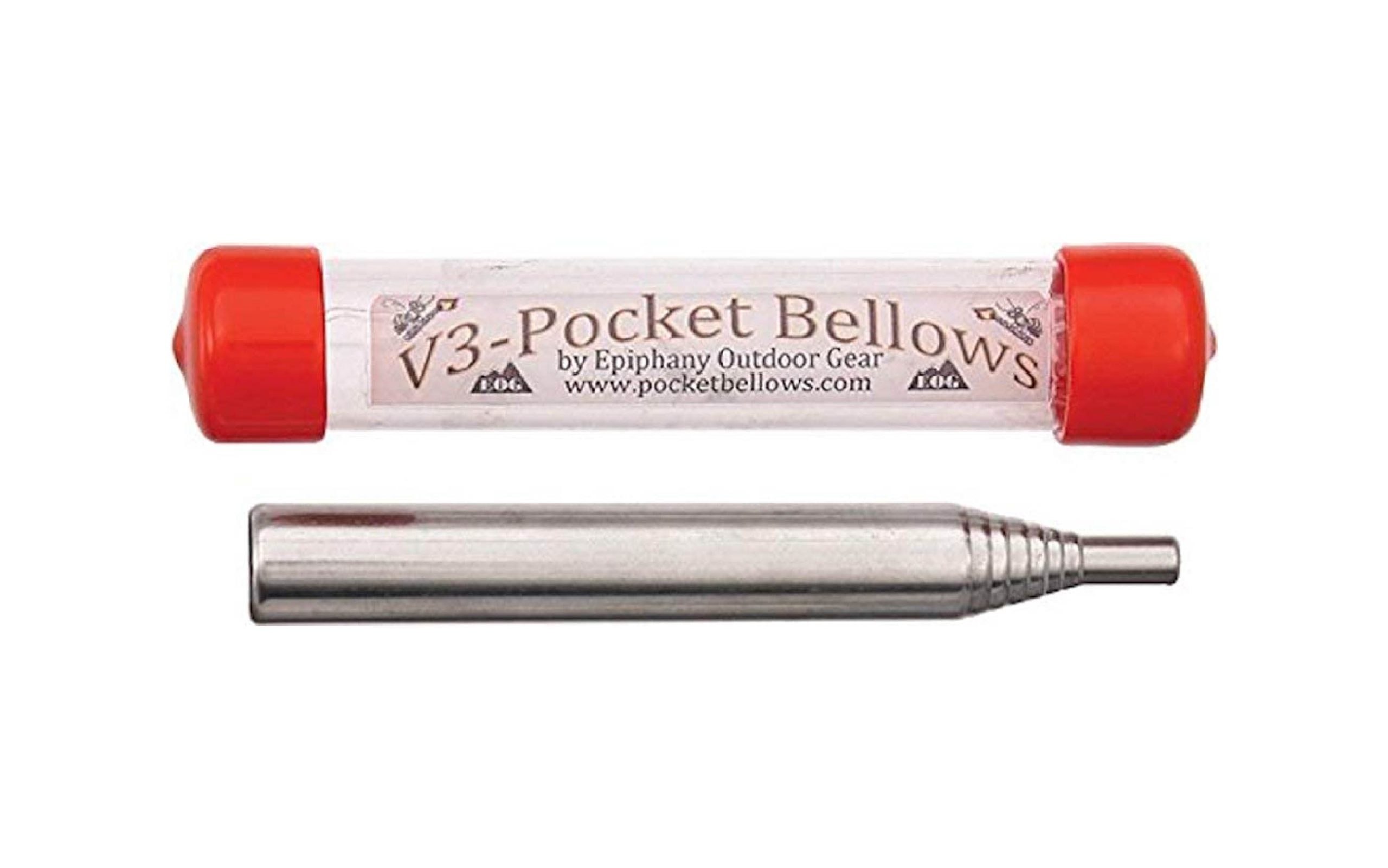 Just close your eyes and picture yourself in the vast outdoors, encircled by trees and the sound of a roaring fire. But you can't seem to get the flames going! You've tried breathing on the wood repeatedly, but nothing has happened. Stop struggling to make a fire and instead turn to the Epiphany Outdoor Gear pocket bellow. Whether you're having a fire while camping, trekking, or just relaxing in your garden, this clever device will make it easy. 
You can safely blast air onto your fire from up to 20 inches away with the help of the pocket bellow. Its portability and minimal weight makes it an excellent asset to any survival bag, backpack, or emergency package. And because it's made of corrosion-resistant stainless steel, you know it can withstand the elements. 
Features: 
Minimalist and lightweight construction facilitates mobility.

It can be extended to 20 inches for easy use in lighting fires.

Stainless steel structure ensures years of reliable service.

Use it to blow air straight onto your fire to save your breath and energy.

Appropriate for use in the great outdoors, for survival, and in times of distress.

Creative construction that blows the minds of fellow explorers and makes fire-starting ease.

Compatible with other fire-starting methods, such as matches or lighters.

A must-have for any emergency backpack.

Use without fear of injury or annoyance.

Makes a fire quickly and easily, even in rainy weather.
What we liked:
Concise and lightweight construction.

Waterproof.

The sturdy stainless steel structure guarantees years of service.

It improves the ability to start flames by allowing more air to reach the fuel.

Safer fire beginning means less chance of burns and smoky absorption.

Useful outdoors, whether camping, trekking, or as a survival tool.

Comfortable to use and maintain.

The new design simplifies and enhances the process of lighting a fire.
What we didn't like:
Larger flames or high winds may reduce its effectiveness.

Inexperienced campers may not enjoy this tool because of the level of expertise required.

It could take some time to perfect the method for the best performance.

The tool works best with tiny bits of wood like kindling, so it may not be as useful for lighting flames with bigger logs.
Is the Epiphany Outdoor Gear pocket bellow worth buying?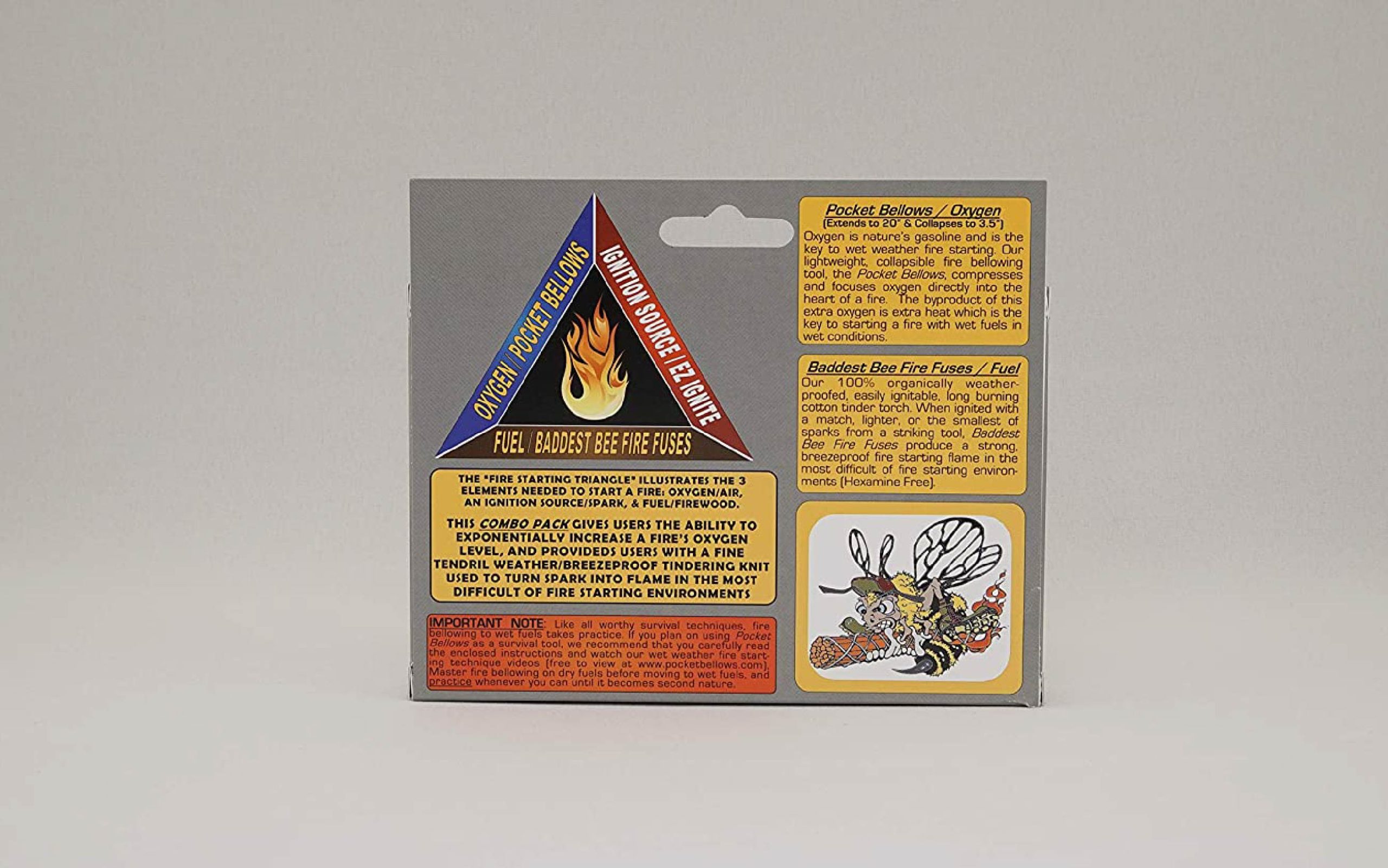 Absolutely! The Epiphany Outdoor Gear pocket bellow is a fantastic tool that can make starting fires during outdoor activities a breeze! It offers a wide range of benefits that can make your experience even better.
The pocket bellow completely changes the game in terms of its usefulness. The small and lightweight design makes it convenient for transport and storage. At the same time, the sturdy stainless steel construction guarantees that it will hold up to the rigors of outdoor use. Fire-starting is simplified by a tool that can stretch up to 20 inches and blast air straight onto your fuel. It makes beginning a fire less hazardous and more pleasant by decreasing the likelihood of burns and smoky absorption.
Yet, the pocket bellow' usefulness extends far beyond that. It's a novel device that makes playing outside more exciting and enjoyable. Its one-of-a-kind style and functionality make it essential for any nature lover.
When considering the price, the pocket bellow is a wise purchase that won't break the bank. You won't have to deal with the aggravation and inconvenience of trying to start a fire in the future because it is so well-made and efficient. It will last for many outdoor excursions.
Final Verdict
In conclusion, the Epiphany Outdoor Gear pocket bellow is a game-changer for anyone who spends time in the great outdoors camping. People who regularly engage in activities that require lighting a fire, camping, and trekking. It improves the experience of lighting a fire by making it quicker while decreasing the likelihood of injury from sparks and smoke. Its unique style makes lighting flames an instant hit among your fellow explorers.
Why bother with slow, complicated, and inefficient ways of beginning a fire when you can use the pocket bellow instead? This revolutionary tool will change how you make fires in the wilderness, whether you're an experienced hiker or just starting. Anyone who constructs campfires often should have this implemented.
Avoid unnecessary stress and pain by packing the Epiphany Outdoor Gear pocket bellow for easy fire starting. It's a decision you won't come to lament!