Best Cooking Equipment for Camping
Cooking in the wilderness is quite an adventure. If you love outdoor cooking, you probably fall into two main categories: either you are car camping or backpacking with simple camping cooking equipment. You do not want to serve the whole family with a single pair of mugs and plates or lug a two-burner gas stove up a hill, so we have selected our top cooking equipment for the minimalists out there. No camping vacation is perfect without a small kitchen to help us feel at home, so our list also contains the best cooking equipment for camping.
Camp Cooking stove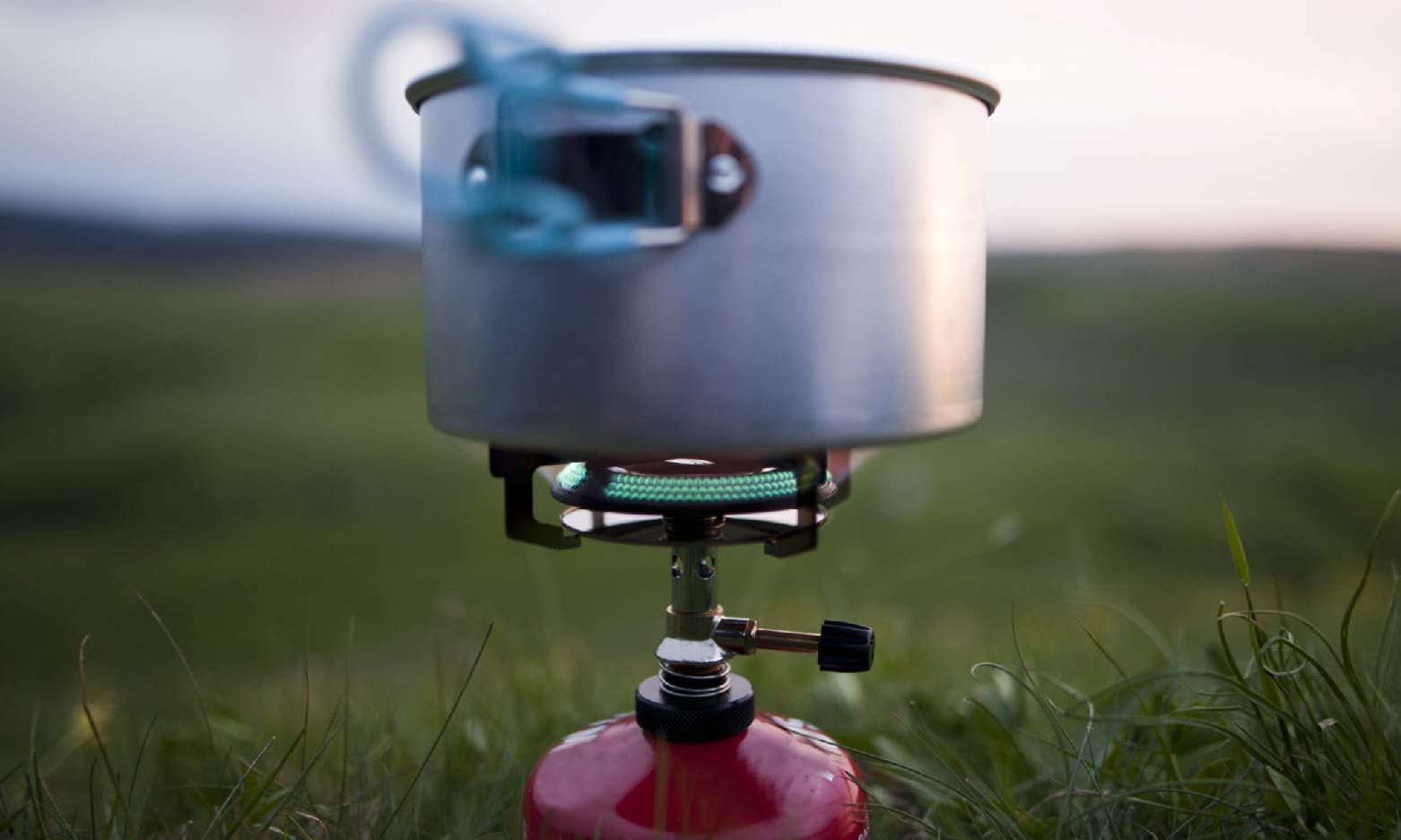 A camp stove is the most fundamental of best cooking equipment for camping. Finding the ideal stove, however, might be difficult given the large number of available types.
Many incredibly "creative" stove designs have gone over the decades, but we remain with the traditional 2-burner propane grill. They are adaptable, legal worldwide, operate similarly to the home area, and use readily available fuel.
Eureka Ignite+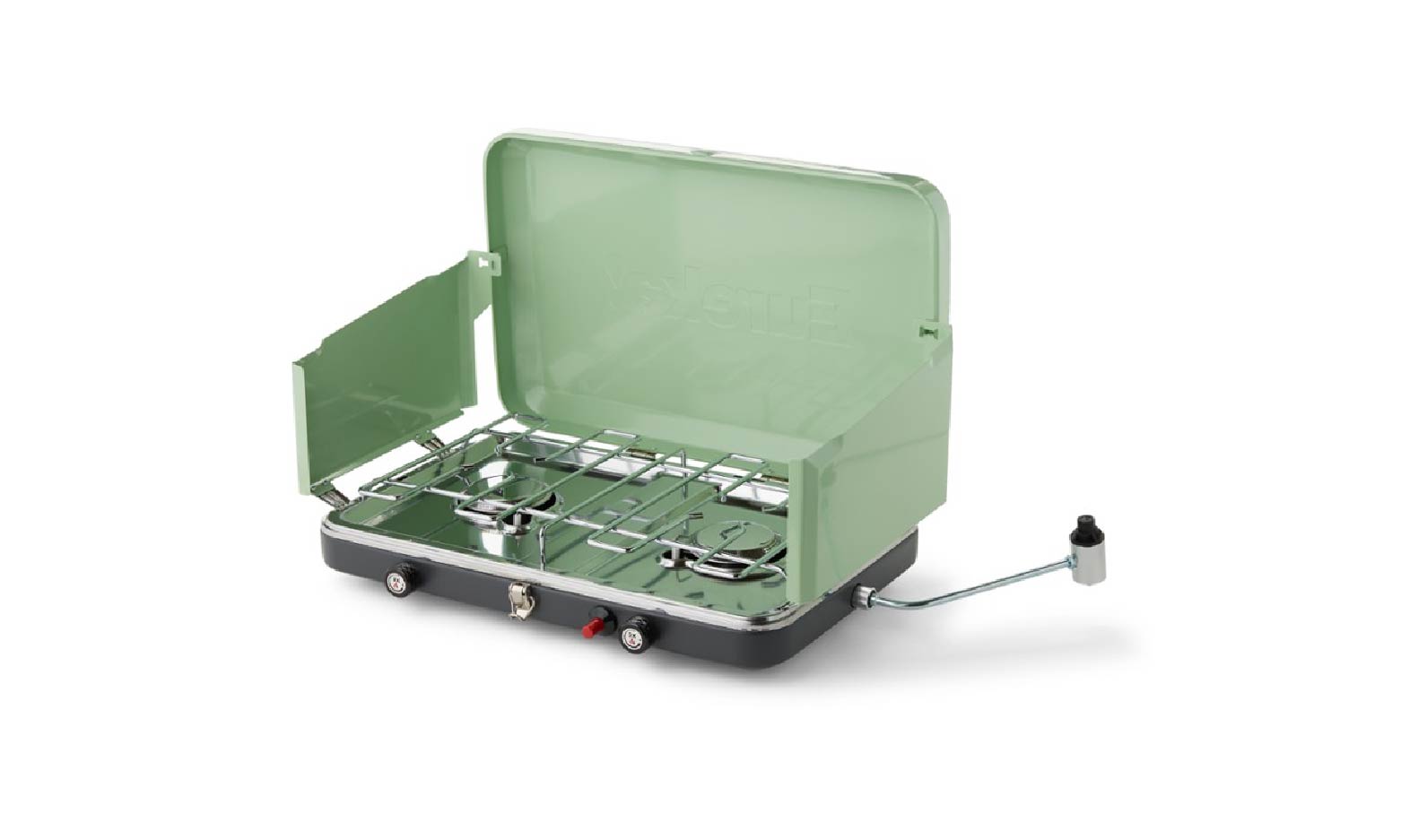 This is currently our preferred 2-burner camping stove. This burner is available in two sizes from Eureka: Ignite (18.5 inches wide) and Ignite Plus (23 inches wide). To fit two 10″ saute pans more easily, we chose the bigger Ignite Plus. The only significant difference between the two variants is the cooking space. The identical 10,000 BTU stove, sleek structure, Piezoelectric self-ignitor, movable feet, and Jetlink system are still present. 
Coleman Vintage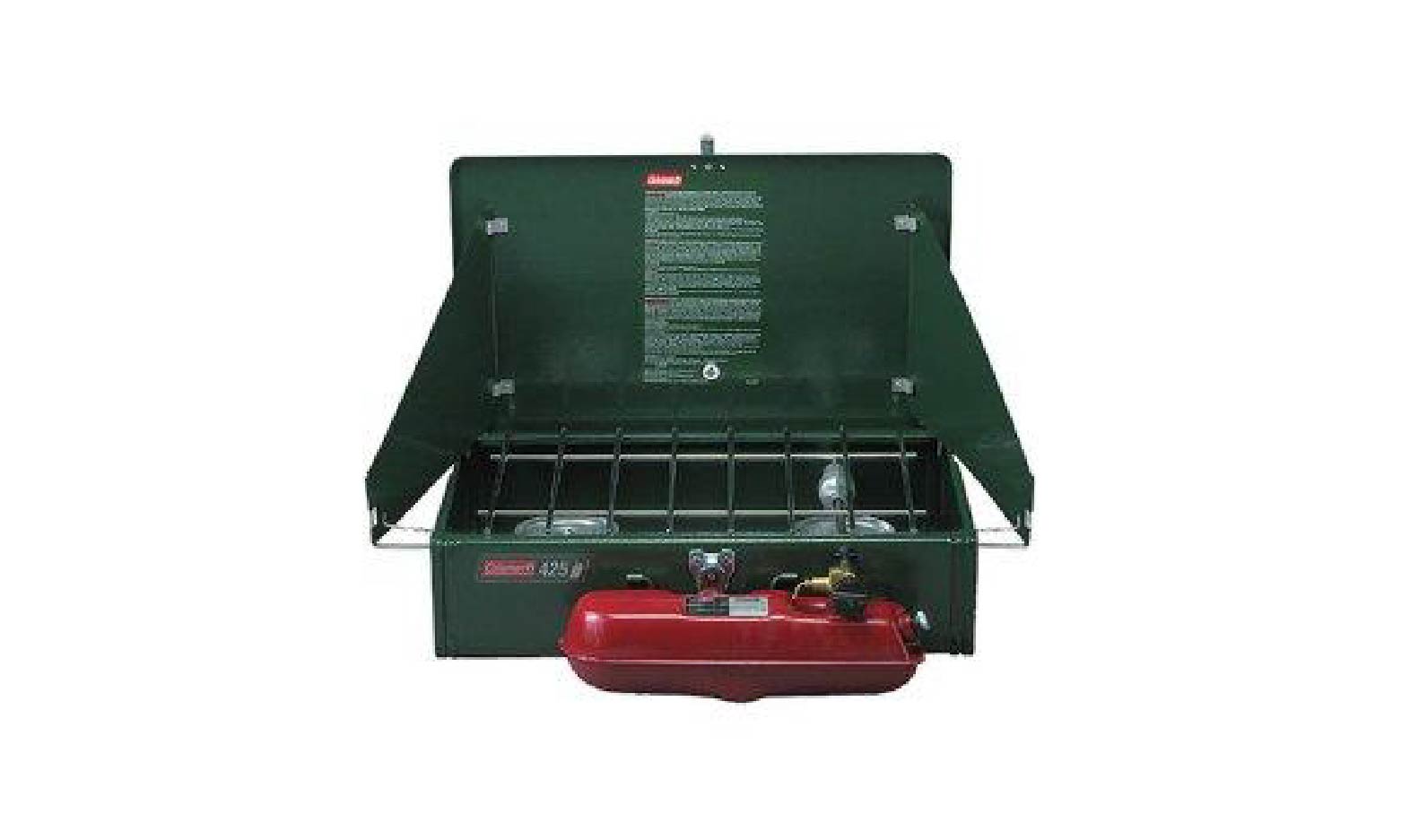 The Coleman Classic is the only place to go if you want to buy on a tight budget. Although it lacks most of the frills and fancies of more recent versions, the style has been quite the same for years, and it is still a wonderfully reliable stove.
Camp Chef Everest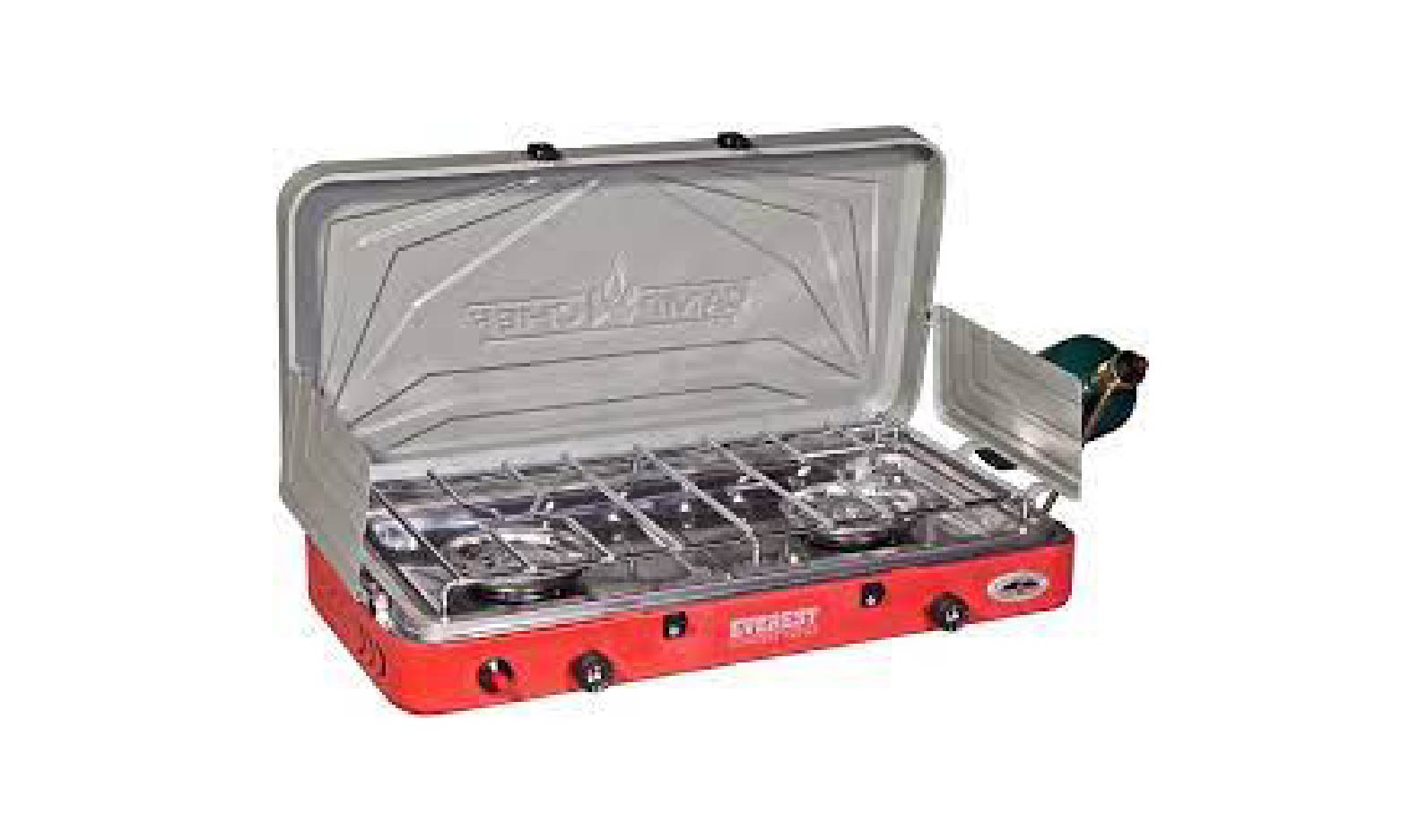 The Camp Chef Everest 2x is a fantastic stove to consider if you regularly find yourselves in windy weather. It takes up more space than Eureka stated before, but it has two powerful 20,000 BTU flames. This burner can handle almost anything if the windshield and tucked design are combined.
Eureka SPRK+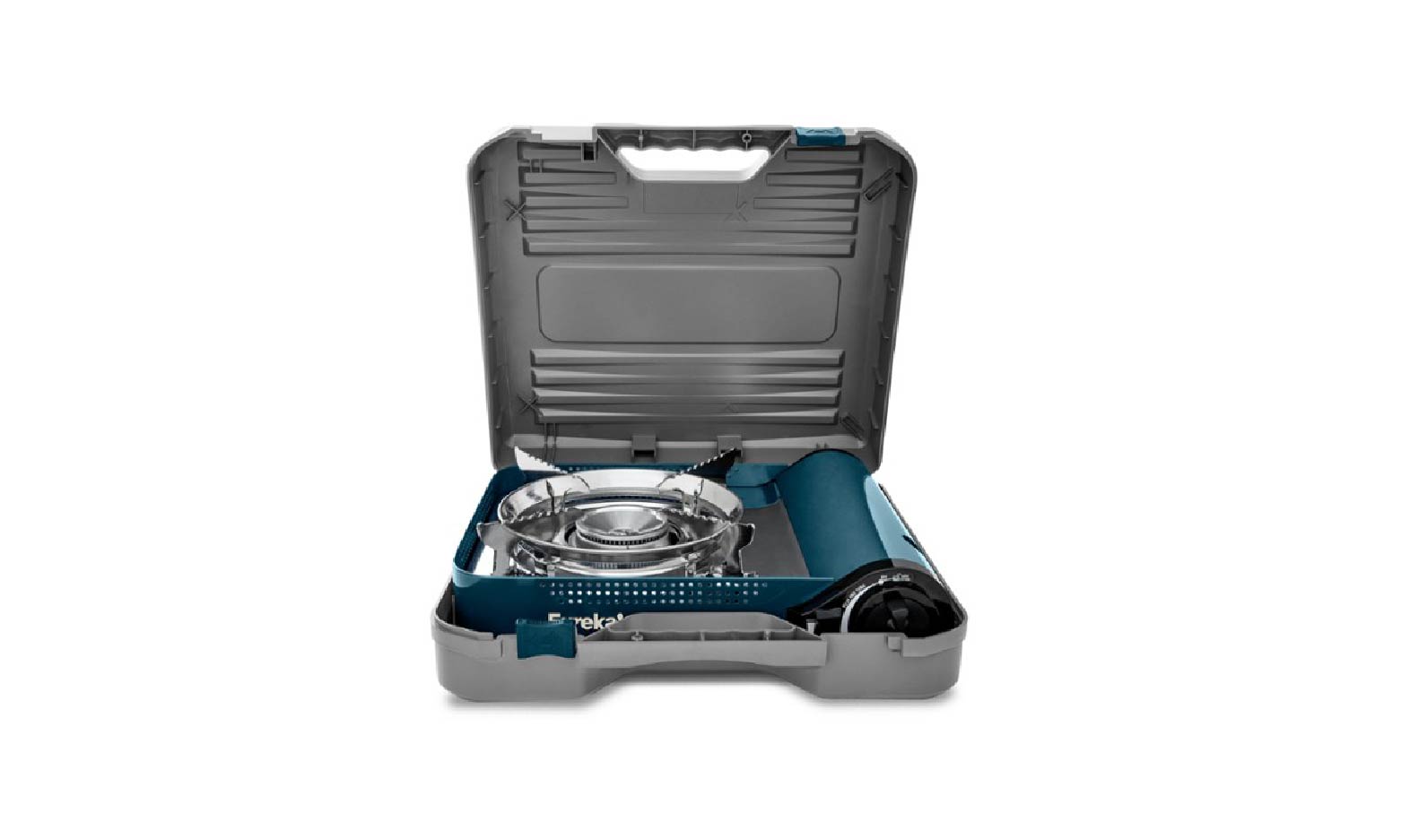 Although we said that we like 2-burner stoves, If you are dedicated to making one-pot dishes or require the flexibility to add extra fire when preparing for bigger gatherings, a one-burner camping stove is something you can keep handy.
Eureka SPRK+ is a fantastic alternative. It uses butane instead of propane and won't function well below 32F. It's fantastic for summertime camping excursions. 
Camp Cooler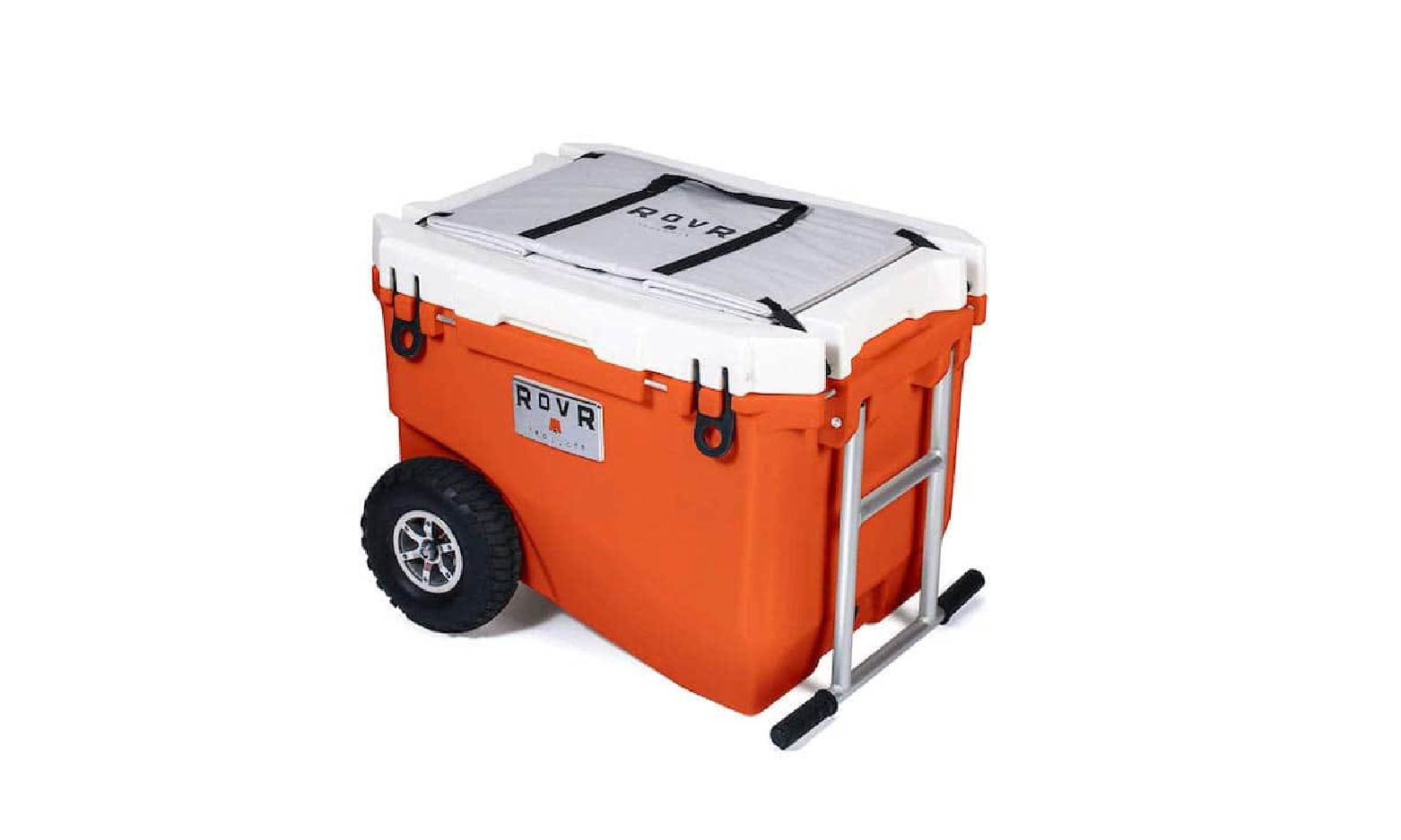 Among the best cooking equipment for camping is a camp cooler. The cleanliness and flavor of the meals greatly increase since purchasing a cooler for vehicle camping. Moreover, cold drink! Who would contest that? Even if the cooler industry has advanced significantly in the last few years, you no longer need to pay hundreds of bucks to receive a high-quality item.
Igloo BMX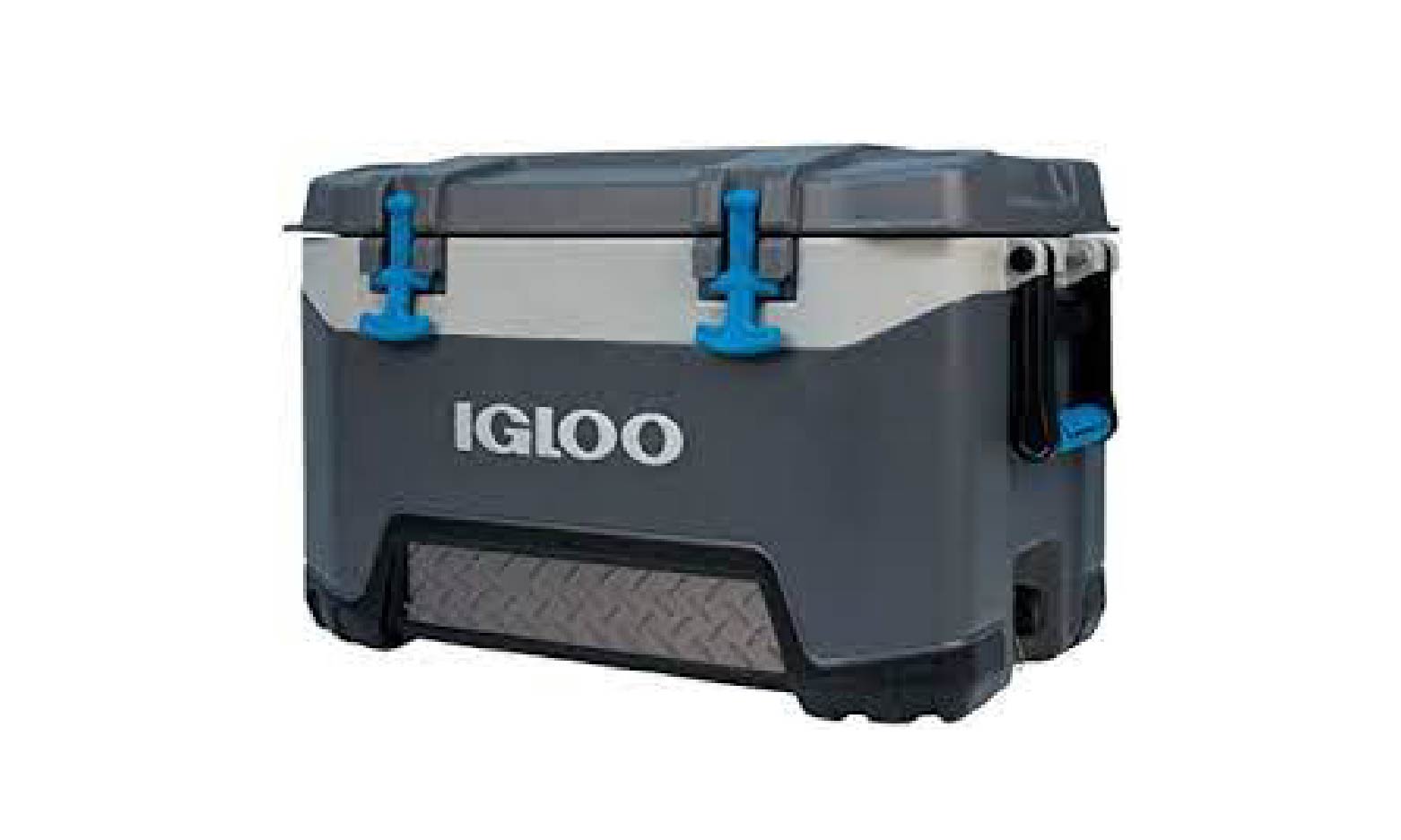 The Igloo BMX marks a significant advancement in chiller technology and layout at a lower cost. According to the manufacturer, it costs around $100 and has compact blow-mold construction, extremely thick insulating walls, and 5-day ice preservation. Furthermore, it is American-made and has a 3-year guarantee.
Lifetime Cooler for Camping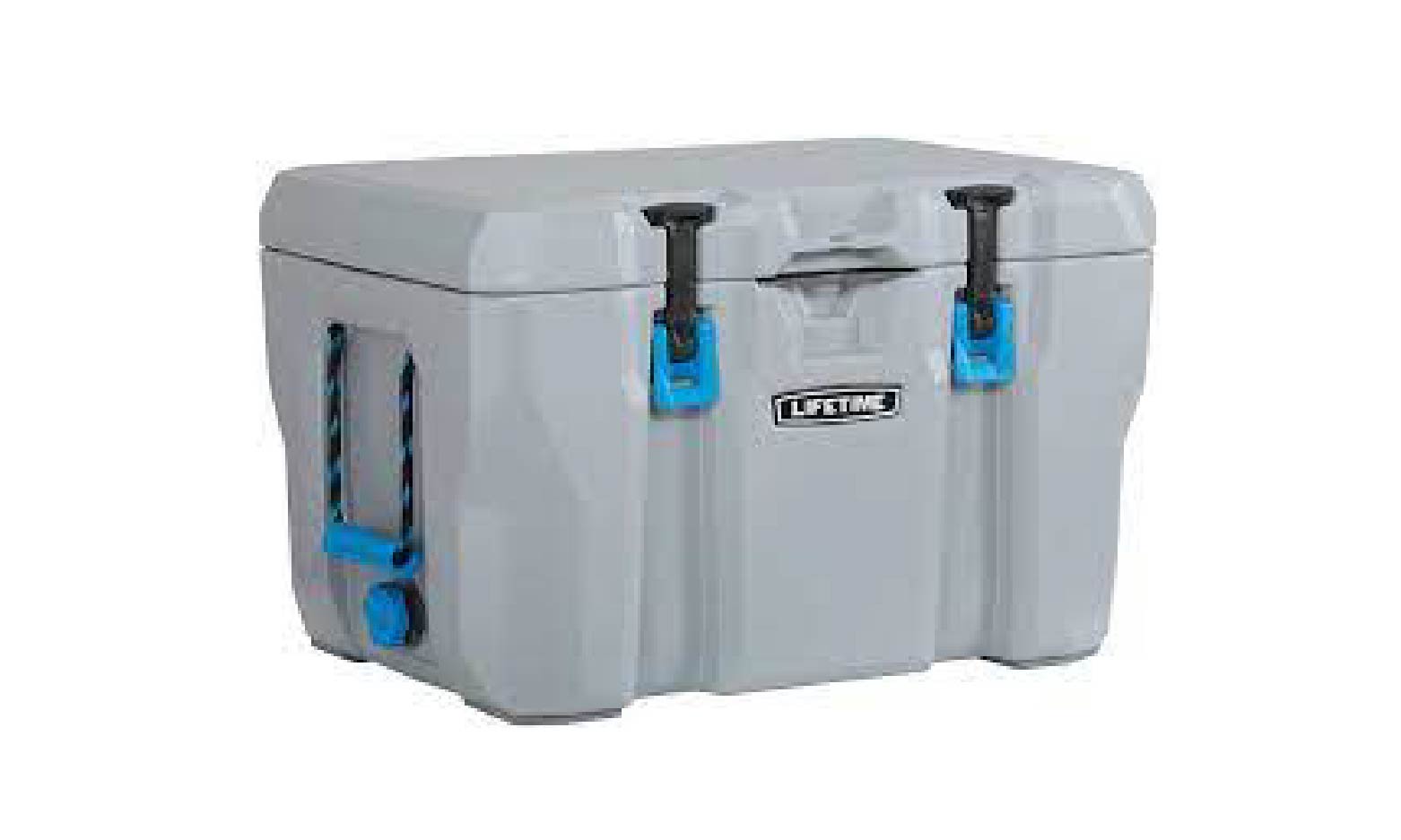 The LifeTime High-Performance Cooler is yet another inexpensive cooler with top-notch performance, claiming ice preservation for up to one week. We have seen hundreds of reviews of this cooler competing against coolers from high-end brands and triumphing. Grizzly bear approved simple latch mechanism, built-in bottle opener, produced in the USA, and a 5-year guarantee.
Igloo Trailmate Journey Camping Cooler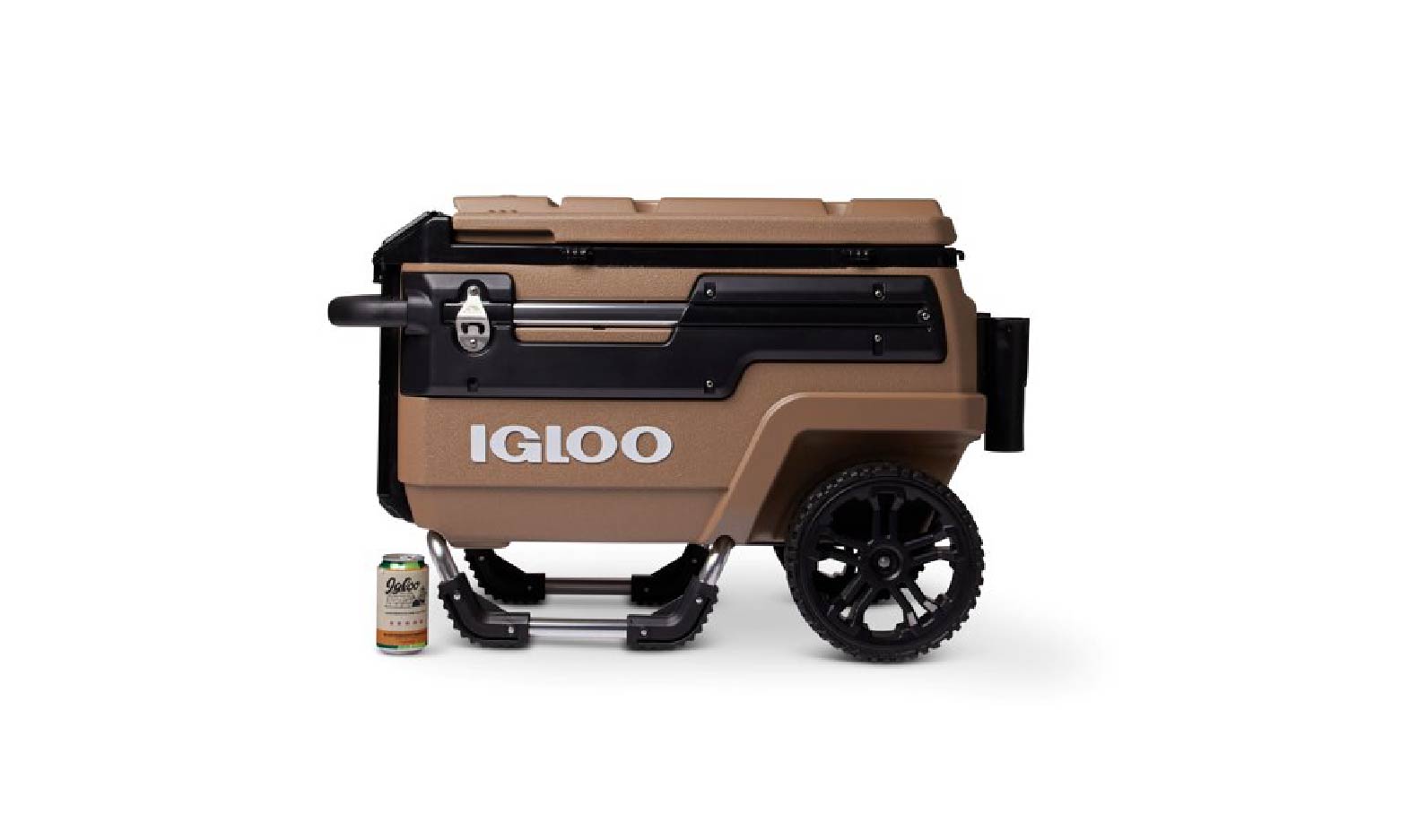 It is really helpful to have a cooler with sturdy roller wheels, like the Igloo TravelMate. Now you can care freely with the cooler without breaking your back! 
Camping Cooksets
The camping cook set comes with everything we might need to prepare and serve a tasty meal in safety. Additionally, whereas car campers would only need a small pot to serve a few people, ultralight trekkers could need a larger pot. Car campers should carry a cook set to prevent throwaway dishes, bowls, and utensils from ending in landfills.
GSI Outdoors Bugaboo Camper Cookset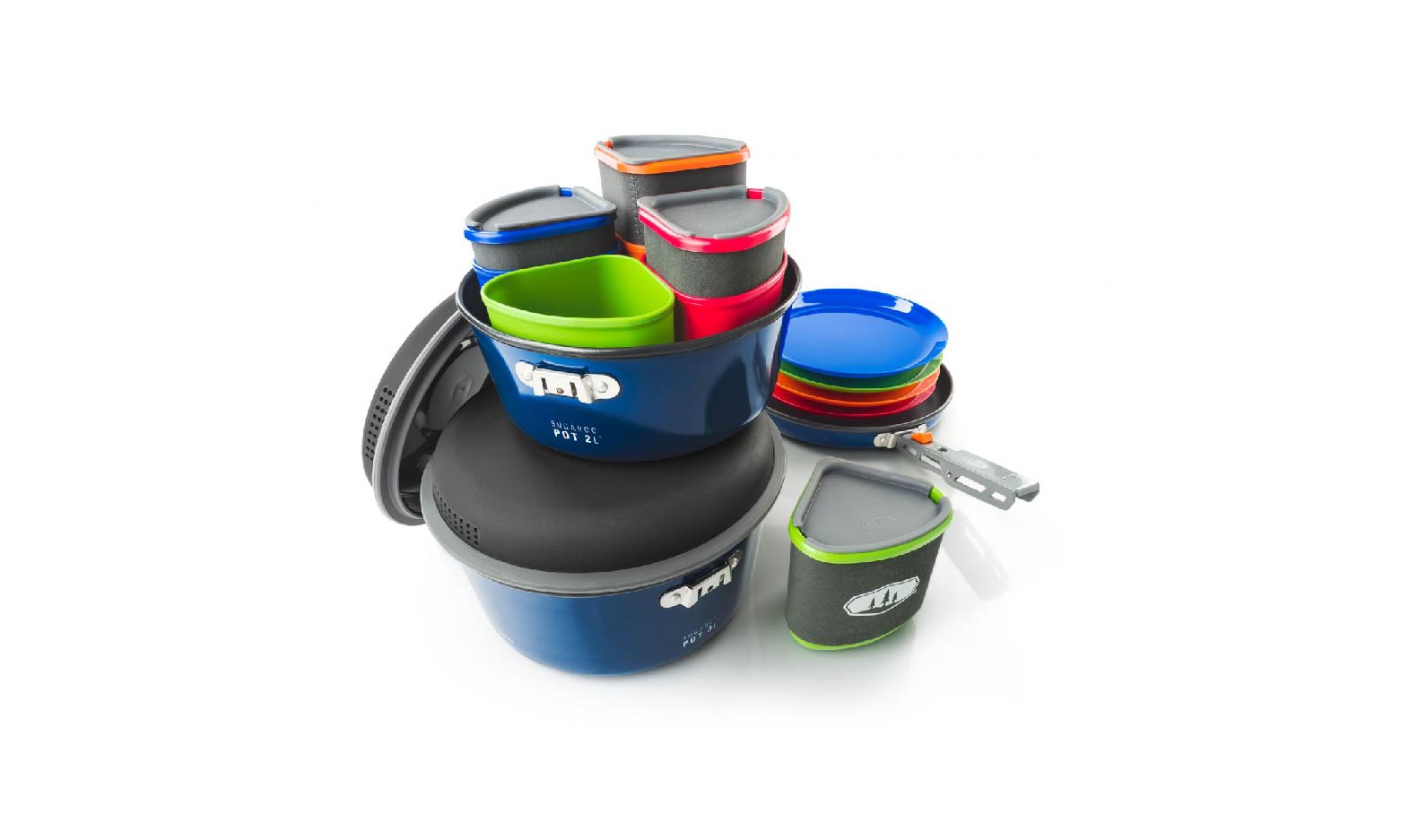 GSI's Bugaboo Camper Cookset is our greatest adaptable camp cooking gear. Color-coded dishes, bowls, and cups (with drinking lids) are divided into two units of pots, and a skillet pan is included. Each pot's cover serves as a filter, making it easy to cook eggs and noodles. Many of these things nest perfectly within one other and pack into a compact carrying box that serves as a dishwashing container. Convenient!
GSI Outdoors Pinnacle Soloist II Cookset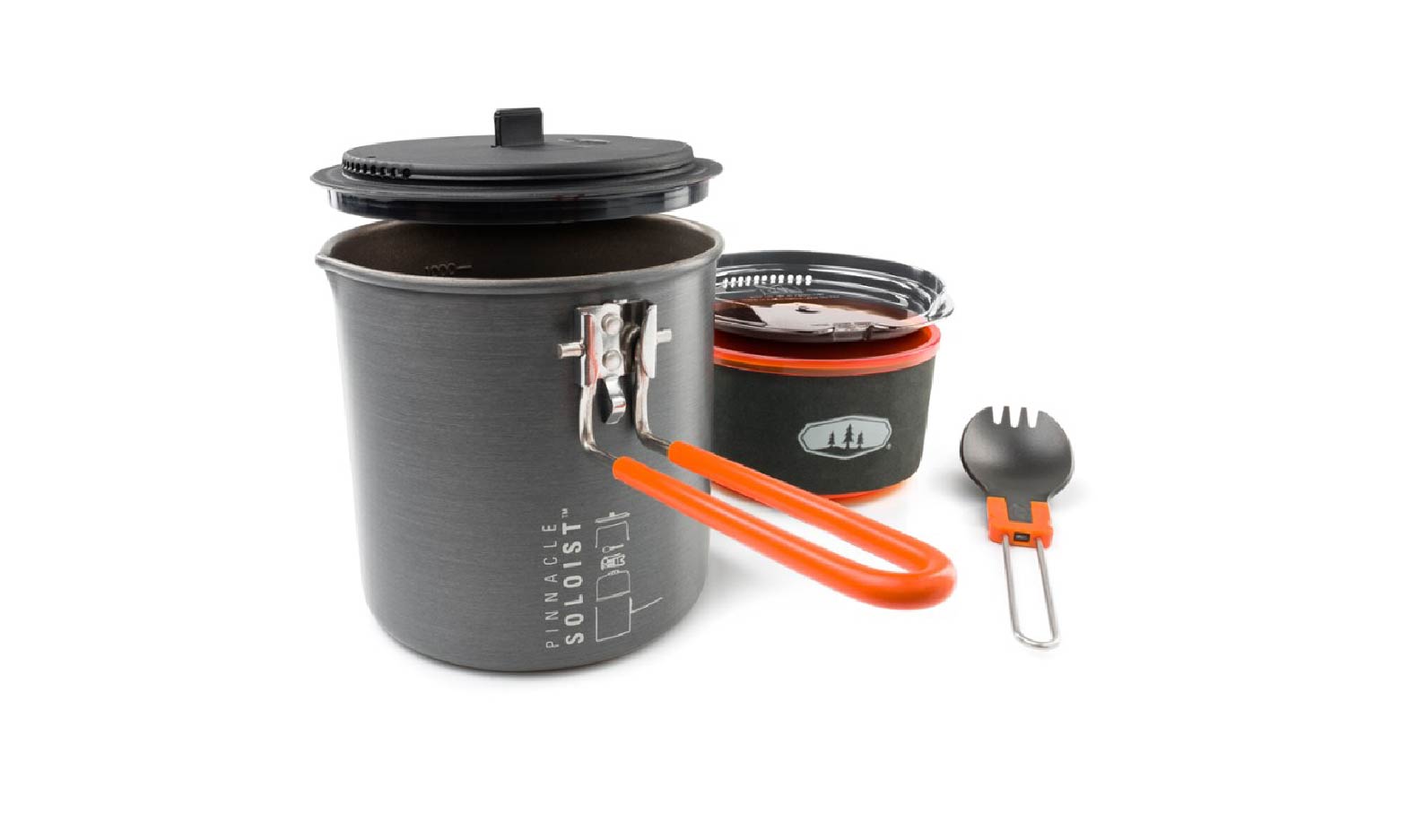 GSI Soloist II is Bugaboo's younger brother. This soloist was designed for lightweight hiking, so it is tiny. The 1.1-liter cookpot has standard dimensions imprinted inside and is scratch-resistant. A heated mug/bowl and folding spork fit within the cookpot. The strainer cover for the cookpot serves as a drinking top for the metal bowl.
GSI Outdoors Pioneer Cutlery Set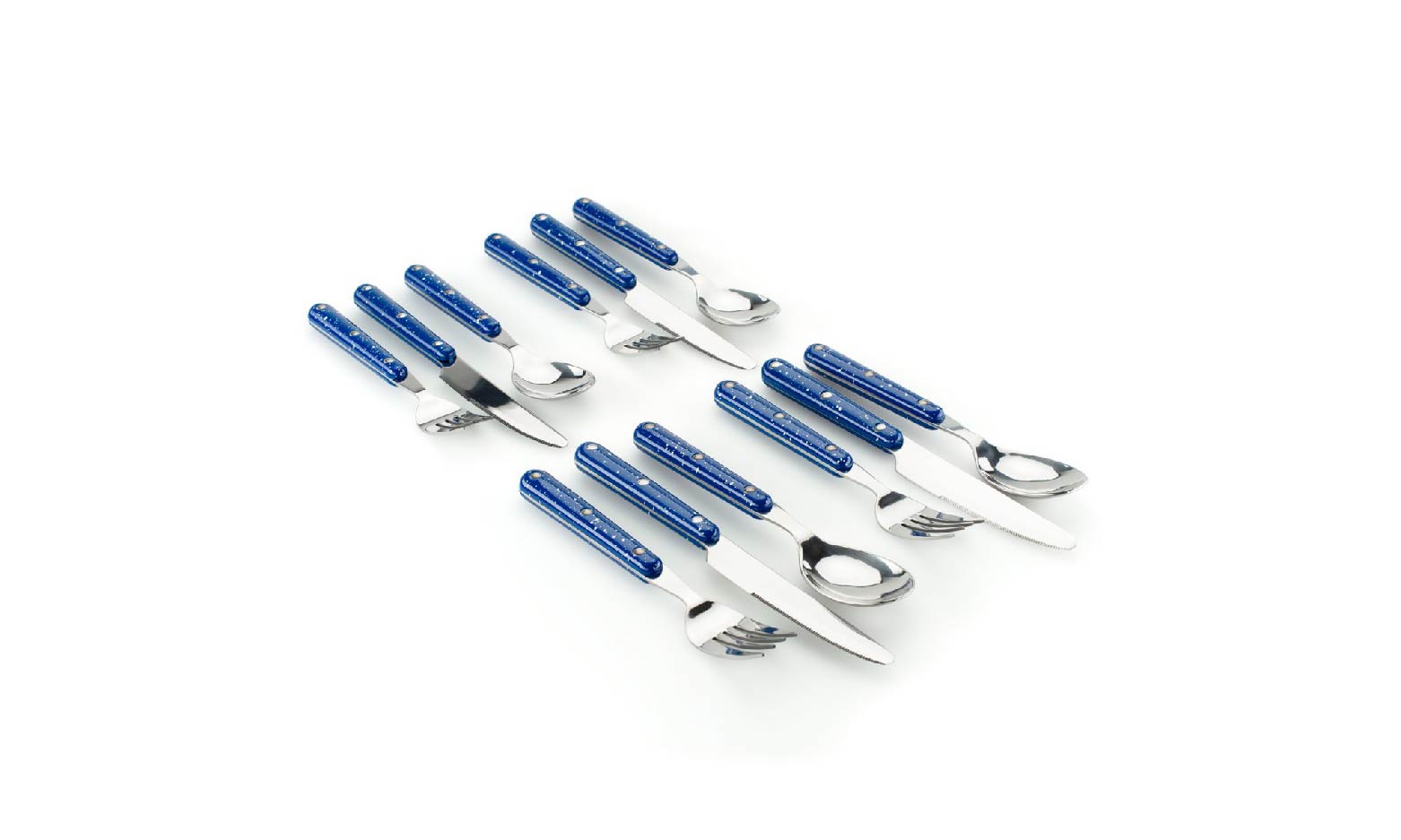 Most trekkers and campers devote time and attention to their kit, except cutlery. The GSI Outdoors Pioneer Cutlery set is simple, functional, affordable, and cool-looking. Each kit contains four knives, teaspoons, and forks with a full-tang stainless steel frame and kiln-hardened enameled handles.
Full Windsor The Splitter Titanium Multi-Utensil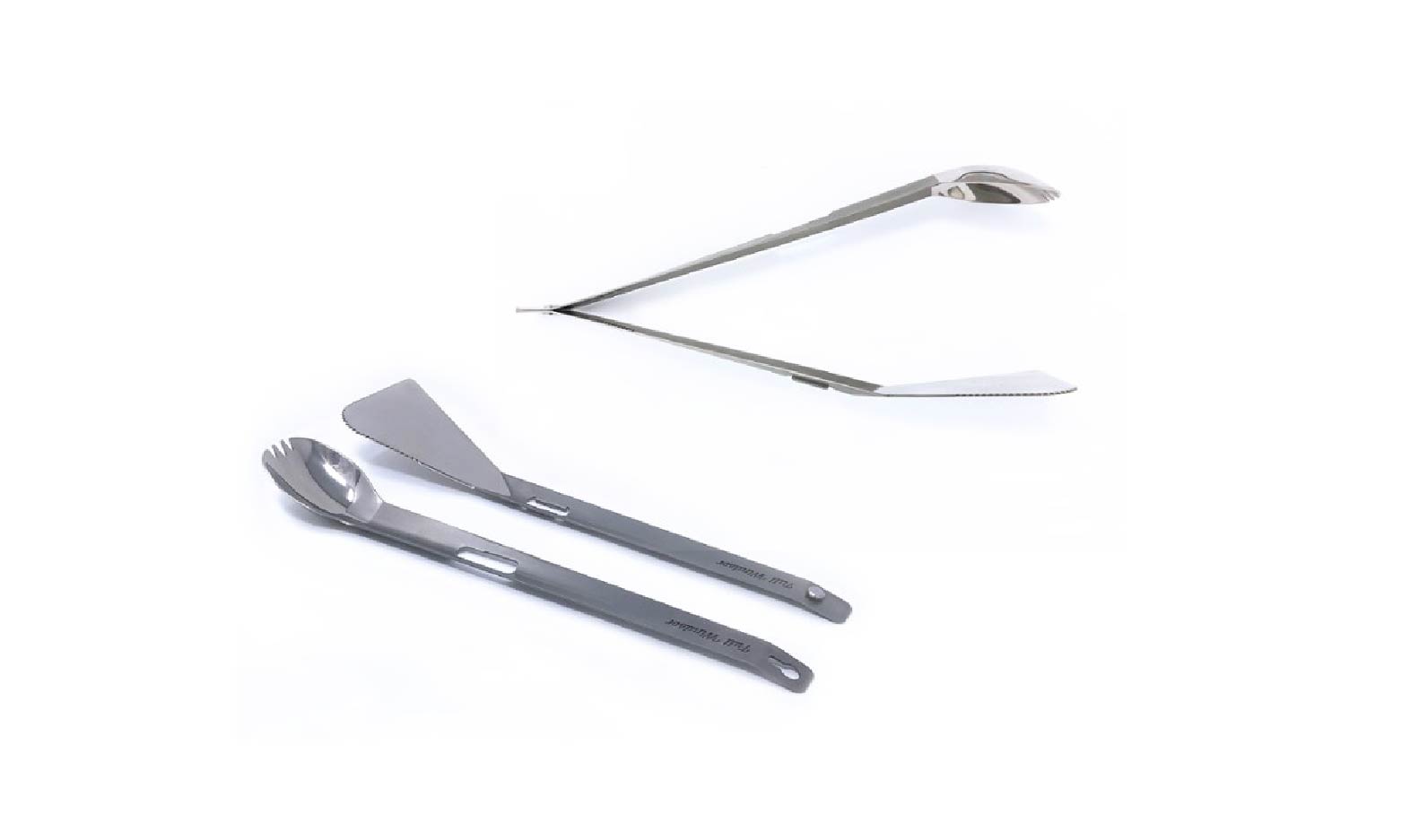 When a straightforward plastic or steel spork would do, "The Splitter" is an outrageously expensive piece of equipment, but it's just too amazing to let off the list. A lengthy spork and a spatula with such a serrated edge that serves as a cutting tool are included in the ultralight titanium utensil set known as The Splitter.
The two may be secured together using the pin and keyhole mechanism to create a pair of tweezers. The whole set just weighs 1.8 ounces, but if you want to travel light, you can walk away and leave the spatula.
Conclusion
Not to mention, we've selected some of the best cooking equipment for camping. Try some of the options we've shown you above; you'll save a lot of time without spending additional money. In terms of cookware and stoves, you have a wide range of options to choose from. 
You can also read: Best foam sleeping pad for camping in 2022