Best 12V Fans for Tent Camping
Camping is an excellent outdoor activity to relax your mind and get fresh air. Many people try to take camping trips to take a break from the hectic city life. To make your camping experience top-notch, it is essential to have durable equipment.
If you are camping during summer, you must have a good tent fan. Portable fans can promote better air circulation inside your tent and help you beat the heat.
However, purchasing the best 12V fan for tent camping may be confusing. Hence, we will share our recommendation for 12V fans for tent camping along with some tips.
Let's dive into the topic!
How to choose the best 12V fans for tent camping?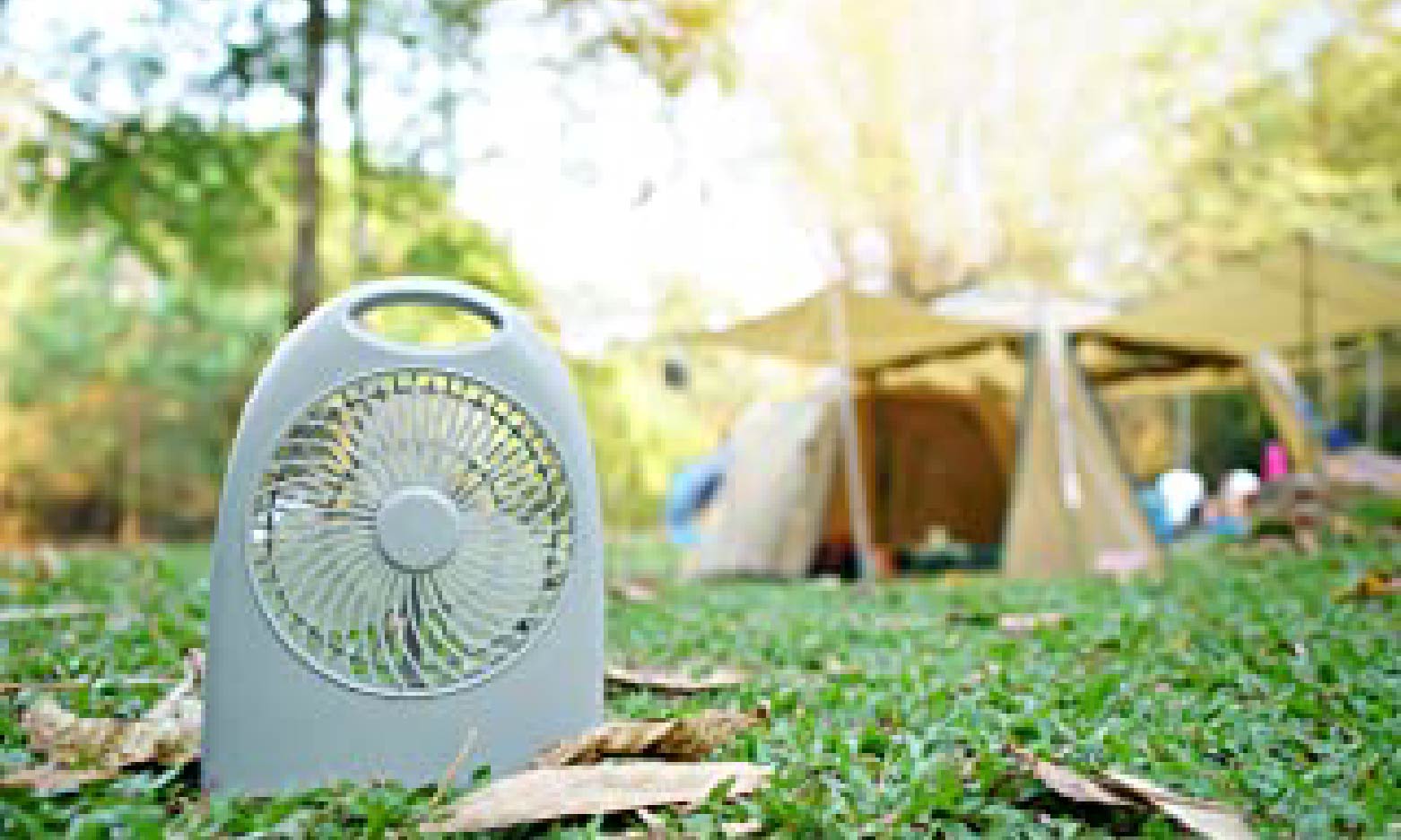 Fans for camping can come in various sizes, weights, and features. You must consider your camping situation and choose a 12V camping fan accordingly.
Weight and Size 
It is advisable to take light weighted and portable equipment for camping. Similarly, getting a 12V fan that is smaller in size and has easy mobility is recommended. If you are camping and hiking, it is better to get light-weighted fans. On the other hand, weight may not be a factor if you are car camping.
If you are camping in smaller tents, then it is better to get smaller 12V fans. However, it is advisable to get a proper fan for oversized tents for better air circulation.
Total running time of the fan 
There are a lot of chargeable 12V fans for camping, and it is necessary to check their running time. It is essential to consider the total running time with the highest speed. It is because you may have to use the fan for an extended time during hot summer nights. Hence, if camping during summer, go for a fan with better running time.
Noise level of the fan 
It is a very important factor to keep in mind while purchasing fans. If your camping fans have a high noise level, it may not be very pleasant while trying to sleep at night. Hence, it is essential to get silent 12V fans for tent camping.
The power source of the fan
Most camping fans have a rechargeable battery as a power source. It is unpredictable that will always have access to a power source.
Other features
There are camping fans with built-in lights and adjustable angles. If these features intrigue you, then you should opt for 12v fans. Having a built-in light can be helpful during nighttime, and an adjustable angle can help you to cool off everyone else in the tent.
Best 12V fans for tent camping
We have listed down our top 5 12V fans for tent camping below. Check it out for some assistance with your purchasing decision.
Caframo Sirocco II Fan 12V fan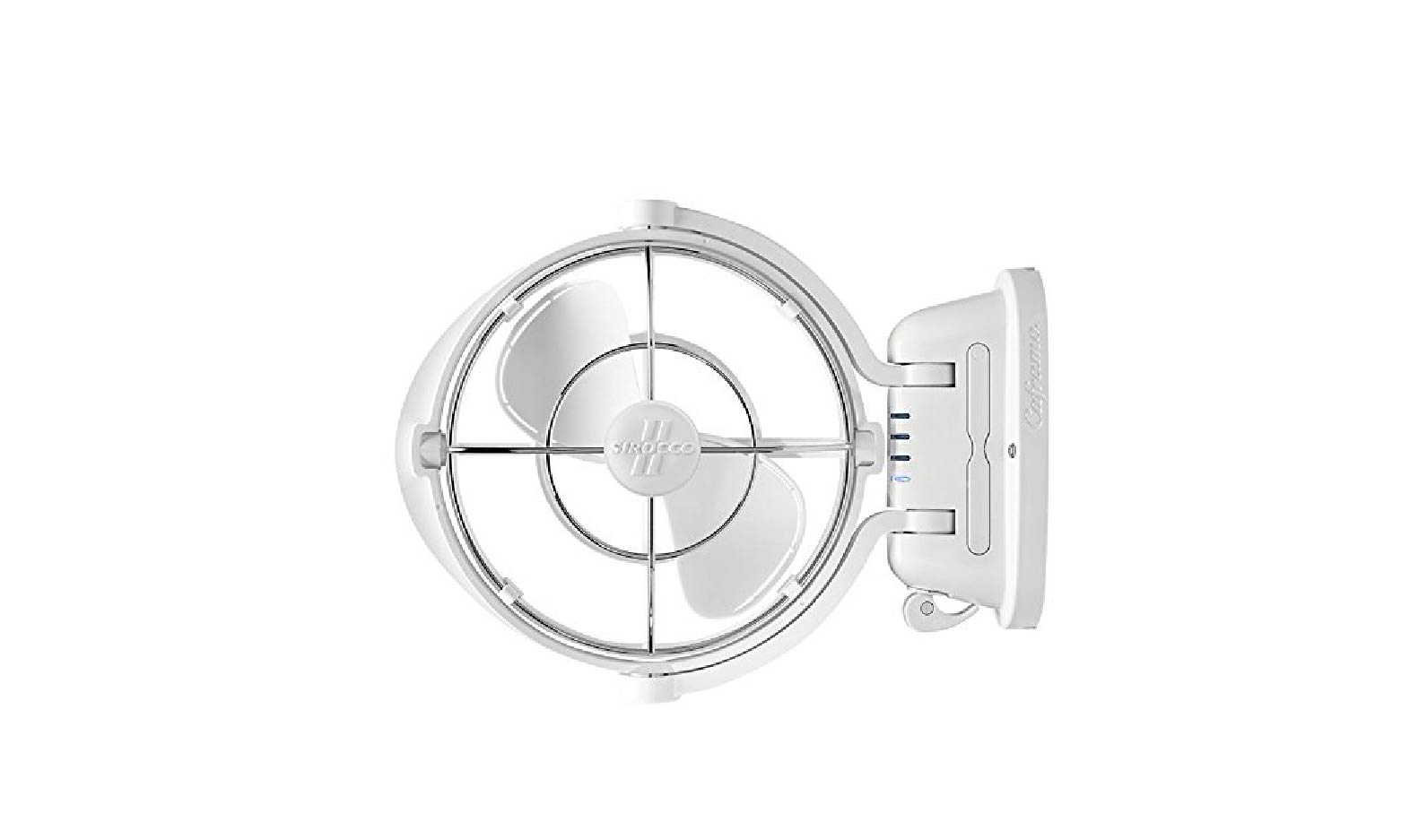 This camping fan is one of the best 12v fans for tent camping. The best feature about this fan is it has a complete 360-degree airflow. As a result, it will promote better air circulation. Additionally, it has three-speed settings along with timer settings. This fan can be your best choice for camping as it is quiet and has a durable motor. You can also fold this fan when you are not using it. Hence it makes it compact.
Odoland Portable camping fan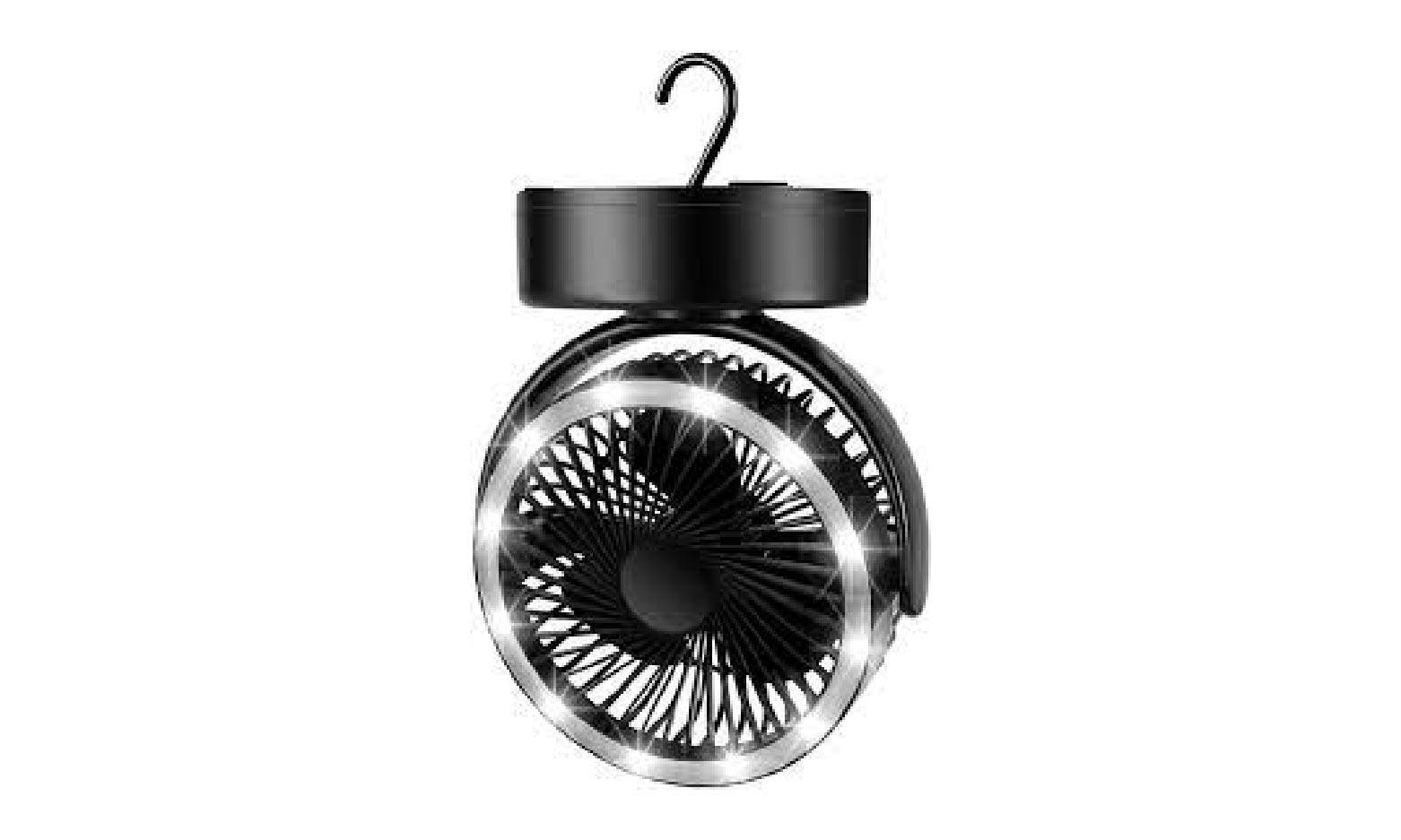 This portable fan is around as it can also act as a LED light for your tent. Due to its adjustable features, you can use it as a hanging or standing fan. Moreover, the batteries will allow you to have a run time of 30 hours with high-speed settings. The huge runtime of this portable fan makes it one of the best choices for 12V fans for tent camping.
Treva 10-inch Portable Fan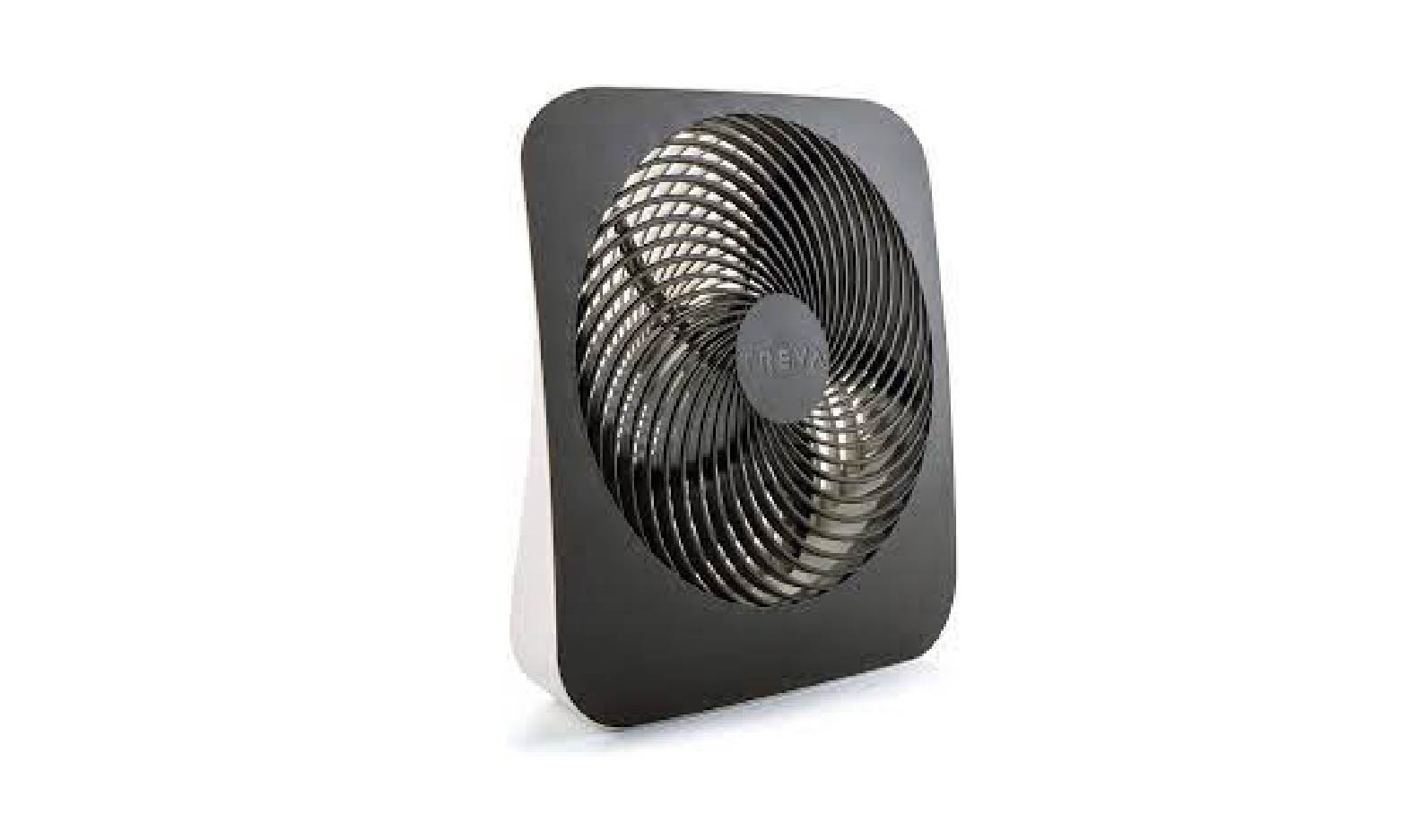 It is another battery-operated, powerful portable fan for your camping trips. This fan has 10-inch wind blades, which will help you to cool down your tent during summer. Moreover, this fan is a solid choice if you have an extended stay during your camping. The battery life of this portable fan is one of the best features; it can run for almost 65 hours with low settings.
Companion Aerobreeze 30CM Lithium Fan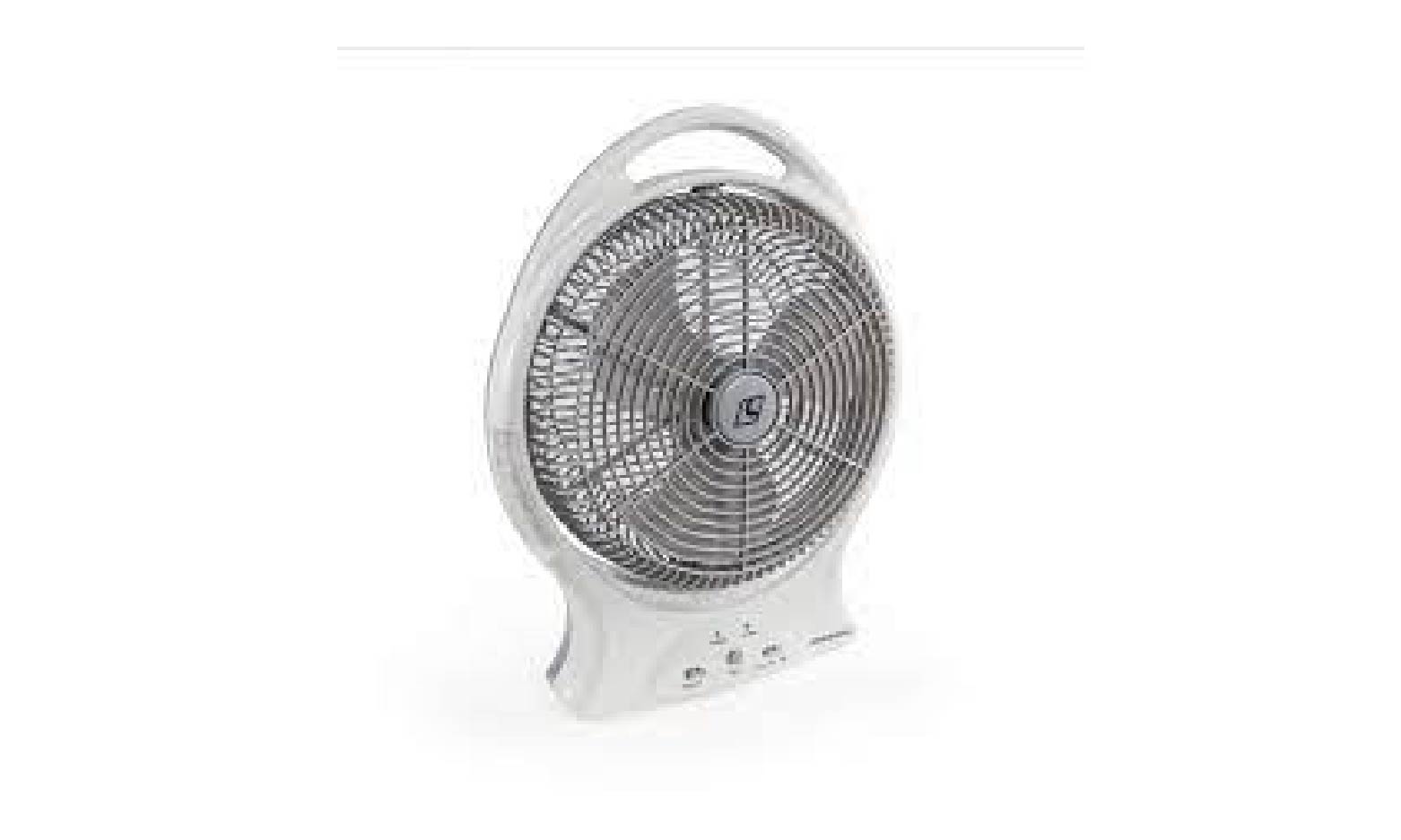 This Aerobreeze lithium fan is another best option for 12V fans for tent camping. It is commendable for its rechargeable power source, meaning this fan should instantly be on your camping equipment list. This portable fan has three robust wind blades, and you can control the speed. It also has a carry handle, making mobility easier during your camping.
Go Gear 12V Oscillating Fan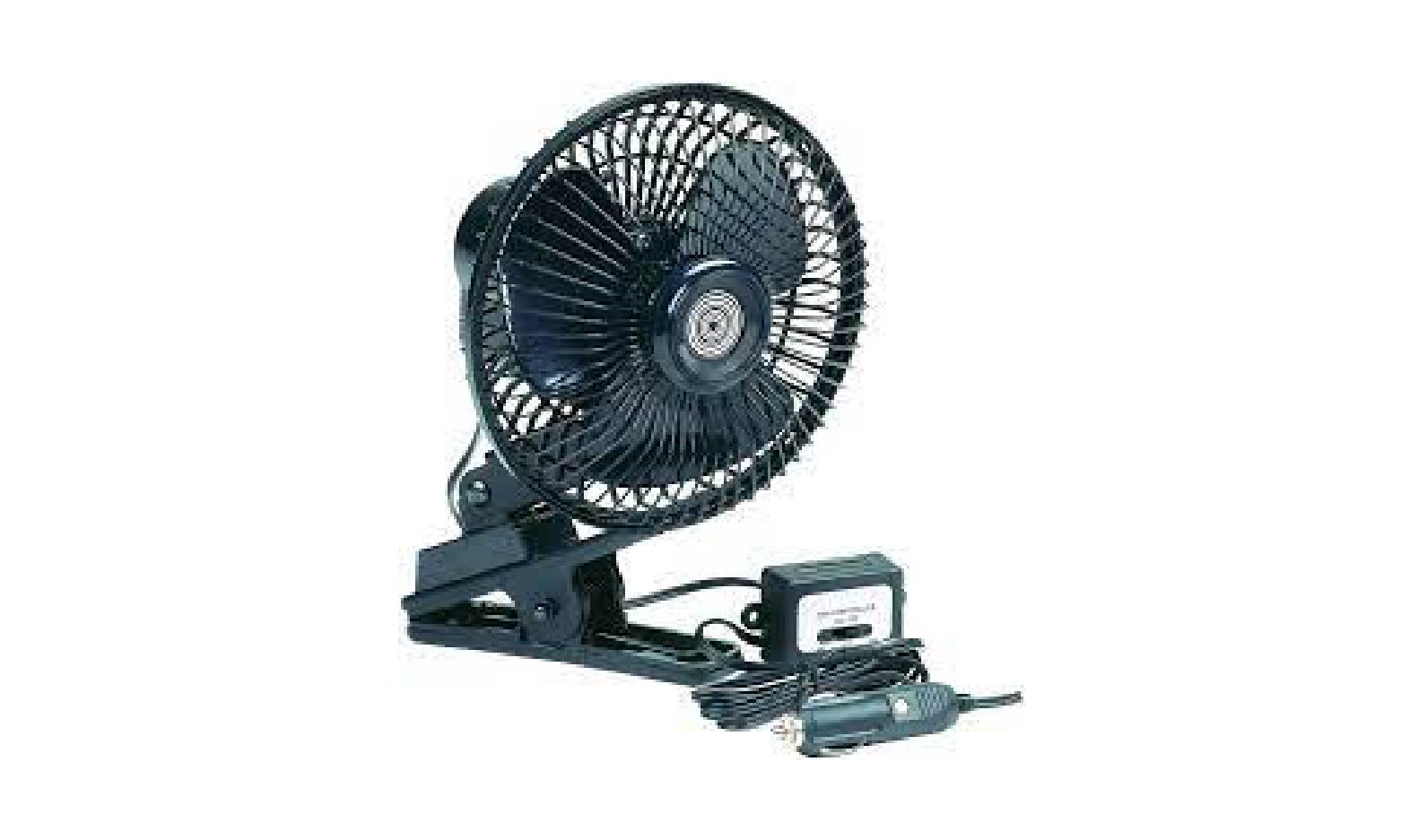 It is a corded electricity floor fan at a reasonable price. It is an excellent choice for 12V fans for tent camping; it has a dimension of 10.7 x 9.4 x 6.8. You can use this fan both outdoor and indoors. You can also set this up outside your tent to get some air while working outside.
Final Thoughts 
I hope these recommendations gave you an idea of what 12V fans for tent camping you should look out for. Purchasing any recommended fans will make your summer camping more comfortable and breezier.
FAQS
Should I get a corded fan or battery powered fan? 
It depends on the situation; if you are going to a remote place with no power outlet, then it is wise to take a battery-powered fan. However, if you carry a portable power outlet, you can go for corded fans.
Should I get hanging fans or floor fans? 
For camping, we recommend you get floor fans over hangable ones. Floor fans usually have better airflow compared to hangable fans.
Are portable fans durable? 
Most portable fans are quite long-lasting with a decent runtime. However, it may run down occasionally if you go on frequent camping trips. 
You can also read: Gear Backpacking: What You Should Know